MSc in
MSc in Human Resource Management
GCU - Glasgow School for Business and Society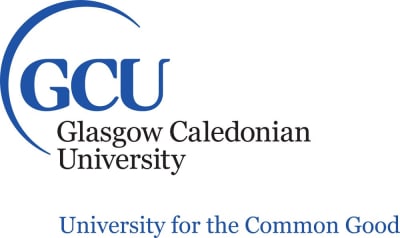 Key Information
---
Campus location
Glasgow, United Kingdom
Tuition fees
GBP 5,500 / per year *
Application deadline
Request info
Earliest start date
Request info
* Home, RUK and EU students; £12600 International students
Introduction
Organisations thrive on the strength of their people. As a human resource, people manager, you play an essential role. GCU's MSc Human Resources Management prepares you for the ethical, cultural, legal, operational and strategic aspects of human resource management - while giving you a global outlook and an understanding of responsible leadership. This way you'll be ready for success - and support the common good to make a positive impact.
The programme is one of only several in the UK to be accredited by the Chartered Institute of Personnel and Development (CIPD) and aligned to the US Society for Human Resource Management (SHRM) standards. It's available on a part-time and full-time basis, offering flexibility for career-focused professionals and recent graduates alike.
The curriculum brings together critical analysis of leading theories and trends in human resources with relevant industry practice from the real world. You'll develop skills that will be practical and valuable in a range of contemporary specialist and generalist HRM/people manager roles.
Expand your expertise of niche and specialised topics in HR
Develop the expertise to effectively manage people in a diverse national and international environment
Study contemporary theory of human resource management
Apply theory to practice through case-studies and investigative projects
Full-time students will also complete an industry placement in a human resources function. This work placement ties into a hands-on research project, so you can bring together everything you've learned through a Business Investigation Report (PG Diploma) or HRM Research Project (Masters) - an accomplishment that's especially valuable to employers.
Part-time students will also have the opportunity to add value to their own work or organisation through a Business Investigation Report (PG Diploma) or HRM Research Project (Masters).Your career
International student start dates
For new international students, orientation events start on 14 September 2018. This extra time is specifically designed to assist new international students in settling into the UK and GCU prior to the start of general student induction and teaching.
There will be a whole host of fun and informative activities taking place during this period, including campus and city tours, as well as welcome events where you can meet other international students.
Professional accreditation
Our programme is distinguished by recognition from both globally renowned HR professional bodies, the Society of Human Resource Management (SHRM) and the Charted Institute of Personnel and Development (CIPD).
Only four programmes in the UK have achieved this status, two of which are taught by GCU.
As of September 2013, CIPD and AHRI (Australian Human Resources Institute) have announced the mutual recognition of professional membership for individuals holding corresponding professional grades of membership. This means that members joining under counterpart organisation (either the CIPD or the AHRI) will have their existing credentials recognised, providing access to the equivalent grade of professional membership.
Chartered Institute of Personnel and Development (CIPD)
The CIPD is the world's largest Chartered HR development professional body for those involved in the management of people aimed at setting the global benchmark for HR excellence within the profession. Our HRM courses are fully CIPD accredited.
Students, who successfully complete our CIPD accredited programme, including assignments and skills assessments, will achieve the full 'knowledge bank' required for Associate Membership of the CIPD. CIPD qualifications are 'recognised by large employers inside and outside the UK, as a standard for human resource practice' (CIPD, 2010). Independent research reveals that individuals with professional qualifications and membership stand to earn £81,000 in additional earnings over a lifetime.
As part of the programme, students are required to take out student membership of the CIPD.
Benefits of student membership
access to West of Scotland Branch evening meetings
subscription to the professional HR journal 'People Management'
a discount on CIPD published texts
access to a large collection of online resources and communities of support via the CIPD website
Information on how to join the CIPD will be given to students in class. Students are responsible for the payment of their membership fees directly to the CIPD. Students should refer to the CIPD Membership pages for more information
Society for Human Resource Management (SHRM)
The Society for Human Resource Management has officially recognised that both the GCU MSc International Human Resource Management and MSc Human Resource Management programmes fully align with SHRM's HR curriculum guidelines. GCU was the first institution in the UK to achieve this recognition.
SHRM is the largest association devoted to HRM and is committed to advancing the human resource profession to ensure that HR is an essential and effective partner in developing and executing organizational strategy.
Headquartered in the USA, the SHRM represents more than 285,000 members in more than 165 countries worldwide. SHRM provides resources, global best practices and a network of valuable contacts to all members. As part of SHRM's commitment to developing the HR profession globally, they have offices in Mumbai (India), Beijing (China) and the United Arab Emirates.
On graduation, you will be encouraged to engage further with SHRM to undertake the examinations that will upgrade your professional status.
Industry placements
A key feature of the full-time programme is the HR work placement. You'll be based in the HR function of an organisation in the public, private or voluntary sector.
The placement is an integral part of the learning process and provides a valuable way of gaining some hands-on experience and developing key skills in a real environment, which is valued by employers.
The placement is linked with the final project. Drawing on academic theory, you'll be directly involved in investigating a particular human resource management issue in practice. Along with developing your knowledge and analytical skills, the placement gives you a realistic view of organisations and the human resource challenges faced. The organisation you'll be working with also benefits from the findings and recommendations from your investigation.
Teaching methods
The HRM programmes are delivered by a specialist staff with expertise and recognition both in academia and industry with background across a range of national and international organisations including some well known blue-chip giants across both public and private sector organisations.
Colleagues from across the Department of Business Management contribute expertise in areas including Strategic Management; Operations Management; the management of technology; and entrepreneurship. In addition to the specialist teaching staff, we also bring industry experts into our classrooms and take our students out of the university and into workplaces to learn. You will experience case-based learning and will have the opportunity for hosted project work. We aim to make your learning meaningful and relevant to the world of work.
Curriculum
What you will study
Professional and Personal Competence Development for HR Managers
Adopting a competency framework approach, this module facilitates the development of effective skills for HR professionals, through a critical reflection of both individual and professional competencies and behaviours, to enhance personal and professional advancement.
HRM in International Contexts
The aim of the module is provide students with the key skills through which to interpret and analyse the environment in which an organisation operates and relevant financial data.
HRD Strategies in Practice
The aim of the module is to equip students with a comprehensive understanding of the key concepts and practices of Human Resource Development, and its role and contribution to organisational strategy.
Resourcing and Talent Management
This module develops critical understanding of resourcing and talent management issues to promote fair and effective decision making in key aspects of HRM. Adopting multiple perspectives, it incorporates an appreciation of global employment issues and implications.
Managing Employment Relationships
This module develops a critical appreciation of the management of employment relations from the viewpoint of Management, Employees and third parties such as Trade Unions and Governments in national, international, collective and individual contexts.
Performance Management
This module aims to explore how managers in organisations might optimise individual and collective performance to achieve strategic goals through effective performance management policies and procedures in a variety of international and organisational settings.
PgD students only: Business Investigation Report
This module enables students to further develop their ability in applying analytical, investigative and communication skills to demonstrate their academic and professional competence, through research of an HR issue.
MSc students only: Employment Law for HR Practitioners
This module provides a comprehensive study of the legal regulation of the employer-employee relationship, and the legal framework governing the status and activities of trade unions. It evaluates key employment protection provisions and the processes by which these are enforced.
Research Design and Critical Inquiry
This module introduces and evaluates research methods in HR. It provides knowledge of HR research design and adopts a critical perspective in comparing and contrasting alternative research paradigms.
Organisational Change and Responsible Leadership
This module develops a critical appreciation of organisational change and the accompanying leadership implications and demands, within the context of the Principles of Responsible Management Education (PRME), in international environments.
Human Resource Management Research Project
This module requires an investigation of a substantial HRM issue or problem, which includes a critical awareness of management practice, relevant theories and research techniques and approaches.
Assessment methods
Assessment methods vary between modules and may include: essays, reports, class tests, written exams, presentations and skills based assessments.
Download the Programme Specification for a detailed breakdown of its structure, what you will learn and other useful information.
Scholarships and Funding
Scholarships
We provide high-quality education for a fair price; as the University for the Common Good, we are committed to offering accessible higher education for talented students by keeping our tuition fees low and providing a generous scholarship package of over £2.5 million per year.
If you have any questions or enquiries regarding scholarships available for 2018/19, please feel free to contact the student enquiries team.
Career Opportunities
Your career
Our graduates are leaders and change-makers, successful and socially driven. They are competitive candidates for jobs in human resources in the UK and internationally.
Recent graduates have enjoyed a high rate of success in a diverse range of sectors with companies such as Morgan Stanley, Marks and Spencer, NHS Scotland , ScottishPower and Sky BSB. Graduates of the part-time programme have advanced their careers through internal and external promotion.
You will be intellectually challenged by a specialist staff with a background in a range of national and international organisations, including some well-known blue-chip giants. For a human resources professional, the insight you'll develop at GCU is essential.