MA in
MA in Television Fiction Writing
GCU - Glasgow School for Business and Society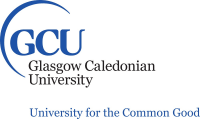 Introduction
Get the training, connections and experiences you need to make your mark on television. Recognised with the Creative Skillset Tick of approval, GCU's MA Television Fiction Writing is the only full-time master's programme focusing solely on scripting for the UK.
Created in close collaboration with industry to maximise your employment opportunities, our programme offers you the full range of industry experiences - and supports you in developing your own original drama or comedy.
Instruction from both academic experts and top TV scriptwriters in British television
Chance to contribute to programmes currently airing on British TV
Individual mentoring from experienced television executives
Direct access to producers and commissioners
Year of mentoring from a London agent
Support from a professional script doctor
Opportunity to graduate with several projects ready to take to market
We'll teach you to story conference, storyline and edit scripts - all with direct input from the BBC, STV and other independent producers and writers. And you'll benefit from GCU's global reputation for academic excellence - combining academic theory with practical skills in a thriving and diverse community that shares a belief in the common good.
International student start dates
For new international students, orientation events start on 14 September 2018. This extra time is specifically designed to assist new international students in settling into the UK and GCU prior to the start of general student induction and teaching.
There will be a whole host of fun and informative activities taking place during this period, including campus and city tours, as well as welcome events where you can meet other international students.
Creative Skillset Tick
The Creative Skillset Tick is a kitemark of quality, showing the courses that best prepare students and apprentices for a career in the creative industries.
To be awarded the Tick a course has to undergo a rigorous assessment process by experts working in the creative industries and it is only given to courses that have the strongest links with industry.
Curriculum
What you will study
There are four main strands to this Masters:
Story and Script Techniques (2 modules)
You will study storytelling and narrative, genre, character and voice, developing your critical and evaluative skills as well as your creative writing talents.
Writing for Existing Long-Running TV Drama (2 modules)
You will gain a thorough understanding of how creative and writing processes work on long-running dramas such as soap operas or medical dramas and then write your own mock storylines and scripts.
Creating Original TV Drama (2 modules)
You will tackle the challenge of creating your own original drama in the context of current commissioning trends.
Researching TV Drama Markets
You will explore the terrain of the TV fiction market, the main channels (home and abroad) and commissioning policies and audiences in order to enhance their market readiness.
Scholarships and Funding
Scholarships
A number of full fee scholarships supported by industry leaders are available for the most talented writers. We also offer packages of further financial support available for those who need it most.
Scholarships
We provide high-quality education for a fair price; as the University for the Common Good, we are committed to offering accessible higher education for talented students by keeping our tuition fees low and providing a generous scholarship package of over £2.5 million per year.
If you have any questions or enquiries regarding scholarships available for 2018/19, please feel free to contact the student enquiries team.
Career Opportunities
Your career
With the hands-on experience offered in our MA Television Fiction Writing, you'll graduate uniquely prepared to launch an exciting new career in the field. GCU has built a reputation amongst employers including Warner Bros. Entertainment UK and Shed Productions for training creative and accomplished professionals who leave the programme ready to make meaningful contributions to television. You may also choose to pursue further academic work.