Master in
International Master of Science in Textile Engineering
Ghent University - Faculty of Engineering and Architecture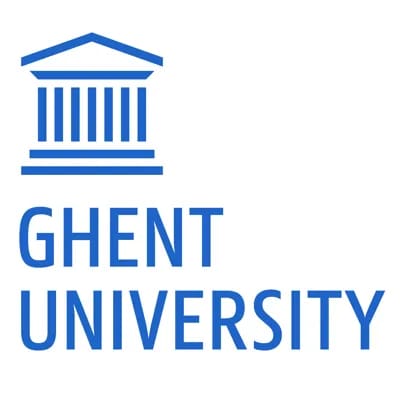 ---
Campus location
Ghent, Belgium
Tuition fees
EUR 9,000 / per year *
Application deadline
Request info
Earliest start date
Request info
* 4.500 EUR/year for EU students
Introduction
WE-TEAM (World Textile Engineering Advanced Master) is an Erasmus Mundus Joint Master Degree (EMJMD) funded by the European Union and coordinated by Ghent University.
The programme aims at knowledge acquisition in the field of advanced textiles, personal development and international networking. Our alumni are to lead textile innovation in industry and academia.
More than 30 renowned professors from all over the world provide high-level education. Students spend their semesters in three or four universities in Europe and Japan, within the consortium partners consisting of 11 universities. Apart from textile technology, the programme focuses on User-centered design, Scientific thinking, Digital tools, Entrepreneurship, Sustainability, Multicultural competencies.
Students are awarded a Master degree from all the universities where they spend a semester (Multiple degrees).
The WE-TEAM Consortium has 6 Full partners and 5 Associate Partner Universities.
Full partners
Ghent University (UGent), Belgium
University of West Attica (UNIWA), Greece
Universitat Politècnica de Valencia (UPV), Spain
University of Borås (UB), Sweden
University of Haute Alsace (UHA), France
Kyoto Institute of Technology (KIT), Japan
Associate partners
ENSAIT, France
Lodz University of Technology (TUL), Poland
Technical University of Dresden (TUD), Germany
Kaunas University of Technology (KTU), Lithuania
Shinshu University (Shinshu), Japan
Scholarships and Funding
Erasmus Mundus Scholarships are available.
You can also look for opportunities for funding and student loans in your own country.
Curriculum
The WE-TEAM Programme is a 2-year full educational programme (120 ECTS) split up in four semesters at different locations and tackling different topics.
Each semester has two blocks of five weeks courses and two weeks of exams. Each course lasts one week and is given by another specialised professor.
Semester 1
Materials

Semester 2
Manufacturing

Semester 3
Applications

Semester 4
Thesis

Raw materials

Fibres

Fibre-based structures

Properties

Yarn and fabric

(Bio)chemical treatment

Confection

Control systems

Technical textiles

Smart textiles

Clothing

Management

Upon choice at a Full partner or Associate partner university

Cross-semester learning lines

User-centred design, Scientific thinking, Digital tools, Entrepreneurship, Sustainability, Multicultural competencies.
All WE-TEAM students start their first semester in Ghent, Belgium. The second semester varies per academic year between UNIWA, Greece – UPV, Spain and UHA, France. For the third semester, part of the students go to UB in Sweden and another part goes to KIT, Japan.
The fourth and last semester is spent at one of the 11 partner universities for the research theses.
Academic years

2021-2023

Academic years

2022-2024

Academic years

2023-2025

Academic years

2024-2026

Materials

UGent, Belgium

Materials

UGent, Belgium

Materials

UGent, Belgium

Materials

UGent, Belgium

Manufacturing

UNIWA, Greece

Manufacturing

UPV, Spain

Manufacturing

UHA, France

Manufacturing

UNIWA, Greece

Applications

KIT, Japan
or UB, Sweden

Applications

KIT, Japan
or UB, Sweden

Applications

KIT, Japan
or UB, Sweden

Applications

KIT, Japan
or UB, Sweden