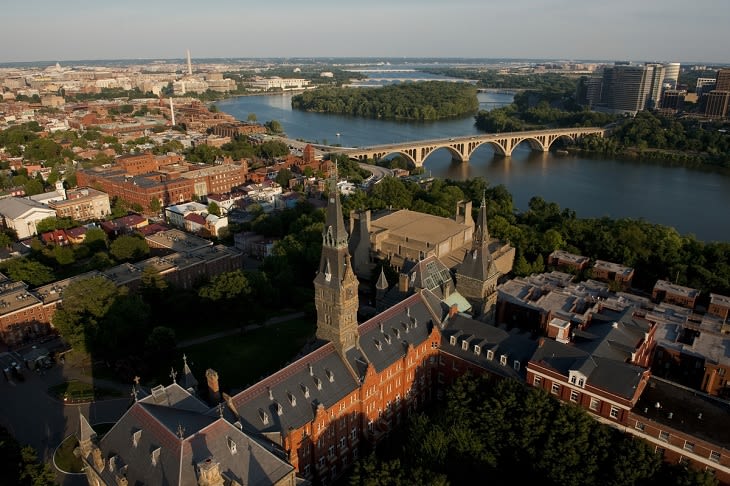 At the Graduate School of Arts & Sciences at Georgetown University, research is more than just the discovery of new knowledge. The ethos of service to others is often part of the conversation when our faculty talks about research or education. Our programs provide the substantive knowledge and analytic skills that enable students to assume leadership roles in a full range of professions, but always with a preoccupation about the greater good. This preoccupation is at the core of our mission statement, which promises, "To Promote Collaborative and Interdisciplinary Approaches to Graduate Education and Research in Service of Society."
This mission statement reflects two other ways in which our graduate school is unique. First, faculty and students from all the schools of Georgetown University form a single deliberative body to collaborate for ensuring the high quality of each our graduate programs. Therefore, we use the collective wisdom of the community, not top-down mechanisms, to guide our choices in graduate education. Ours is a community of graduate programs, not isolated silos.
In addition, we offer a variety of interdisciplinary and dual degree programs. These programs give students access to resources to pursue their own intellectual interests and career plans. More importantly, our community realizes that important and urgent social problems are complex and thus, require a partnership of multiple disciplines to tackle. Hence, our graduate school has been developing specially designed graduate programs to allow faculty from different schools and disciplines to collaborate in tackling these problems. These programs also educate a new generation of leaders that can understand the complex issues from multiple perspectives.
Yet another advantage of many of our graduate programs is the location of Georgetown University in Washington, D.C. This location is especially important given that many of our graduates make important contributions to research and practice in socio-political-economic areas. These areas include governance, health, development, business, communications, health care, and domestic and international policy. Furthermore, few places in the world offer as many opportunities to people interested in serving society as Washington.
For these reasons, graduate education is very important for Georgetown University. Thus, the presence of graduate students at our campuses is central to our identity. We see these students as our partners and aspire to relate to them as young colleagues who can strengthen our community through their contributions and example.
We welcome your interest in Georgetown University and its programs and hope that you will find something here that excites you.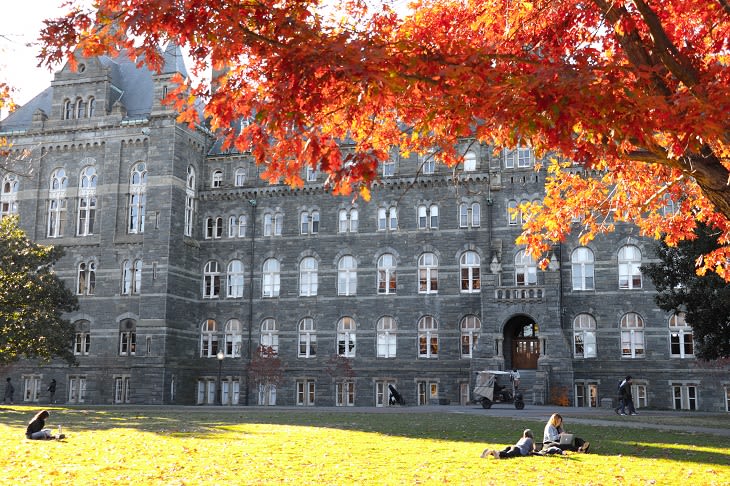 Mission Statement
To Promote Collaborative and Interdisciplinary Approaches to Graduate Education and Research in Service of Society
We prepare highly skilled scholars and professionals through doctoral and master's programs.
We have programs in both established disciplines and newly developed interdisciplinary fields.
We celebrate advanced education and research as a way to empowering people.
We are developing new interdisciplinary programs focused on solving urgent social problems.