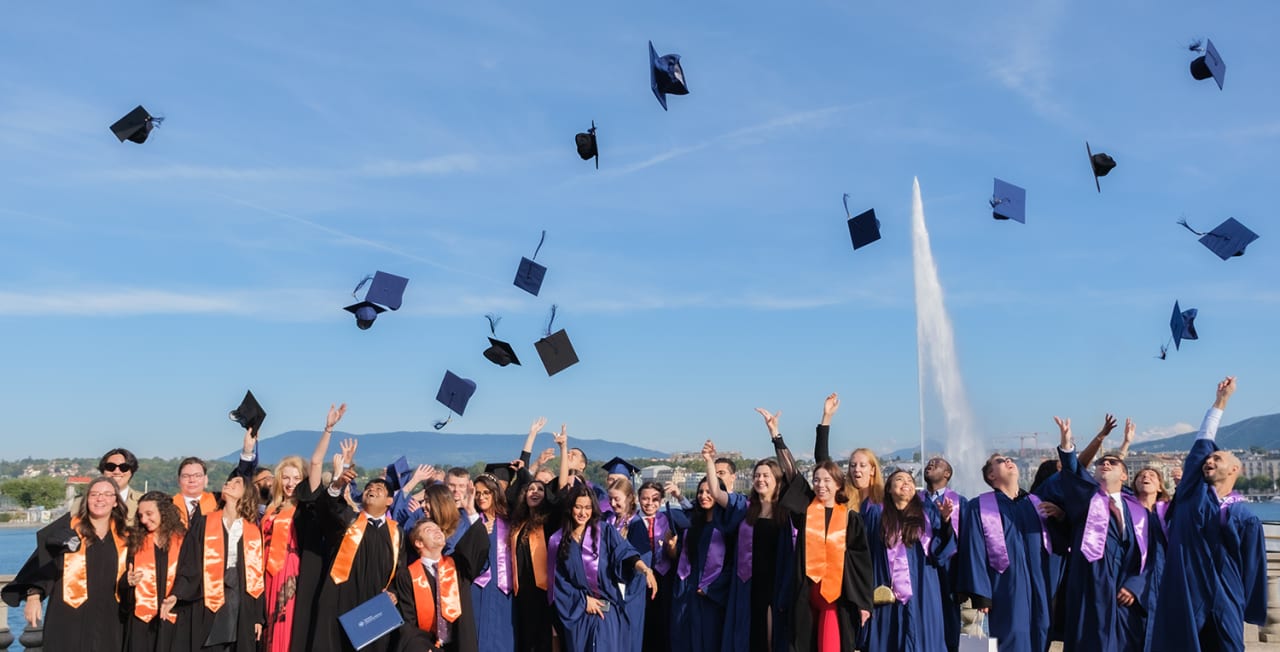 Master in
Master of International Management (with a Specialization in Entrepreneurship)
Geneva Business School
---
Campus location
Geneva, Switzerland
Tuition fees
EUR 5,995 / per semester **
Application deadline
Request info *
Earliest start date
Feb 2024
* applicants that do not require a visa can submit their applications up to 3 weeks before the start of the beginning of the semester
** Barcelona & Madrid Campus fees are EUR5,995. Geneva Campus fees are CHF10,250 per semester. Additional fees may apply Additional fees may apply
Introduction
Learn by doing! Join our program with a business proposition. We shall help you accelerate and validate your business idea. Exposing your idea to the practicalities of the real world and applying practical frameworks, validate your venture into a minimum viable product. You will learn to pivot and adapt your idea in order to penetrate the market and grow your company into a successful, sustainable business.
Key Take-aways
Learn how to prepare your business plan and respond to uncertainty in a sustainable way
Develop your management, organizational, communication and strategic skills required for launching and leading your new enterprise while becoming a responsible startup leader
Master the lean startup methodology and its implementation
Take your business idea and transform it into a viable, sustainable business, able to attract investors and grow it into a successful, thriving company.
Expand your knowledge and network in the global startup industry
Understand the importance of the finance and legal aspects of business startups
Swiss Quality Education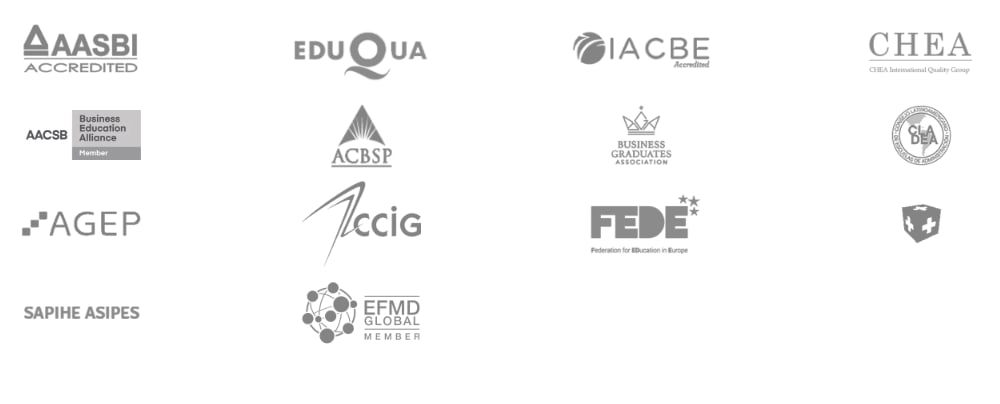 As a leading private institution in Switzerland, Geneva Business School maintains its quality of education through program accreditations & memberships with some of the world's most respected organizations, providing its students with a distinguished education, excellent professional opportunities, and high-quality learning experiences.
Curriculum
Semester 1
Core Courses
International Business Law I
Financial Accounting I
HR & Organizational Behavior
Specialization Courses
Business Plan, Business Models & Value Proposition Frameworks
Leadership and Communication for Founders
Idea Validation and Scalability I
Assessment Weeks
A panel of entrepreneurs and potential investors will assess the progress of your idea(s) every six weeks
Semester 2
Core Courses
Business Law II
Financial Accounting II
Operations Management
Business Research
Specialization Courses
Funding & Financing your Startup
Law for Startup Founders
Idea Validation and Scalability II
Assessment Weeks
A panel of entrepreneurs and potential investors will assess the progress of your idea(s) every six weeks
Semester 3
Final Project
Preparation and presentation of business plan
Workshops & Coaching
How to set up your business
BA, VC and the Startup Ecosystem
Entrepreneurship for Social Impact