Master in Export and International Business Management - the Italian Way
GEMA Business School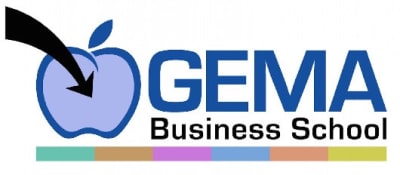 Key Information
---
Campus location
Rome, Italy
Study format
Distance Learning
Application deadline
Request info
Earliest start date
Request info
* Taxes Included
Scholarships
Explore scholarship opportunities to help fund your studies
Introduction
Recipients
The Master Program in Export and International Business Management is designed and promoted by GEMA Business School and is a modular postgraduate program designed to train a new generation of Export managers and International marketing and business managers, able to drive companies and businesses to expand their market shares in international markets by:
increasing the number of countries where products/services are sold, especially in fast-growing markets;
increasing the number of product/service lines sold in international markets in tune with the structure of local demand;
adopting new distribution strategies to get "closer to the customer" in international markets (e.g. commercial branches, joint venture, local production).
It is designed preferably for graduates in Economics, Social sciences and scientific subjects of any country wishing to become an Export manager or International marketing manager. GEMA Faculty Members, Visiting Professors, and Guest Speakers from International business context will hold all the training activities (lectures, class exercises, online sessions, homework, research, assignments, project works, etc.) in the English language.
Applicants should have fewer than 30 years and a relevant first Degree (preferably for graduates in Economics, Social sciences and scientific subjects) from a recognized University or other equivalent higher education institute.
In addition, candidates should demonstrate a B2 level (QCER) of English language knowledge or above, minimum standard requested to attend classes.
Every candidate will be expected to have an interview with school admission officers in order to assess motivation, attitudes, starting level of competencies and expectations.
Programme Structure
GENERAL MANAGEMENT
Organizational models and business strategies
You will understand how world economic policy and macroeconomic choices affect business strategies and consumer behavior. You will analyze the structure and functioning of companies and the evolution of different organizational models. You will understand why there are better companies than others, which is their culture and their organizational model concerning the business context. You will be able to evaluate the possibility of international projection of companies.
Finance & Control
In this module you will acquire the essential skills to plan and strategically control the economic and financial management of a company. You will learn to evaluate the company and protect its assets, to define industrial plans and investment operations on international markets.
Project Management
Through the Project Management Institute® methodology, for which GEMA Business School is a Athorized Training Partner (PMI)® you will develop the ability to manage the complete development of a marketing and export plan. You will also acquire the skills to develop the economic dimension of projects and draw up budgeting aspects related to marketing strategies.
INTERNATIONAL MARKETING
International Marketing Evolution
As a first step, you will understand the basic terminology of marketing and you will learn to identify and use the basic elements of the Marketing Mix. Subsequently, you will develop analytical skills by referring to fundamental categories such as market, competition, demand segmentation, the marketing information system, research, SWOT analysis.
You will develop the skill to understand the impact that geographical, cultural, political, economic and social differences have on marketing strategies and actions for several different foreign markets. You'll also find out how to create a cultural geo map and the basics of cross-cultural management and how to identify the most interesting foreign markets using the concepts of attractiveness and accessibility. Subsequently, you will be able to develop the distribution strategy in the target markets by assessing their financial impact. You will be able to decide between the various ways of entering the target markets: direct and indirect export, commercial branch, the production site and so on.
Product and Brand Management
You will learn how to internationally enhance the value of the brand and how design the business strategy to manage and maintain high the reputation of the product and brand in the digital age. You will also be taught about the fundamentals of brand management such as: Brand Identity, Brand Awareness, Brand Image, Brand Positioning and the value of Customer-based brand equity (CBBE).
International Business Communication
You will fully and comprehensively deal with the fundamental concepts of business communication in an international context according to the strategic approach of integrated communication, deepening the different areas and tools with the help of experts and specialists.
International and Digital Marketing Strategy
You will acquire the skills to understand the dynamics of market innovation processes, focusing on the development of new business models generated by Digital Transformation. You will understand the reference strategies of Digital Marketing: Customer Experience Design, Digital Customer Journey, User Engagement, Lead Generation and funneling techniques aimed at users' generation and conversion.
SEO and Web Content Marketing
We will provide you with the essential techniques to increase the website's visibility and the online business, combining theoretical teaching with practical exercises and significant case histories. In particular, the following are in-depth: SEO techniques for positioning products/services on search engines, as well as Content Marketing strategies and techniques are necessary to transform leads into potential customers. We'll also provide skills to design, build and manage a website through WordPress, the most used CMS in the world.
INTERNATIONAL TRADE
International Negotiation Techniques
You will learn to conduct a commercial negotiation at an international level by developing the main skills of sales and negotiation: "Intelligence, Strategy, Soft Skills, Process and Psychology". You will learn how to create and manage "contacts" in international markets. You will be able to adapt your sales approach to different cultural contexts. You will learn how to create, develop and maintain a foreign sales network. Through practical exercises, you will learn how to use the concepts of a cultural map and cross-cultural management already treated in the marketing section.
International Trade Techniques
You'll learn how to manage the main operational problems related to foreign trade. You'll also receive the basics that allow you to work on the main types of international contracts (distribution, joint ventures, franchises, etc.). You'll be able to evaluate and manage the tax and customs implications of export operations (VAT, customs tariffs etc.) and to manage payment terms and product logistics. You'll also know the main insurance tools to cover the company from country and customer risk and to coordinate all the export operations, from offer to payment, managing the related documentation.
Geo-Trade
In this module, you will acquire the operational tools that help to effectively manage the countries of interest, and you will understand the geopolitical and geo-economic trends that characterize them:
– Focus Brexit. Consequences and opportunities for Italian companies.
– EU Focus Free Trade Agreement. FTAs in commercial relations development strategy (e.g. Japan, South Korea, Japan, Canada)
– Focus Canada. An emerging market for Italian and EU exports following the recent FTA
– Focus France. It is the second largest export market for Italian companies (10% of total exports) yet not always valued and known as it should be.
– Focus China. The emergence of a huge urban middle class along the coastal regions and some inland regions represents an opportunity for many "Made in Italy" companies.
– Focus Central Europe (Poland, Slovakia, Czech Republic). Probably the most successful trio of recent years in Europe (4% of Italian exports). Italian products are generally well accepted even though competition with Germany is very strong.
– Focus USA. Still the third foreign market for Italian companies. We will carefully evaluate prospects and threats for Italian companies considering the new US commercial policy which tends to be more protectionist.
At the micro-level, we will provide you with analytical tools for the commercial management of the territories. In particular, you will be able to use the geo-marketing methodologies: company and market data collection and subsequent creation of geographical maps useful for the commercial management of the territory.
SKILL BOOST
Soft Skills: personal and managerial skills
In this module, you will be stimulated to develop behavioral and relational skills aimed at reaching an effective interaction with the organizational contexts in which you'll deal with. Interpersonal communication, teamwork, problem solving, leadership, negotiation are some of the skills you'll develop to increase your managerial behavioral attitudes.
English at work
The course includes individual meetings with a native speaker teacher. Get ready to take part in selection interviews with multinational companies in English!
Microsoft Excel at work
You will acquire the professional skills essential for the effective use of Microsoft Excel: the reference tool for transforming data into information useful for the development of a marketing/export plan.
Seminars and Business Workshops
In order to bring the Master Program as close as possible to the professional scenario, you'll have the opportunity to follow several prestigious seminars and workshops hosted by export managers, company representative and institutional deputies. This will allow you to deepen monographic topics based on the latest trends.
Project work
You will experience the realization of a specific business project, commissioned by a company based on its real needs, under the supervision of a teacher-facilitator. You will concretely apply the skills learned previously and constructively compare yourself with essential activities such as: working in a team, planning and observing deadlines, professionally presenting your work in front of an audience.
Career Opportunities
Italy is one of the biggest exporters in the world, yet its real commercial potential abroad is still waiting to be tapped, as many small- and medium-sized Italian enterprises could attack overseas markets if they had professional figures well-versed in the entire process of the export supply chain.
The same may be said for companies in many other European countries or other geographical areas, each of them in their own landscape and in accordance with their own needs, may have an interest in augmenting their opportunities for international development. This is why the Master's programme has modules for more in-depth study of the world's most important geo-economic areas (Geotrade), providing more thorough knowledge of each country's fundamental economic, legal, commercial, and social characteristics.
Based on the recommendations emerging daily from contact with the companies GEMA systematically works with for internships, the Master's programme aims to respond to these precise needs, providing its students with targeted, specialist know-how and with tools and methods designed to increase their personal effectiveness for improved operative autonomy and consequent employability.
When the Master's programme is completed, students will be able to offer their skills to all those companies that have plans for commercial expansion abroad and need professional figures able to manage these projects by proceeding by commercial objectives and critically assessing their job performance.