MSc in
MSc in International Project Management (Energy, Construction Management, Oil and Gas)
Glasgow Caledonian University - The School of Computing, Engineering and Built Environment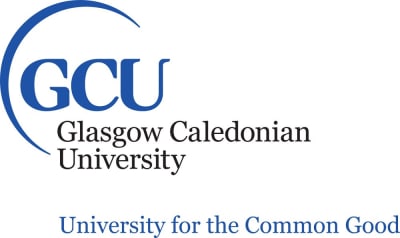 Key Information
---
Campus location
Glasgow, United Kingdom
Study format
Distance Learning, On-Campus
Tuition fees
GBP 5,500 / per year *
Application deadline
Request info
Earliest start date
Request info
* Home, RUK and EU students; £12600 International students
Introduction
Accredited by: CIOB PMI APM RICS
Develop the skills to manage international projects successfully. With growing global competition and increasingly complex regulatory structures, international project managers can make a major impact on an organisation's efficiency, and are in high demand.
GCU's MSc International Project Management was designed by senior industry practitioners and leading academic experts. It is delivered by a teaching team experienced in delivering project management expertise spanning all five continents.
Available full-time, part-time and distance learning, the programme offers an elite and highly relevant credential for international project managers. It's accredited by four prestigious international professional organisations; the Association for Project Management (APM), the Royal Institution of Chartered Surveyors (RICS), the Chartered Institute of Building (CIOB) and the Project Management Institute (PMI).
Prepare for success as a professional project manager by acquiring the tools to deliver high-quality projects on schedule, on budget and according to scope. You'll also master the skills to manage projects across international borders.
Learn how to work with both local and global players in a multinational environment
Practise navigating diverse cultural, social and economic settings
Develop skills in project management, project economics, construction management, risk and value management and international project finance
Choose from three areas of specialisation:
Energy: With energy demand set to grow 35% by 2035, and important issues to tackle such as climate change and sustainability, energy is a critical field now and in the future.
Construction: Investigate leading-edge topics such as environmentally sound construction and innovative management methods in a programme developed with the support of the Construction Industry Training Board (CITB).
Oil and gas: Explore key contemporary issues in the industry, including global economics, the evolving global energy mix and environmental concerns.
No matter which area you choose to emphasise, you'll develop meaningful knowledge and skills that are highly relevant to the real-world challenges faced by communities across the globe. You'll be able to help build a more successful, sustainable society, making a positive impact and contributing to the common good.
International student start dates
For new international students, orientation events start on 14 September 2018. This extra time is specifically designed to assist new international students in settling into the UK and GCU prior to the start of general student induction and teaching.
There will be a whole host of fun and informative activities taking place during this period, including campus and city tours, as well as welcome events where you can meet other international students.
Accreditations
The course is accredited by the four leading professional bodies; the APM Association for Project Management; the RICS Royal Institution of Chartered Surveyors; the CIOB Chartered Institute of Building and the PMI Project Management Institute.
Curriculum
What you will study
Energy
Energy forms a critical component of our daily lives and its demand is set to grow by 35% by 2035. It is an industry that will continue to grow and evolve in the foreseeable future.
A career in energy will involve tackling important issues such as climate change and improving sustainability as well as developing new sources of fuel.
Energy modules include:
Energy Audit and Energy Asset Management
This module focuses on techniques for auditing and managing the amount of energy used in a range of industrial processes. The module will provide an understanding of the strategies and procedures of energy audit and energy asset management. Using case studies throughout, the module will present energy audit, managing energy usage, factors affecting energy efficiency on the plant, and cost-benefit analysis of introducing alternative strategies and technologies. It will also address the efficient use of other commodities, for example, water consumption.
Renewable Energy Technologies
Renewable energy is regarded as an integral part of a sustainable development strategy. This module concentrates on the renewable energy technologies most likely to succeed in the UK and other temperate countries, i.e. solar energy, energy from waste, wind, hydro and biomass. Topics for discussion include the scale and variability of resources; technologies for exploitation; technical and economic feasibilities; integrated (hybrid) systems. Software tools will be explored for design and analysis of renewable energy systems.
Construction Management
Developed with the support of the CITB Construction Industry Training Board, the programme is designed to meet the increasing demand for innovative and far-sighted construction managers.
It offers a choice of modules covering the wide variety of skills that modern construction professionals need. This comes from a growing drive to find sustainable and environmentally sound construction methods and innovative management practices to replace traditional procurement routes and management methods.
The programme covers the skills that modern construction professionals need in order to meet the challenges of the industry. It provides recent graduates and experienced professionals with an outstanding opportunity to upgrade their skills in order to enhance their career choices.
Construction modules include:
Strategic Management in Construction and Property Enterprise
The module develops insight into the strategic decision-making processes necessary for organisations to establish and meet organisational goals. It also examines the types of strategies and how they may be successfully utilised. Contemporary analytical techniques are reviewed and evaluated. Factors which influence Corporate Strategy are considered and contextualised in relation to the construction and property industry and constituent enterprises.
Oil and Gas
The oil and gas industries are widely affected by a growing range of factors, including shifting global economics, an evolving global energy mix and environmental issues. There is an increasing demand for those working in the industries to develop an intelligent awareness of this complex business environment and to grasp the ways in which these changes will affect organisations.
The professional project manager must deliver projects on schedule, on a budget, to a scope and with the right quality. This MSc develops the multi-faceted skill set needed to successfully manage international projects in the oil and gas industry.
Oil and Gas modules include:
The Oil and Gas Industry
This module introduces the student to the fundamental principles and activities within the global oil and gas industry. This includes legal ownership of hydrocarbon reserves, strategic investments, and the processes involved in upstream and downstream activities within the oil and gas industry. Aspects of health and safety standards will also be introduced in the module.
Oil and Gas Contracts and Disputes
This module will provide the student with an understanding of procurement and contract administration in a modern international oil & gas environment based on the main contracts. The module will examine the various methods of resolving disputes arising under contracts at law, through statutory legislation and by agreement: Litigation; Arbitration; Adjudication; ADR including Conciliation, Mediation, Negotiation, Comparison of cross-border/international methods of dispute resolution particularly in relation to arbitration and adjudication.
| | | | | |
| --- | --- | --- | --- | --- |
| Award | Mode of study | Duration | Start date | Location |
| MSc | Full Time | 1 Year | 17 Sep 2018 | GCU Glasgow |
| MSc | Part Time | 2 Years | 17 Sep 2018 | GCU Glasgow |
| MSc | Distance Learning | 2 - 5 Years | 17 Sep 2018 | GCU Glasgow |
Scholarships and Funding
Scholarships
We provide high-quality education for a fair price; as the University for the Common Good, we are committed to offering accessible higher education for talented students by keeping our tuition fees low and providing a generous scholarship package of over £2.5 million per year.
If you have any questions or enquiries regarding scholarships available for 2018/19, please feel free to contact the student enquiries team.
Career Opportunities
Graduate prospects
Demand for expert project professionals is growing rapidly as more companies around the world adopt a project management culture. Since GCU's MSc International Project Management is aligned with global accreditation standards, you'll be well-prepared to launch a rewarding career in the region of your choice.