MSc in
MSc in Climate Justice
Glasgow Caledonian University - The School of Computing, Engineering and Built Environment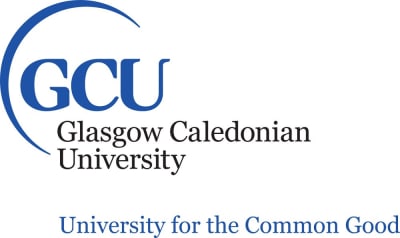 Key Information
---
Campus location
Glasgow, United Kingdom
Study format
Distance Learning, On-Campus
Tuition fees
GBP 5,500 / per year *
Application deadline
Request info
Earliest start date
Request info
* Home, RUK and EU students; £12600 International students
Introduction
The only programme of its kind in the world, GCU's MSc Climate Justice explores one of the most pressing issues of our times: climate justice, where climate change, human rights and policy development intersect.
Each year, the effects of climate change become more pronounced. People all over the world are already being displaced due to rising sea levels, crop-destroying droughts and disasters like floods and forest fires. Over the next decade, these climate consequences will only intensify. How we chose to move forward may be one of the most important ethical questions of the 21st century.
Your MSc Climate Justice programme will prepare you to think strategically and contribute to the growing field of climate justice. You might help craft public policy at a local or global level, work with a non-profit or intergovernmental agency, assist a developmental organisation or pursue academic research in the field.
Taking a practical, multi-disciplinary approach, the curriculum offers a solid foundation in the complex issues of climate justice.
Explore topics in resources and sustainability
Learn about carbon management and renewable energy technologies
Study how water access affects public health
Investigate gender issues and their implications for human rights
Master the basics of project management and environmental management
GCU's Centre for Climate Justice is taking the lead, collaborating to drive research and policy in the field. At GCU, the University for the Common Good, you'll join a community dedicated to achieving meaningful social change. You'll find friends, classmates, colleagues and professors who share your values in the fight for human rights.
As we come to this crossroads, we believe in working together to transform our society and strengthen our communities - for the common good.
Graduate prospects
Graduates of the MSc Climate Justice will find rewarding careers with development organisations, the UN and related organisations, government agencies and non-profit organisations - as well as within academic and research institutions.
International student start dates
For new international students, orientation events start on 15 September 2017. This extra time is specifically designed to assist new international students in settling into the UK and GCU prior to the start of general student induction and teaching.
There will be a whole host of fun and informative activities taking place during this period, including campus and city tours, as well as welcome events where you can meet other international students.
Assessment methods
Students will be assessed via a combination of coursework, oral presentations, online discussions, computer-based exercises, case study analysis, reports and a final dissertation.
Curriculum
What you will study
The MSc Climate Justice explores the principles that underpin climate justice; human rights, development and climate change. The programme is tailored to provide a practical angle to climate justice to allow students to graduate with a Masters which provides them with skills, approaches and methodologies for addressing climate justice in their future work plans. It can be studied full-time for one year or part-time over two years.
Resources and Sustainability
This module provides an overview of our resources (water, air, forests, soil, raw materials, energy, etc) and how to critically analyse how and why these resources are exploited on a global scale. This module will focus on both the natural and social and economic sciences to provide a holistic understanding of sustainable resource use and management.
Climate Change and Carbon Management
Develops a student's understanding and knowledge of global climate change issues and the role of built environment in it, and an ability to conduct a practical investigation of carbon management in the context of the built environment.
Climate Justice
Provides an overview of key issues that underpin climate justice (injustice) and the history of the climate justice movement and critique thereof Climate injustice and human rights to life are explored via addressing equity and equality including the implications, complexities and trade-offs between climate change and poverty. Controversial issues are examined by exploring challenging current economic models and theories and analysing failures(Kyoto, CDM and MDGs).
Human Rights, Gender and Development
This module critically examines the variety of ways in which a rights-based approach seeks to engage with the impact of climate change. It does so by considering climate change within broader debates surrounding human rights and the structured nature of vulnerability in relation to gender and development.
Environmental Ethics and Climate Change
Critically examines the ethics of climate change. Rather than taking the concept of climate justice as its starting point, however, the focus is on locating the phenomena of climate change within the wider debates and schools of thought that are prevalent in the field of environmental ethics.
Climate Change, Adaptation and Mitigation
Develops a student's understanding and knowledge of global climate change issues and the ways that differing political cultures can impact adaptation and mitigation measures. In addition, sectoral responses to climate change will be explored and country/regional mitigation strategies will be considered, using climate modelling to investigate how decisions regarding adaptation and mitigation emerge.
Water, Justice and Public Health
Develops a student's understanding and knowledge of the important links between water and public health and explores the water/food/energy nexus that prevents developing world countries from making the most of economic development opportunities. It discusses whether developed world solutions are appropriate or even desirable for implementation in the developing world.
Renewable Energy Technologies
The module concentrates on the renewable energy technologies most likely to succeed in the UK and other temperate countries, i.e. solar energy, energy from waste, wind, hydro and biomass. Renewable energy is regarded as an integral part of a sustainable development strategy and is intimately linked to safe water access and agriculture-based economic development.
Master's Dissertation/Project
Provides the student with the opportunity to conduct an individual in-depth piece of research, into a topic of their own choosing. This includes elements of time management, achieving deadlines and outputs and different ways of presenting work.
| | | | | |
| --- | --- | --- | --- | --- |
| Award | Mode of study | Duration | Start date | Location |
| MSc | Full Time | 1 Year | 17 Sep 2018 | GCU Glasgow |
| MSc | Part Time | 2 Years | 17 Sep 2018 | GCU Glasgow |
| MSc | Distance Learning | 2 - 5 Years | 17 Sep 2018 | GCU Glasgow |
Scholarships and Funding
Scholarships
We provide high-quality education for a fair price; as the University for the Common Good, we are committed to offering accessible higher education for talented students by keeping our tuition fees low and providing a generous scholarship package of over £2.5 million per year.
If you have any questions or enquiries regarding scholarships available for 2018/19, please feel free to contact the student enquiries team.