Master in
Master of Entrepreneurs
GADE Business School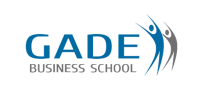 Scholarships
Explore scholarship opportunities to help fund your studies
Introduction
The job market changes very quickly and time plays against all those who seek to grow professionally, since more and more people are trained, fighting in the world of work can be very difficult.
Starting a business is the first step to fulfill the dream of those who want to grow in a fair and equitable way in their work, and even more so with a personal project.
With our Master of Entrepreneurship, we prepare you for a world full of ideas, in which you can only enter with money or on your own merits, prioritizing originality and good work that only the specialization of a master can give you.
Orientation in entrepreneurship is essential to achieve the objectives that are set, we train you and develop your creative intellect so that nothing is impossible.