Master in
Master in Public Policies and Administration
Free University of Bozen-Bolzano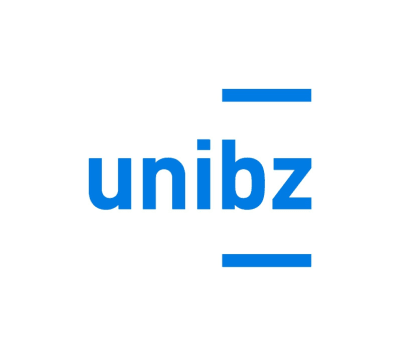 Key Information
---
Languages
English, Italian, German
Tuition fees
EUR 1,350 / per year
Application deadline
Request info
Earliest start date
Request info
Introduction
Would you like to build a set of professional skills to contribute to your community? Are you interested in working in the civil service, for your local authority or to improve public services at an international level? Would you like to study in a trilingual program with a strong international orientation?
Course description
This master educates and trains future managers and professionals of public institutions, chambers of commerce, publicly-owned companies or charities, as well as of private enterprises that have business relationships with public entities. These professionals have to face an everyday reality that is getting increasingly complex and that requires a diverse set of skills. This course provides you with the legal, statistical-economic, and management tools you need to do so.
At a glance
Italian degree class: LM-63
ECTS credits: 120
Duration of the course: 2 years
Courses will be taught in: Italian, German, and English
Places available: 50 EU + 5 non-EU
Campus: Bozen-Bolzano
Tuition fees: € 750 per year
Curriculum
Structure of the course
The modules offered in this Master include disciplines from the legal, economic, organizational-managerial, and data analysis fields.
After a common first year, the course consists of two streams:
Public Policies – focused on the analysis of the motivations and instruments of public policies and on the economic-quantitative techniques used to evaluate their effects;
Public Administration – focused on the implementation of public policies from a legal-administrative and managerial point of view.
The multidisciplinary perspective is evident in the choice of subjects from which you can choose, including Public Sector Economics, Public Sector Management and Organisation, Public and Administrative Law, Public Sector Statistics.
Courses include workshops, group work, case studies, guest lectures and study trips (e.g. to the European Parliament in Strasbourg and to the Constitutional Court in Rome) to sharpen students' problem-solving and team-work skills and put them in touch with the concrete issues that public sector managers are called upon to address in their daily work.
Exchange programs and internships
We currently offer more than 50 exchange programs with partner universities around the world and cooperate with an extensive network of companies for internships in Italy or abroad. Attendance in Bozen-Bolzano can be combined with an exchange with a foreign university, in Europe or elsewhere.
During the two years of the program, you will also complete an internship of at least 150 hours in the local administrations, in the Chambers of Commerce, in public companies (e.g. health, transport, school), in non-profit organizations or in European or international organizations, depending on the availability of places and your preferences.
Career Opportunities
Career opportunities
Our graduates are working in management positions in government organizations - local, national, and international - in state-run companies, charities, and private companies that provide services and products to government organizations.
If you already have a job, you can strengthen and widen your knowledge and skills in order to progress further in your career. If you are interested in postgraduate education, you can apply for a Ph.D. after finishing this program.
You will be well prepared and ready for the job market. On the website of AlmaLaurea, you can check statistical data about graduates' satisfaction and their employability.