Master in
Master in Management, Marketing and Logistics
Free International University of Moldova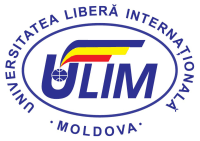 Scholarships
Explore scholarship opportunities to help fund your studies
Introduction
Level of qualification: 7 ISCED Level
Duration: 2 years
Number of study credits: 120 ECTS, 4 semesters
Earliest Start Date: October 2020
Languages: Romanian, Russian, English, French
Tuition Fee:

EU students: 1000 EUR/per year
Romanian students: 500 EUR/per year
Non-EU students: 2000 EUR/per year
Program Description
The master's program is aimed at training specialists in the field of Economic Sciences.
The Master's program in Management, Marketing, and Logistics, with a duration of two years (four semesters) and the accumulation of 120 ECTS, is composed of fundamental course units concentrated in the first semester for the development of knowledge skills. The second semester includes course units oriented towards the policies and strategies specific to the master's program. The course units from the third semester are directed towards the implementation of the knowledge-based on the study of the functional and branch specialization modules. During the second year, students are able to customize their studies through increased flexibility and a choice of various elective courses. Students will have to participate in an internship in order to put their learning experience into practice and they will conclude their studies with a research-oriented master thesis.
Competences and Skills
The main technical competencies relate to the evaluation, learning, and exploitation of research results in the economic activities of international organizations; the identification and execution of activities using innovative management methods and techniques; Decision-making in the company taking into account corporate values, financial strategies, and personnel management, etc.
Career Prospects
The Master's program provides students with exceptional career prospects for their future careers by responding to the increasing demand for young graduates with management skills in international companies.
The Master's Program in Management, Marketing and Logistics prepares young people for a career in entrepreneurship and business, and to work in enterprises of different organizational structures, transnational companies; economic structures, research institutions, analysis and expertise centers, in the field of management, marketing, logistics, business, and innovation. The graduate of the master's program will be able to work as a manager, brand manager, project manager, marketing manager, product manager, media consultant, PR manager, distribution manager, logistician, marketing specialist, researcher, etc.
©Free International University of Moldova
International Perspectives
Apart from the internationally-oriented curriculum, students will get the chance to experience foreign cultures and perspectives through exchange programs with more than 100 partner universities worldwide. Significant international opportunities are also offered by working groups formed of international students, lectures given by international visiting professors, as well as by international study tours.
Curriculum
Semester 1
Economics Managerial based on Problem Solving (Workshops)
Business Process Modeling
Methodology and Ethics of Research in Economic Sciences
Strategic Management and Business Strategy
Marketing Analytics
MSс Operations, Logistics, and Supply Chain Management
Semester 2
Comparative studies: Reglementation, Policies, Reforms, and Trends in Management, Marketing, and Logistics (Workshops)
Decisions Theory
Regulation of the Business Environment and Commercial Usances in International Contracts
Marketing Strategy and Planning
Marketing Consultancy Project
Strategies for Sustainable Business Logistics
Supply Chain Strategy and Sustainability
Semester 3
Entrepreneurial Financing. Economic Analysis of Managerial Decisions
Innovation Management and New Product Development
Business to Business Marketing Management: Global Perspective
Designing and Managing Integrated Marketing Communications
Supply Network Design and Global Logistics
Supply Chain Analysis and Decision-Making
Internship
Semester 4
Research and Master Degree Thesis Elaboration