MSc in
Part-time Master of Finance
Frankfurt School of Finance & Management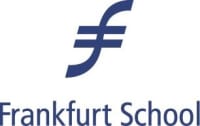 Introduction
Master of Finance in Hamburg
By combining Frankfurt School's top-ranked Master of Finance curriculum with Hamburg's professional opportunities, Frankfurt School offers a comprehensive program for professionals seeking to enhance their skillset. The program fosters both professional and personal development and equips the participants with a broad set of financial expertise supporting graduates to excel in demanding positions across many industries, from investment banking to start-ups.
Frankfurt School schedules the program in a part-time learning format with a block week model, giving you the possibility to adapt it to fit your full-time position and career aspirations. In this master, you can expect career-development resources based on your professional interests as well as international networking opportunities.
Program Highlights
Academic partner with CAIA
Flexible time schedule to allow for work-life-study balance
MBA-style learning environment
Access to high-profile practitioners from the corporate world
Extensive network of cooperating companies, universities, and alumni worldwide
Modern campus centrally located in Hamburg's HafenCity with direct access to airport and train connections
90 ECTS
Your Studies in Hamburg
Frankfurt School has been in Hamburg for over 15 years for our students, customers, graduates, and lecturers from all over northern Germany. Our Campus is centrally located in Hamburg's HafenCity - opposite the Speicherstadt and the Spiegel publishing house.
Our premises offer an innovative and sustainable learning environment with a high-quality standard. Hamburg is not only the second-largest city in Germany, the city is also far ahead in terms of economic power in the north. Hamburg is also one of the cities with the highest quality of life in the world.
In the Ericus-Contor we combine a pleasant and personal atmosphere with modern presentation technology and thus lay the perfect foundation for carrying out your studies.
Ideal Students
Ideal Candidate
The part-time Master of Finance is designed for professionals who wish to obtain the necessary skill set to successfully develop their careers in finance. Ideal candidates will have strong academic records and experience working in finance, economics, accounting, or related fields. Successful candidates will have skills in financial products, models, and financial decision-making.
The program is specifically tailored to the needs of professionals who want to stay employed throughout their studies and at the same time, gain expertise to further develop business. Frankfurt School schedules the program in a part-time learning format with block weeks giving you the possibility to adapt it to fit your current job position and career aspirations.
Scholarships and Funding
Investing in your future
Your degree is an investment in your professional future. As a business school of international standing, not only do we offer you ideal conditions for earning a degree – we also offer you excellent career prospects.
Since we guarantee the quality of our teaching and research, we expect the highest levels of commitment and motivation from our students.
Frankfurt School Alumni Benefits
Once admitted to the part-time Master of Finance program, Frankfurt School alumni are eligible to receive a 10 % discount on the total tuition fee amount. Please note that this amount is granted independently of the possible early bird deadline.
Curriculum
Curriculum & Study Model
The Master of Finance follows a unique time model that permits you to work full-time whilst pursuing your part-time Master's degree during block weeks. Via various activities such as case studies, business-related study projects or practice-oriented elective modules, academic knowledge is closely integrated with practice.
Classes are offered in one-week sessions, which are evenly spaced throughout the semester. This model allows ample time for self-study, language courses, or side-by-side employment. Moreover, the schedule is designed to allow students to take some modules in Frankfurt as part of the program.
Rankings
The Master of Finance was the first Master's degree offered by Frankfurt School and to this day, it remains the largest of our postgraduate programs. The program is featured in the world´s top-ranking for business schools: Financial Times pre-experience Masters in Finance ranking.
Rankings & Accreditations
Ranked #32 worldwide
Ranked #20 worldwide for Salary
Ranked Top 20 worldwide for Career Services
Frankfurt School is one of the best European Business Schools. Accredited by AACSB, EQUIS, and AMBA, the three leading international associations of business schools, Frankfurt School is one of the few institutions worldwide, which has been awarded the so-called "Triple Crown".
Program Outcome
Learning Goals
LG1: Expert Knowledge and Understanding in Finance
Graduates will draw upon expert knowledge and broad, detailed, and critical understanding of specifics, limitations, and doctrines in different areas of finance to shape responses and independent ideas to business and research opportunities and challenges. They will be able to analyze, structure, and evaluate complex financial problems.
LG2: Development of Financial Products & Solutions
Graduates will generate insights by applying scientific methods. Our graduates will be able to conceptualize and develop financial products, solutions, and models.
LG3: Effective Communication and Cooperation
Graduates will be effective communicators in interdisciplinary fields of research and practical business contexts. They will be responsible team members and reach common goals by effective cooperation within a team. They will recognize conflict potentials in cooperation with others and reflect on them in the context of situation-overlapping conditions.
LG4: Professional and Responsible Behavior
Graduates will have developed a professional identity within the financial sector. They will recognize and respect the personal and cultural differences in an international business environment. They will understand and reflect on the ethical and societal implications of their recommendations and business decisions.
Career Opportunities
Career Services & FS Network
Our exclusive corporate connections and strong Alumni network allow you to build a professional network crucial for developing your international career. Our Careers Services team will support you with individual consultations on career development that are based on your interest and career goals. This along with our regular guest lectures, access to a wide range of career events, either onsite in Frankfurt, Hamburg, or online, plus the opportunity to work full-time during your part-time studies, sets graduates up for long-term professional success.