Master in
Diploma and Master in Advanced European Studies
Fondazione Collegio Europeo di Parma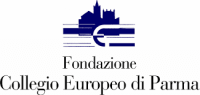 Introduction
Diploma and Master in Advanced EuropeanStudies
Your World-Class Career Starts in Parma
European College of Parma Foundation
The European College of Parma Foundation is a post-graduate education institute that has been active for over 30 years in the field of Advanced European Studies.
Course Objectives
The Diploma and University Master in Advanced European Studies is meant to be a stepping-stone to increase one's competences in the field of European Union law, economy and policies, so as to give tools for building up an international career.
Its interdisciplinary and multilingual study programme is aimed at providing specialized skills on the structure and functioning of the European Union and its policies.
Career Development
The European College of Parma selects and organizes internships for its graduates within organizations, professional associations, law firms, companies, etc. at national and European levels.
DAES' graduates typically report on successful work experiences and developing careers within institutions, organizations, representation offices, etc. dealing with EU affairs, implementation of policies, EU project management, etc. A significant number of graduates have succeeded in competitions run by the European Personnel Selection Office (EPSO).
Faculty
The Academic Staff includes top officials from European Institutions, university professors, as well as experts in European and international affairs and policies. Such a dynamic and international faculty give the programme a practical, learning-by-doing approach, where professors give the students their hands-on experience.
About us
Curriculum
Structure
The course covers one academic year, with full-time attendance. It includes not only lectures and Lectiones Magistrales, but also study visits to European institutions, leading companies, and organizations in the private sector, as well as debates, workshops, and group activities. Courses and academic activities are carried out in three languages: English, French and Italian, with English prevailing as working language.
Scholarships and Funding
Scholarships
A partial scholarship programme is usually available. Relevant information is available on the website. Please enquire further.