About the Chaplin School
Schedule a meeting directly with our admission counselor here: https://calendly.com/fiudanett/keystone
Florida International University's Chaplin School of Hospitality & Tourism Management is a Top 10 hospitality school among U.S. Public Universities and ranked 35th in the world. More than 2,000 undergraduate and graduate students from across the nation and around the globe choose FIU for its outstanding reputation, advantageous campus locations in Miami, expert faculty, rich curriculum and real career opportunities in the international hotel, foodservice, beverage management, travel, tourism, revenue management, entertainment, and mega and large scale event industries. The program graduates more undergraduate black and Hispanic students than any other school. In August 2006, FIU unveiled the first U.S. school of hospitality and tourism in Tianjin, China. The Marriott Tianjin China Program, ranked #1 in China, is FIU's largest international program, with a capacity for up to 1,000 students. For more information about Florida International University's Chaplin School of Hospitality & Tourism Management, visit http://hospitality.fiu.edu.
Why Chaplin?
Scholarship Support
The Chaplin School awards $2 million in scholarships to students annually, with more scholarship opportunities from FIU. List of all current scholarship offerings can be found on the FIU Scholarships Website: https://fiu.academicworks.com/
Faculty Active in the Industry
Chaplin faculty members combine strong academic credentials with excellent teaching skills and extensive executive-level industry experience to inspire students to become leaders in hospitality and tourism.
Dedicated Career Services
Students and alumni both benefit from an in-house career center to help make the connection between academic experience and a professional career. Services include career coaching and mentoring, resume workshops, mock interviews, professional development events, on-campus and virtual career fairs, and industry connections.
Miami: A Living Laboratory
Located at the gateway of Latin America and the Caribbean, Miami is one of the global epicenters of hospitality and tourism. Miami provides Chaplin students unmatched access to global and local resources and opportunities.
Experiential Learning
The Food Network & Cooking Channel South Beach Wine & Food Festival presented by Capital One is a national, star-studded, five-day destination event showcasing the talents of the world's most renowned wine and spirits producers, chefs and culinary personalities. There are over 100+ events, with about 65K attendees, and 450+ chefs, winemakers, spirit products & lifestyle personalities that participate in the festival. The festival offers FIU students a unique volunteer opportunity where students are able to gain experience in management, logistics, sponsorship, restaurants, culinary, and beverage management while obtaining scholarships for completed hours. All proceeds from the Festival benefit the students of the Florida International University Chaplin School of Hospitality & Tourism Management. To date, SOBEWFF® has raised more than $30 million for the School. In October 2019, BizBash named the Festival the #1 Food & Restaurant Industry event in the United States for the seventh year in a row.
South Beach Wine and Food Festival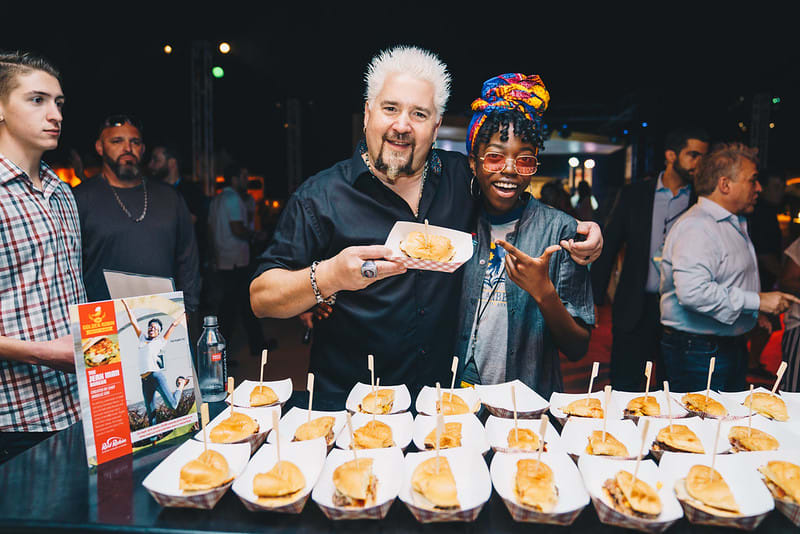 North Miami Brewfest
State-of-the-Art Facilities
Technology is at the center of facilities at the Chaplin School. Classrooms are outfitted with state-of-the-art equipment that enable faculty to reach students in meaningful ways whether they are a few feet from the lectern or on the other side of the world. With an expansion philosophy that inspires student innovation, the Chaplin School has grown rapidly within the past decade to provide students with relevant skills and knowledge to achieve success.
Food Demonstration Lab: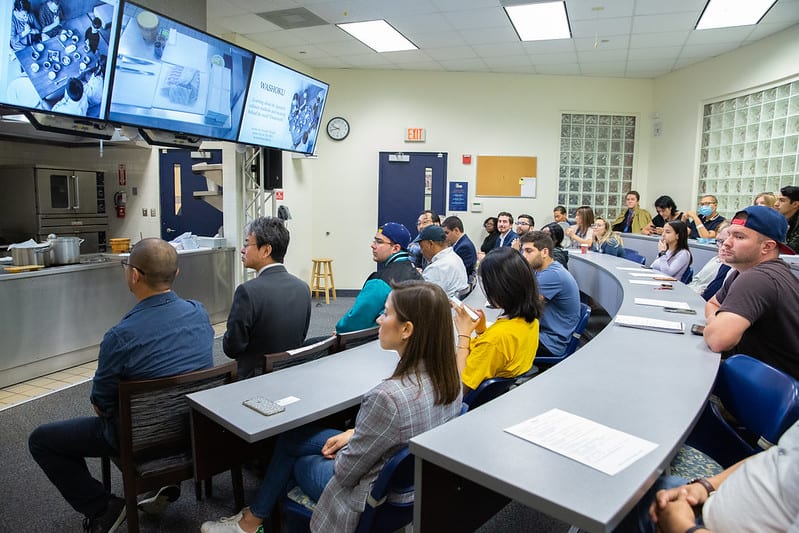 Wine Spectator Restaurant Lab: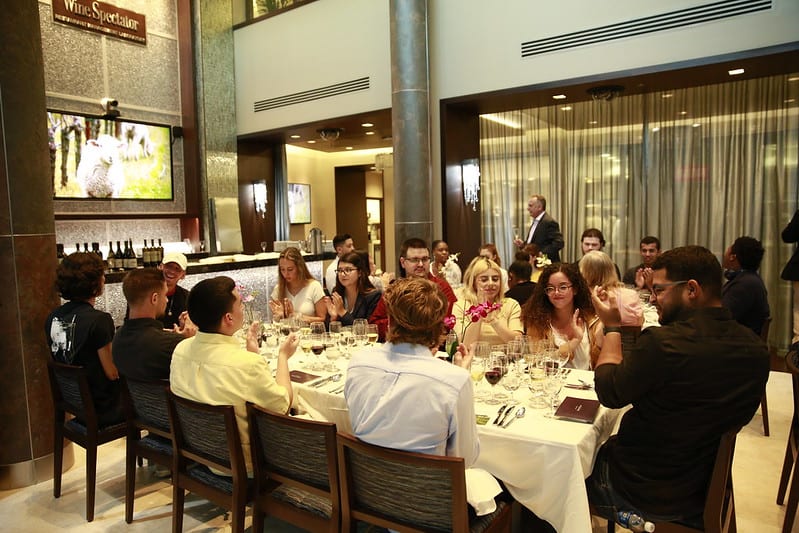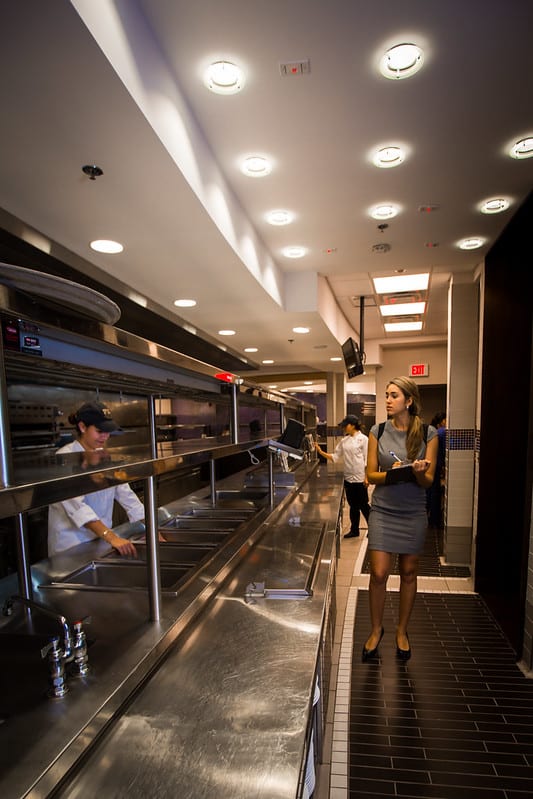 Bacardi Center of Excellence: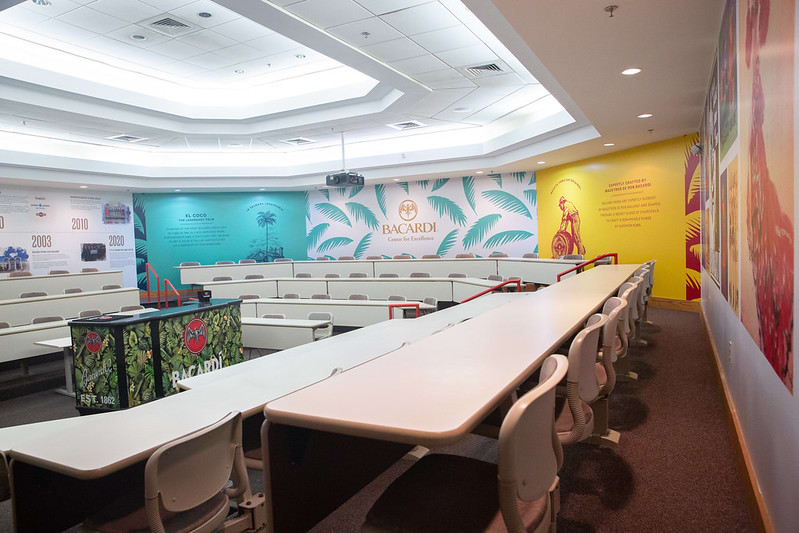 Diverse Student Body
Students at the Chaplin School come from over 70 countries and benefit from a solid academic environment that is both rich in culture and a global perspective.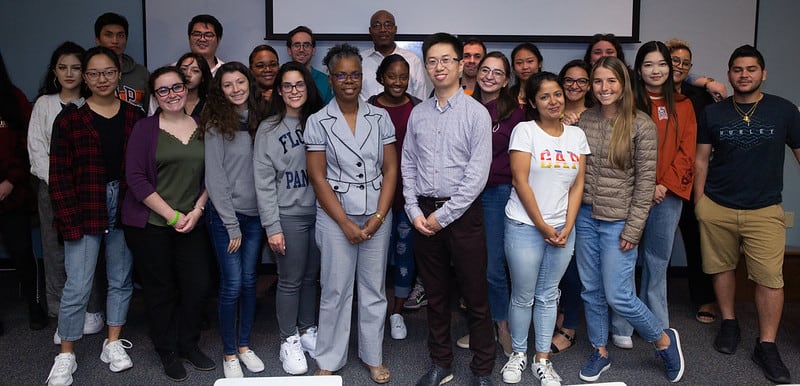 Accreditation
FIU and the Chaplin School of Hospitality & Tourism Management have been accredited by the following:
Commission on Colleges of the Southern Association of Colleges and Schools (SACS)
Accreditation Commission for Programs in Hospitality Administration (ACPHA)