It All Started With 37 Cents
Florida Tech was founded in 1958 as "Brevard Engineering College." It all started as an idea in the mind of Jerome P. Keuper, a visionary physicist working at Cape Canaveral.
As university lore would have it, Keuper expressed his desire to create a scientific and technological university to a friend over drinks at a local pub. Overhearing the conversation, a fellow patron pushed 37 cents in change across the bar and said, "There's your first donation, Jerry. Now, go and build that college."
So, Keuper did. And what started with 37 cents as a night school for the early "missilemen" of the U.S. space program is now a comprehensive national research university recognized worldwide for excellence in preparing students for careers of the future.
Core Values
Research for the Benefit of All Humankind
Education for a Lifetime of Success
Global Citizenship for a Better World
Mission Statement
Florida Institute of Technology's mission is to provide high-quality education to a culturally diverse student body in order to prepare students for entering the global workforce, seeking higher-education opportunities, and serving within their communities. The university also seeks to expand knowledge through basic and applied research and to serve the diverse economic, cultural, and societal needs of our local, state, national and international constituencies.
In support of this mission, we are committed to:
Promoting student development by fostering and sustaining a productive institutional culture of assessment that leads to the continuous improvement of academic and administrative programs
Developing an organizational culture that values and encourages intellectual curiosity, a sense of belonging and shared purpose among faculty, students, and staff, and the pursuit of excellence in all endeavors
Recruiting and developing excellent faculty to become leaders in their respective fields and internationally recognized scholars
Achieving recognition as an effective, innovative, technology-focused educational and research institution
Recruiting and retaining an excellent, highly select, and culturally diverse student body
Continually improving the quality of campus life for all members of the university community
Providing personal and career growth opportunities for both traditional and nontraditional students and members of the faculty and staff
Securing and maintaining professional accreditation for all appropriate programs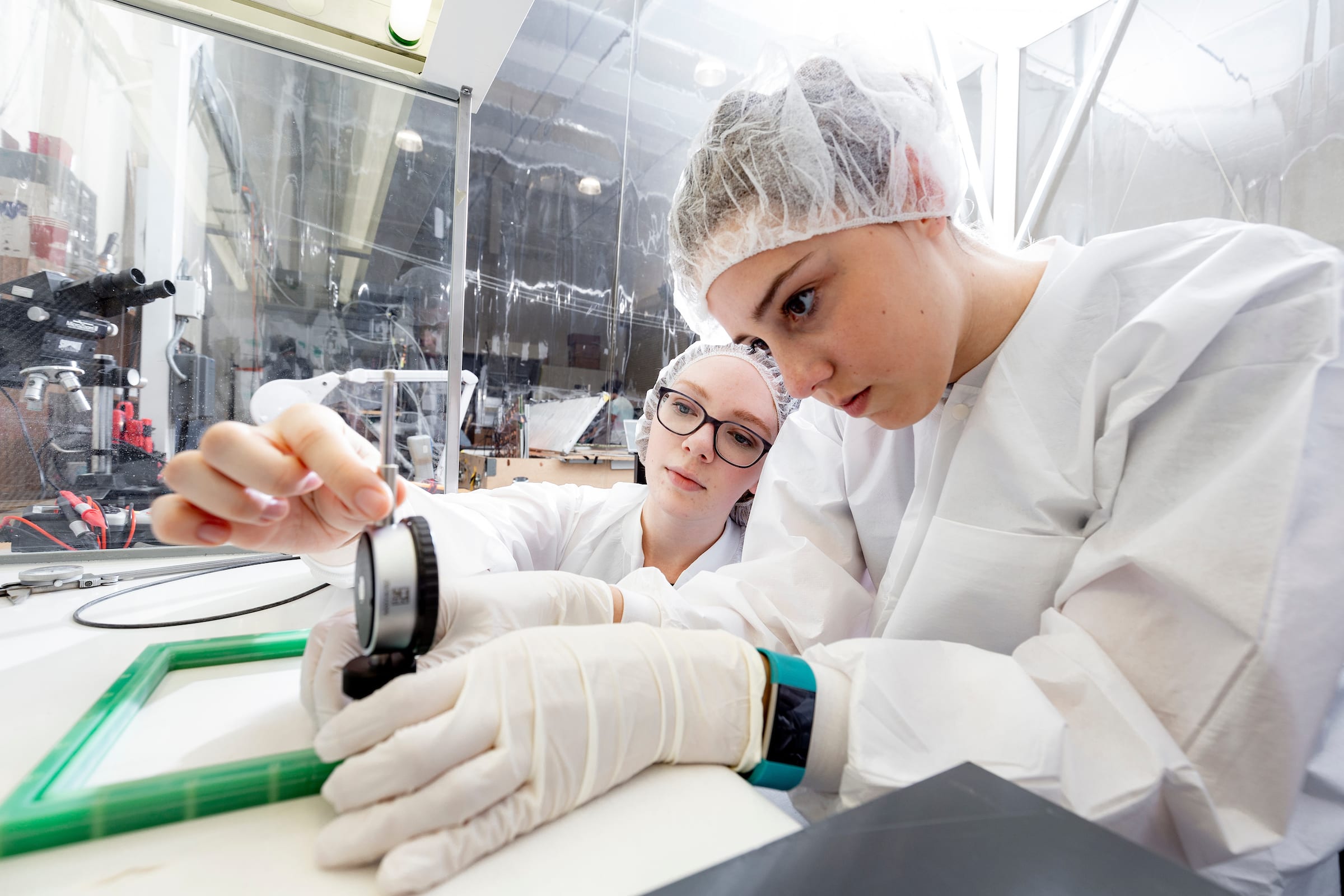 We Are Florida Tech
What we are is a private, coeducational, residential, research-intensive, doctoral-granting university located in Melbourne on Florida's sunny "Space Coast." But who we are is so much more. We are a community of researchers, scholars, and learners hailing from all around the world. We are engineers, aviators, innovators, leaders, educators, athletes, and astronauts. We have the brains of rocket scientists and the hearts of Panthers. We are Florida Tech.
We Are Relentless
Florida Tech is a university of leaders and learners—a diverse community of students, staff, faculty, and alumni who are united in the relentless pursuit of greatness.
We Are International
Students from more than 90 countries worldwide choose to live and learn at Florida Tech, making us a truly global university. When we say #YouAreWelcomeHere, we mean it.
We Create The Future
One of the primary tenets of Florida Tech's mission is advancing science and technology for the benefit of Earth and all of its inhabitants. So, that's what we do.
We Have Panther Pride
You may feel it the first time you visit the campus, the day you graduate, or at some point in between. But when you do, you'll see that Panther Pride is more than school spirit. It's a family.
We Make Connections
Florida Tech is proud to be part of the Brevard County community and welcomes its neighbors to explore the many personal, professional, corporate, and cultural opportunities we have to offer.
We Are STEM
There's a reason Florida Tech is known as Florida's STEM University™. To put it simply: Science, Technology, Engineering, and Math are in our DNA. This makes STEM a driving force behind who we are, what we do, and why we exist.