MSc in
Master in Clinical and Mental Health Psychology
Fidelitas University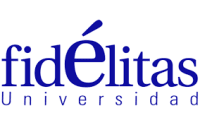 Scholarships
Explore scholarship opportunities to help fund your studies
Introduction
The Clinical Psychology of Mental Health constitutes a field of specialization of Psychology, which follows the new paradigms of Public Health, with attention at three levels:
The Psychodiagnostic Evaluation: The clinical evaluation and the psychotherapeutic treatment of the different Italian groups are addressed.
The Therapeutic level: Delves into the study of Individual, group, family, and couple Psychotherapy, as well as traumatic processes (crisis intervention).
Community-based Rehabilitation: Studies psychosocial rehabilitation, health services, and interdisciplinary teams that intervene in these processes.
This orientation favors the prevention of the disease, which is less onerous, affects the third level of care, reducing sequelae and major disabilities and contributes to improving the mental health of the Costa Rican population.