MA in
Master in Business - Innovation & Management in Tourism
Fachhochschule Salzburg University of Applied Sciences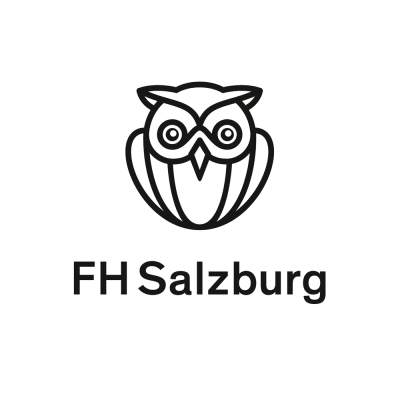 ---
Campus location
Salzburg, Austria
Tuition fees
EUR 363 / per semester **
Application deadline
Request info *
Earliest start date
Sep 2023
* Please find our application deadlines on our website: www.fh-salzburg.ac.at
** up to double amount for non-EU countries. + €21.20 student union fee per semester
Introduction
Tourism is increasingly about how travelers experience places. To react to this changing nature of tourism, the master program "Innovation & Management in Tourism" equips you with the skills you need to become a highly qualified manager in the international tourism sector. Learn how to identify new trends, meet new traveler demands and become an active contributor to tomorrow's tourism trade.
| | | |
| --- | --- | --- |
| Degree awarded: Master of Arts in Business (MA) | Length of study: 4 semesters (2 years) | Study mode: part-time. Monday & Tuesday lectures from 8am-6pm, Wednesday from 8am-1pm |
| Study places per year: 34 | Location: Campus Urstein | Language: English |
| Tuition: tuition fee at least € 363,- per semester (up to double the amount for non-EU countries) + € 21.20 student union fee per semester | Preparation course fee: for preparation courses organized by the University of Salzburg at least € 50,- per course | |
Why study Innovation & Management in Tourism at Salzburg University of Applied Sciences?
The master's program at Salzburg University of Applied Sciences addresses the increased expectations of guests in the ever-changing tourism sector. The international, management-based program familiarises you with new travel trends and equips you with the necessary skills to become a leader in global tourism.
In addition to specialized knowledge in Experience Design, the curriculum also addresses topics such as product development, storytelling, e-tourism, entrepreneurship, and other key aspects of the travel sector. To cover a comprehensive range of relevant topics, the master program is based on the following general foci:
Innovation
Corporate Communication
Applied Research
Practical relevance
Diversity
Curriculum
Modules and special competencies
To address the most relevant trends and topics of the international tourism trade, the "Innovation & Management in Tourism" master program is based on three key areas:
Experience Design

psychological & sociological phenomena in tourism
experience design theory, case studies & projects
storytelling
attraction management

eTourism

global impact of new media
social networks & mobile applications
economic & social consequences
eTourism fundamentals, theories & research projects

Entrepreneurship

human resource management & leadership
business development & business planning
change management
business ethics
The experience economy is continuously growing – also in the field of tourism. The expectations of guests have increased and the industry needs to meet these new demands. With our tailor-made Master's program, we prepare you for these new challenges! In this international Master's program, you gain specialized knowledge in the field of Experience Design. This includes different perspectives and methods of product development, service design, co-creation, and storytelling. The second program focus is on eTourism – an understanding of the impact of digital technologies on tourism as well as the application of social and mobile applications by tourism organizations and consumers. Furthermore, there is an emphasis on entrepreneurship, business ethics, sustainability, and social skills.
General Focus:
Innovation:
Product Development Processes, Innovation of Services and Experiences, Current Trends in Tourism
Corporate Communication:
Creation of Communication Concepts, Corporate Case Studies, Brand Management, Leadership and Communication
Applied Research:
Tourism Research, eTourism Lab, Portfolio of Expertise, Case Studies
Practical relevance:
Renowned Experts and Managers, Hands-on Experiences, Projects and Master Theses with Industry Partners
Diversity:
Working in an International Environment, Getting to know Hybrid Cultures, Impacts of Globalisation, Managing across Borders and Cultures
Study abroad
Broaden your mind and use your opportunity to study abroad at one of our numerous partner universities all over the world. A stay abroad enhances your intercultural competencies and your foreign language skills.
Career Opportunities
Career prospects
Graduates of the master program "Innovation & Management in Tourism" enjoy excellent career prospects. Your comprehensive academic and professional education trains you for managerial positions international tourism industry.