Master in
Master in Accounting and Audit
University of Luxembourg, Faculty of Law, Economics and Finance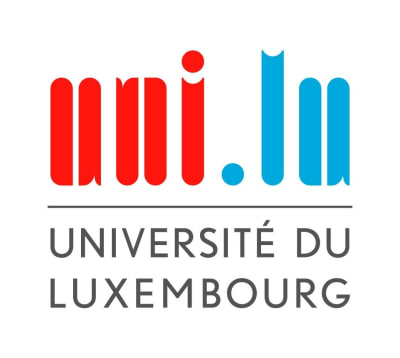 Key Information
---
Campus location
Luxembourg City, Luxembourg
Tuition fees
EUR 1,600 / per semester *
Application deadline
Request info
Earliest start date
18 Sep 2023
* per semester
Introduction
About
The academic Master program in Accounting and Audit has been developed in partnership with leading academics and practitioners. The program offers scientifically based in-depth knowledge of all specialist areas that are relevant to the field of accounting and auditing, without neglecting the practical relevance of the teaching content or the preparation of candidates for the job market. Students completing the degree course acquire the expertise to solve practical problems on a scientifically sound basis.
To become a statutory auditor in the European Union and a réviseur d'entreprises in Luxembourg candidates attain university entrance and achieve theoretical knowledge of subjects relevant to statutory audit and the ability to apply such knowledge in practice. Candidates aiming to obtain the professional qualification of réviseur d'entreprises will comprehensively have completed the theoretical stage of their training on a high academic level when they graduate.
This master program has been accredited by FIBAA, an internationally-recognized agency for quality assurance and quality development in higher education, in November 2015 for a period of five years.
General Information
Auditors play a role in society as a whole. Therefore, a responsible approach in this profession is of great importance. The Master's foundations for working responsibly are already laid as part of the degree course.
The teaching provided must offer a balance of theoretical, research and practical aspects in training auditors. Stringent requirements in terms of the comprehensive development of the required social skills are paramount and knowledge must be conveyed in the core specialist subjects of accounting and auditing as well as the supplementary specialist subjects (law, IT and computer systems, business studies and economics, corporate finance, mathematics, and statistics) with the following structure:
Basic knowledge: students know basic definitions and can express the prevailing opinion.
Comprehension: students are able to order their knowledge and present it systematically as well as recognize problems.
Application: students are able to apply the knowledge they have gained and prepare their own calculations and interpretation. They are able to assess individual cases appropriately and evaluate the findings.
Analysis: students are able to recognize complex problems and analyze these on the basis of the experience they have gained.
Synthesis: students are able to intervene in processes with corrective measures, develop new procedures and propose improvements. This also includes the ability to present their own performance adequately and develop it towards finding a solution.
Evaluation: students are able to make a judgment, contemplate comparisons and draw accurate conclusions. They are also able to make forecasts and justify their statements.
Contemporary teaching and learning arrangements are applied: The course does not, therefore, stop at pure knowledge transfer but promotes independent problem solving, reflection, evaluation, analysis and the synthesis of specialist areas.
Individual and high-quality support of students by lecturers is very important on this course. This is partly ensured by the low intake number of only 25 students per batch.
The faculty is composed of:
Academics from the University of Luxembourg, in particular from the Faculty of Law, Economics and Finance, and from abroad.
Professionals from Luxembourg and abroad (accountants, auditors, lawyers, etc.)
Why study Accounting and Audit at the University of Luxembourg?
The low intake number of only 25 students per batch enables students to participate in discussions. Courses do not, therefore, stop at pure knowledge transfer but promote independent problem-solving reflection, and evaluation. In addition, it guarantees excellent support from the academic director and the administration.
The business environment of the program is unique. Luxembourg plays a sophisticated key role in the world financial system: the country's fund administration sector is the second largest worldwide, the private banking sector is the largest in Eurozone, and is ranked sixth in the world. This provides students with a wide range of excellent opportunities to apply their gained academic knowledge directly into practice.
The program offers an exquisite combination of research-based seminars and courses held by experienced professionals coming directly from the business and financial sector: in 2012 and 2013 leading managers from Deloitte and Ernst & Young provide students with insights from today's business challenges. In the Accounting and Audit degree course at the University of Luxembourg, scientific and applied training do not, therefore, conflict but complement each other.
Both the content and the composition possess a strong international orientation: Academics come from top universities located in the U.S. Germany, France, and other European Countries. Students who started in 2012 come from Luxembourg, Italy, Sweden, Greece e.g.
Curriculum
Program
Semester 1 & 2
During the first two semesters, students acquire basic knowledge, comprehension and application skills in accounting and auditing. These are the core specialist subjects. Students are expected to transfer the knowledge acquired in accounting and auditing and their method expertise in the form of dissertations (e.g., seminar projects). These need to be completed regularly throughout the entire duration of the course.
Additionally, basic knowledge, comprehension, and application skills are conveyed in the first two semesters of the studies regarding the supplementary specialist subjects. These are mathematics, statistics, corporate finance, and law.
Semester 3 & 4
During the semesters 3 and 4, specialist and detailed knowledge in the core specialist areas of accounting and auditing is conveyed and analysis, synthesis, and evaluation are promoted. Courses are offered in the supplementary specialist subjects of IT and computer systems, business studies and economics. The culmination and conclusion of this stage of the studies is the Master thesis.
Career Opportunities
Career opportunities
This Master's program offers advantages in terms of subsequently starting a professional or academic career, mainly because many relevant companies and important organizations are based in Luxembourg. Leading international accounting, auditing and tax firms maintain key branches in Luxembourg.
The Master in Accounting and Audit offers graduates direct opportunities for an international research career.
Graduates will be qualified for careers in various sectors:
Accounting firms
Tax advisers
Consultancy companies
Industrial companies
Banks and insurance companies in the field of external/internal accounting and/or the financial management of the relevant company
European Court of Auditors
National courts of auditors
Financial administration
Academia