Join a thriving community of talent and visionary companies. Together we will pioneer work-based learning for the digital economy.
Our approach and methodology are rooted in a core activity - the full-stack education program. We offer interactive and experiential learning experiences.
We do not use a traditional classroom approach. No exams, no lectures, no teachers. Instead, we focus on getting you the domain (technical) and leadership skills that are on-demand in the job market, help you build a portfolio through practical assignments and projects, and connect you with facilitators and mentors with direct experience in the field.
Here's how we are innovating the learning experience:
Pathways beyond Programs
Prepare for a bright tech future. Choose one of our sought-after career pathways.
Campus Anywhere
The ultimate in flexibility – learn where you are with our digital and experiential learning platform.
Learning for the Whole Person
Master tech skills, improve people and leadership skills, enjoy teamwork and relationship building.
Our Talent Pathways
Learn as you practice and earn a work-based university degree. Join our Talent Accelerator to facilitate your entry into the Dutch and European job market.
In a Nutshell
Our unique learning methodology enables you to earn your degree while you practice skills through:
Weekly Action Learning Groups
Work-Based Projects and Assignments
Bimonthly, University-Wide Town Halls
Is the ELU Learning Experience Right for You?
Will I have to go to a campus?
No, our online platform and part-time workshops/action learning groups/mentoring let you work while you study.
One of the things I really want in my education is someone who knows their stuff and will work with me.
ELU is about social learning where you will have the opportunity to join a community of learners, mentors, and facilitators, through workshops, mentoring and action learning groups.
I'm not an academic - I'm more hands-on. Is this school right for me?
Our emphasis on project-based learning makes it easy and accessible for people whose strength is in practical learning.
Amsterdam as a Hub
Amsterdam is one of the top 3 fastest-growing economic regions in Europe. As a partner of the Amsterdam Economic Board and founding member of TechConnect, we are committed to bringing global tech talent to the Amsterdam region.
Accreditation
International Accreditation
European Leadership University (ELU) is internationally accredited by the Accreditation Service for International Schools, Colleges & Universities (ASIC). In addition to the international accreditation, European Leadership University (ELU) received its educational license in 2015 with the official decree and approval by the Ministry of Education and Culture in the Turkish Republic of Northern Cyprus. We have received Institutional accreditation in 2016 and achieved full program accreditation in 2017 by the Higher Education Planning, Evaluation, Accreditation and Coordination Council, Nicosia which is a member of The European Association for Quality Assurance in Higher Education (ENQA), the umbrella organization for recognized government accreditation agencies in the European Higher Education Area (EHEA).
As a fully recognized European university:
Our degrees are awarded by European Leadership University out of its principal place of establishment in Famagusta, Northern Cyprus
The awarded degree is not a local Dutch degree based on the Dutch Higher Education and Scientific Research Act (WHW)
The degrees are recognized and accredited by the Ministry of Culture and Education and the Higher Education Planning, Evaluation, Accreditation and Coordination Council in Nicosia, Northern Cyprus, and the Accreditation Service for International Schools, Colleges & Universities (ASIC).
ASIC Internationally Accredited Institution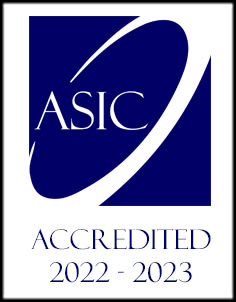 European Leadership University (ELU) has been accredited by the Accreditation Service for International Schools, Colleges & Universities (ASIC), making it the first international accreditation for the institution.
ASIC is an independent quality assurance body based in the UK, specializing in assessing the quality of educational providers around the globe. It operates in more than 60 countries and works with governments and institutions to enhance education quality. They have strict criteria in place to evaluate educational institutional systems worldwide.
CRKBO Registered Institution In Netherlands
ELU is officially recognized and registered at CRKBO (Centraal Register Kort Beroepsonderwijs). The CRKBO (Dutch "Centraal register Kort Beroepsonderwijs") is the Central Register for Short Vocational Education.
Admittance into this register is exclusive to educational institutions that operate within the quality code and regulations set forth by the Dutch government for tax legislation and within the European UnionVguidelines for quality vocational education.
Registration only occurs after successfully passing an audit by an independent body designated by the Dutch government (the CPION- Centrum Post-Initieel Onderwijs, or Center for Post-Initial Education).
Recognized And Listed In NARCIS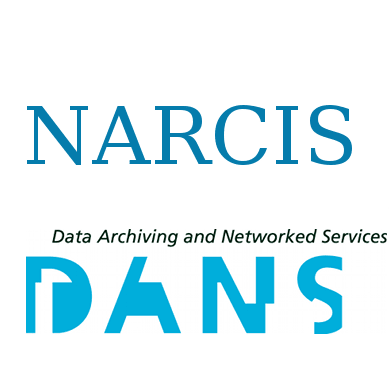 European Leadership University (ELU) proudly announced that it Is recognized as an EU Research Institution with Research Sponsorship Status according to Directive (EU) 2016/801 and also is listed in the National Academic Research and Collaborations Information System (NARCIS). NARCIS is a leading online portal database of Dutch scientific research data and publications. It indexes extensive data sets and publications, including a large part of open-access work.