The EUROAULA University College is an institution founded in the year 1987 and specialized in tourism training. Since 1997, EUROAULA is affiliated with the University of Girona, offering the Degree in Tourism, the Double Degree in Tourism and Internacional Hospitality and Tourism Management, as well as Masters and Postgraduate degrees. Therefore, those university studies are entirely official and recognized.
Likewise, Euroaula is a centre recognized by the Department d´Ensenyament of the Generalitat of Catalonia, for teaching Higher Studies of Vocational Training with officially approved certification DOGC ENS/2116/2002/ of 8th July.
We are an educational institution specialized in tourism with pedagogical innovation vocation. In EUROAULA, we train the future professionals of the tourism sector with the use of theoretical knowledge and the study of real cases.
Our ample teaching experience accredits us as leaders in vocational training, placing at the disposal of our students the tools necessary to acquire the knowledge they need for their training and personal development, preparing them for a job market that is competitive and in constant transformation.
In addition, we are part of the Association Européenne des Escoles d'Hôtellerie et de Tourisme, an International Organization that aims to promote the European Hotels and Tourism Schools.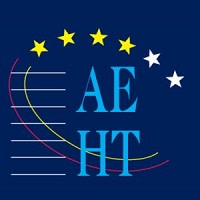 UNE-EN ISO 9001 is the international standard that specifies the requirements for a management system training quality in the University School of Tourism Euroaula. The main objective is the constant improvement in the quality of our syllabus and our training programs.
Therefore, our educational programs have been certified since 2007, and Euroaula overcomes year by year the review with success, carried out by Bureau Veritas.