Master in
Master's Degree in People Management and Organizational Development [MDPO]
ESIC Business & Marketing School
Introduction
Differential factors
High-quality training combined with the great rigor and requirement of a university program.
Possibility of expanding studies towards the achievement of the doctorate.
Rigorously selected faculty that combines academic excellence and professional experience.
Official version of the program that occupies the first positions in the ranking of the HR sector of the newspaper El Mundo.
Employability Ratio
6 months after completing the program: 93%
One year after completing the program: 95%
Data of former students of the program
Functional areas that our students occupy
55% Human Resources Development
25% Recruitment and selection
13% Training and development
7% HR Consulting
Geographical areas where they work
87% Spain
3% Rest of Europe
10% LATAM
Methodology
The methodology of the program is focused on student learning through the combination of an adequate individual effort and the ability and involvement demonstrated in teamwork.
Tutors, mentors and teachers, facilitate the process of understanding and applying knowledge and transmitting skills.
Virtuous circle of action-feedback-analysis-action in the participants of our program.
Development of critical thinking, promotion of independent learning (Student Centered Learning).
Sessions oriented to decision making.
Individual requirement in evaluations, cases, exercises, etc.
Team presentation of company cases.
Preparation, presentation and defense in groups of a final tutored project.
Methodological Criteria
Theoretical component
Practical component
Works and cases
Final project
Individual evaluations
Group evaluations
Academic structure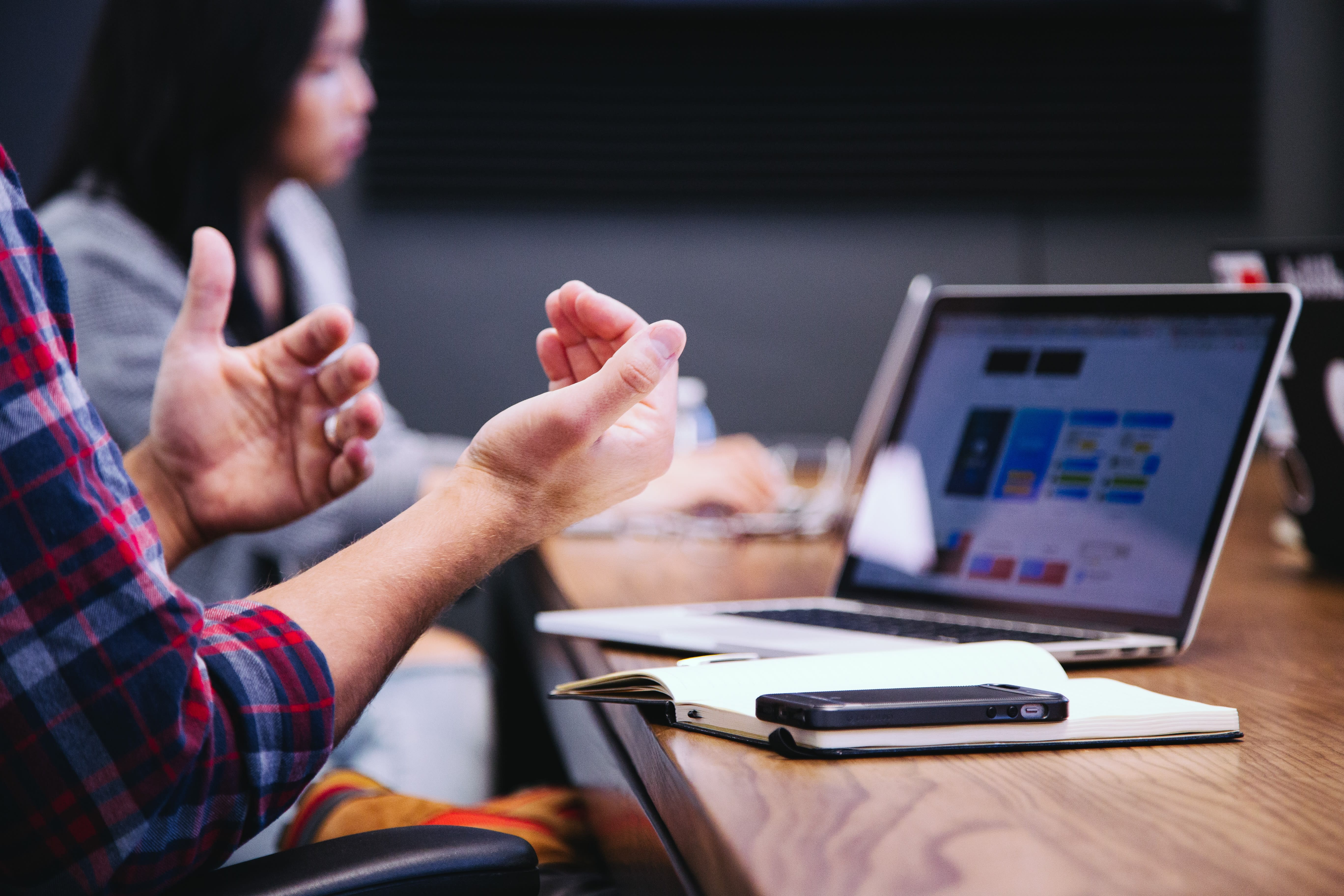 The Master in People Management and Organizational Development is currently one of the most complete programs in the training of expert professionals in Human Resources Management. A rigorous program, with long experience, that emphasizes people as strategic assets of companies and future human resources managers as indisputable leaders in this process.
This master is an official program taught together with the Rey Juan Carlos University, based on a methodology that incorporates state-of-the-art pedagogical elements, along with high-performance training in People Management and Organizational Development.
It develops the organizational and human resources aspects key to a good business management that guarantees success and competitiveness.
It encourages the management of people as one of the most relevant organizational factors.
Constant update: It includes the current demands of the environment: the speed of change, the growth of the Internet, globalization and the diversity of the workforce, adaptation to legislation, as well as the evolution of work and work-life balance.
Core modules
Strategic vision (business)
Environment and company
Strategy
CSR
Planification and control
Organizational design and behavior
Seminar: research techniques
HR technology and tools
Human Resources Department
Training of human resources
Career management
Compensation systems
OutDooor Training
Legal aspects of labor relations. Beginning
Individual labor relations
Collective labor relations
Prevention of occupational hazards
Salary incentives
Skills for managing people
Integrating high performance teams
Skills interacting with other people
Personal skills
Professional skills
Culture and organizational change
Cross sessions
Research techniques seminar
Internships in companies
Seminars and conferences on relevant and topical issues in people management
TFM
Rankings
# 27 ESIC among the 27 best International Business Schools in MBA teaching - Bloomberg Business
TOP - ESIC in the top 250 of the best MBA Business Schools in the world - QS
TOP - ESIC in the world top of university centers and business schools - U-Multirank