MSc in
MSc in Energy Management
ESCP Business School - London Campus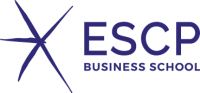 Introduction
Get the 360-degree view of the energy business for a successful energy management career
Study Oil & Gas Business, Renewables & Electricity, Sustainability & Geopolitics, Commodity Trading, Energy Risk Management, Energy Policy, and more!
Specialise in Finance and Investment, or Project Management & Consultancy
State-of-the-art trading simulation experience with oil & gas trading experts
Hands-on teaching approach including a 12-week Company Consultancy Project, a minimum 4-months-long Internship/direct employment and various skill-building workshops
Professional network exposure via our Energy Management Centre (EMC)
Highlights
9 months of on-campus, full-time studies (London & Paris) plus 9 months of professional development, starting each September
Taught in fully English with optional French language classes
Accredited by the French Ministry as Grade de Master Visa Bac+5 (120 ECTS)
Accredited by the Global Association of Risk Professionals, as an ERP Academic Partner (Since 2017)
Accredited by the Energy Institute a leading chartered professional body for the global energy sector, for the purposes of fully meeting the requirements for MEI (Since 2020).
ESCP Quick Facts
The World's 1st Business School (est. 1819)
6 ESCP European campuses in Berlin, London, Madrid, Paris, Turin, and Warsaw
Multi-accredited: AACSB, EQUIS, EFMD MBA, EFMD EMBA, 5 European Higher Ed standards
A full portfolio: Bachelor, Masters, MBAs, PhDs and Executive Education
Over 170 research-active professors representing over 33 nationalities
Over 140 academic alliances in Europe and the World in 47 countries
A comprehensive portfolio of 46 programmes: Bachelor, MiM, 27 Specialised Masters, MBA, 2 PhDs, 12 Executive Masters, EMBA, Global EPhD, as well as a custom and open programme offer
8,000 students in degree programmes representing 122 nationalities
5,000 Professional-level participants
68,000 active alumni in over 150 countries in the world
Ideal Students
Based on September 2020 intake:
30 participants
18 nationalities
Average age: 26 (ranging 22-34)
Average work experience: 3 years (ranging 1-9)
75% Male | 25% Female
Academic Background:
Management/Business/Finance: 37%
Engineering/Sciences/Technology: 33%
Economics/Political Sciences: 20%
Other: 10%
Curriculum
Hands-On Approach with Real-Life Projects
8-to-12-week Company Consultancy Project
Practical seminars, guest talks and workshops
Energy Trading Challenge
Minimum 4-month Internship or Direct Employment
General Management
Principles of Finance
Corporate & Business Strategy
Operations & Supply Chain Management
Energy Economics
Ethics – Environment, Social and Corporate Governance
Energy Fundamentals
Oil & Gas Business
Renewable Energy
Electricity Markets
Energy Markets & Other Commodities
Energy Policy
Gas & LNG Markets
Managerial Challenges in Energy
Sustainability & Energy
Energy Trading
Project Financing & Evaluation
Energy Risk Management
Entrepreneurship & Innovation
Digitalisation & Energy Transition
Specialisation tracks
TRACK 1: Finance & Investment
Portfolio Management
Asset Management
TRACK 2: Project Management & Consultancy
Operational Risk & Crisis Management
Leading and Transforming Energy Companies
Rankings
Ranked #2 Business School in the UK and #8 Business School in Europe (FT, 2020)
Program Outcome
Understand the energy business environment and its fundamental economic and technological concepts
Develop in-depth knowledge of energy technologies, industries and markets
Become a future energy leader equipped with key skills to manage energy transition and tackle any challenges related to energy business
Gain the ability to develop and implement strategies to address major issues in energy regulation and policy
Strengthen your ability to work in a highly multicultural and international environment
Wondering if this is the right programme for you? Take our 4-minute eligibility and career fit quiz to find out your match!
Career Opportunities
MEM Class of 2020 statistics:
93% were employed within 6 months of graduation
53% were employed before graduation
€46,600 average annual salary worldwide within 6 months
At national and international level: Specialists, Project Managers, Analysts, Consultants, Operators, Brokers.
Graduates have gone on to work in companies such as E.ON, Total, EDF, Engie, Schlumberger, Wood Mackenzie, Schneider Electric, KPMG, Delloite, BNP Paribas, Ernst & Young, Goldman Sachs, Société Générale, JP Morgan, Uniper among others.
Alumni Industry breakdown:
35% Energy
24% Banking & Finance
18% Consulting
5% Government & International Affairs
2% Automotive & Transportation
12% Other
Wondering if this is the right Master for you? Take our 4-minute eligibility and career fit quiz to find out!