MSc in
MSc in International Air Transport and Operations Management
ENAC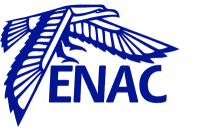 Introduction
The master IATOM is a four-semester international program to meet global aeronautical and aviation industry needs. ENAC and its partners offer four training tracks: Hong Kong University of Science Technology (HKUST), and Sorbonne University Abu Dhabi. Furthermore, we signed agreements with Beihang University in China and Institut Teknologi Bandung in Indonesia for the same. MSc IATOM is designed to emphasize the application of up-to-date engineering and management concepts or methods of the aeronautical and aviation industry. The full-time two-year master IATOM aims at providing technical and management expertise necessary to a future manager in an international company.
Project management is the backbone of the master IATOM concerns.
Four training tracks are offered:
Master Aerospace - IATOM ENAC: it consists of the full 4-semester master program at ENAC in Toulouse
Master Aerospace - IATOM with HKUST-ENAC, BEIHANG, ITB, or Sorbonne AD-ENAC: it consists of a joint master's program with 1st semester performed at our partner universities and 3 last semesters at ENAC, to expose students to international aeronautical environments. For four programs, HKUST-ENAC, BEIHANG-ENAC, ITB-ENAC, and Sorbonne AD-ENAC streams, students attend a second-semester program focusing on Aeronautical Maintenance and Airworthiness engineering mainly.


Prerequisites

This program is open to any applicant with a Bachelor's Degree in aeronautical, aerospace, mechanical engineering, or physics or equivalent.
Scope of this Master's degree
To train high-level executives capable of organizing the operations of air transport system, with a complete command of all its aspects.
Career Opportunities
The Master IATOM provides graduates with in-depth knowledge in aeronautical operations engineering, aeronautical project management, airworthiness, and maintenance to answer to the aviation industry demands in terms of innovative engineers they need to strengthen and develop their businesses. The Master IATOM offers a comprehensive teaching program with a scientific background, aeronautical and aviation engineering, operations, legal, social environment, economy, and project management enabling graduates to get a junior management position in the aeronautical industry, airlines, airports, or civil aviation authorities. Expecting jobs are flight operations engineer, flight safety engineer, aircraft performance engineer, Maintenance manager, airline operations planning, marketing manager, Customer Support Engineer, Project Manager Final Assembly Line of aircraft, etc.