Master in
Advanced Master Airline Management
ENAC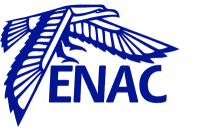 Introduction
Discover the new Advanced Master of ENAC!
The Advanced Master Airline Management is an academic program accredited by the French CGE (Conference des Grandes Ecoles) gathering the skills and experience of ENAC (Ecole Nationale de l'Aviation Civile) and its network of experts to better support managers in airline operations.
Participants requirements
ENAC is approved by the French "Conférence des Grandes Ecoles" to award a one-year French Advanced Master Degree for professional staff with:
Master 2 Degree (MA2) or equivalent
Master 1 Degree (MA1) or equivalent and at least 3 years of professional experience
Program objectives
The purpose of the Advanced Master in "Airline Management" is to fulfill the needs of airlines to train managers or future managers with executive functions in the field of aircraft operations.
The training aims at giving the participants both:
Technical skills in the field of airline operations,
Management skills by developing methodological and organizational proficiencies in several areas close to aircraft operations (safety, maintenance, training, stations).
The courses are organized around 4 themes:
Introduction to airline business
Ensure compliance with safety regulations
Maximize operational efficiency
Understand the general environment of aircraft operations
Program Outcome
At the conclusion of the degree program, participants will be able to:
Apply basic technical knowledge to make better deci¬sions in aircraft operations
Select global strategic approaches for operations
Define the needs for improving the decision-making capabilities in the field of airline operations
Apply critical thinking and research skills through case studies, simulations, and other problem-solving activities
Curriculum
Framework of this Master
The Advanced Masters Course is divided into two parts:
An academic part: 12 weeks of classroom lectures, accompanied and supervised work to meet training objectives
A professional thesis: This 6-month-project is a transition between academic training and professional experience. Participants are allowed to perform their professional thesis in their company.
Program Schedule
Academic phase
The Program is built into 12 Modules. Each module lasts one week.
We schedule one Module every 2 weeks on average.
The global program (12 modules) gives 45 ECTS.
The advanced master pedagogical approach based on two semesters:
First semester: Academic session, provided by ENAC's permanent professors and experts from the aerospace industry bringing current knowledge and experience.
Second semester: Students conduct a master thesis in the aeronautical industry, in France or abroad and supervised by a tutor from the host organization and from ENAC. The master thesis is concluded by the preparation of a report and an oral dissertation in front of a jury.