Master in
Advanced Master Air Transport Management
ENAC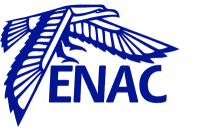 Introduction
Economically and financially speaking, air transport companies are now accustomed to operating in a highly competitive environment demanding great adaptability. The Specialized Master's program in Air Transport Management aims to provide a systemic understanding of all aspects of the air transport sector, including air transport economics, operations, marketing, and financial strategies, human resource management and performance, and main challenges and strategies for the future.
Graduates are equipped with all the essential knowledge required to pursue a career in the sector.
Prerequisites
In general, candidates for admission to a specialized master's degree program must have a 5-year bachelor's degree [Bac + 5] or a 4-year bachelor's degree [Bac + 4] plus 3 years of professional experience. Candidates with a 4-year bachelor's degree and no professional experience may apply, but the number of places available for such candidates is very limited (maximum of 3).
When applying for the Specialized Master's program in Air Transport Management, the following degrees are highly valued:
Degree in business or engineering,
Degree in law, economics or management (two-year Master's degree, one-year advanced or specialized training degree, i.e. DESS, DEA or non-French equivalent).
Particular consideration will be given to candidates who have completed internships in airline companies, airports, travel agencies or aeronautical manufacturing companies.
Career Opportunities
Air transport companies need to fill a large number of specialized positions. However, only large companies (airlines, manufacturers, airports) are capable of recruiting a significant number of legal, financial, and management specialists.
In the case of medium-sized companies, a systemic understanding of the air transport sector is a necessary condition for achieving efficiency. A Specialized Master's degree in Air Transport Management is clearly a significant advantage for sector-specific activities such as the following: air transport marketing and market research, sales representative, network extension management, implementation of new aircraft, development of flight programs, operational research, airport capacity analysis and development, management auditor, ground handling manager, etc.
Curriculum
1st part: Theory (October to March)
15 modules of 1 to 2 weeks each
The role of an airplane within the global transport system
International and European civil aviation law
Air transport economics and management
Air transport security
Sustainable development
2nd part: In-company internship (April to September)
A 6-month internship in a professional environment, either in France or abroad.
Airlines operations
Marketing
Team management
Financial management
Human resources management
Cargo
Passenger and quality service
Ground-handling
Communication and crisis management after an air crash
Airliners strategies
It is supervised by a tutor from the host organization and by a scholarship tutor. The student is required to produce a thesis, which he/she defends before a combined jury.
Executive education on demand
Training modules are available on demand, individually, and within the limits of available places. Contact us for session dates and pricing at [email protected] or consult our online catalog: https://training.enac.fr