MA in
MA in Political Communication
Emerson College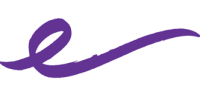 Introduction
Our students are immersed in politics starting day one. During the course of the program, you'll have the opportunity to work with Emerson Polling, one of the nation's most respected polling organizations and recognized by Bloomberg, 538, and others as one of the most accurate and trusted sources in the United States. You will be working with speechwriters, content creators, crisis and event managers who have worked in local races, as well as U.S. presidential and global advocacy campaigns.
Our course structure allows for collaborative work on professional and academic publications including the American Behavioral Scientist, Tripidos, among others. Our immersive experience includes options like the Rediscover Rosarito (Mexico) Public Diplomacy in the summer and intercession, as well as the opportunity for a comparative political experience in Barcelona.
Program highlights include:
No GRE requirements to apply
Full-time and part-time options available
Courses are offered in the evenings to fit your schedule
Gain hands-on experience working with Emerson Polling
Opportunity for an immersive experience in electoral and advocacy campaigns as well as local/global public diplomacy projects in Rosarito, Baja California, Mexico, Barcelona, among others

Alumni
As a graduate of our Political Communication (MA) program, you will become part of a robust alumni network and gain access to the Global Leadership of Emerson Alumni in Political Communication.
Program alumni include:
Susan DelPercio, Political Correspondent, MSNBC, New York
Shawn Donnelley, President, Strategic Giving, Chicago
Jeff Bellows, Vice President of Corporate Citizenship and Public Affairs, Blue Cross Blue Shield
David Calusdian, President, Sharon Merrill, and Associates, Boston
Kevin Mercuri, CEO, Prophet Communications, New York
Patrick Morris, Senior Managing Director, Hagin Investment, New York
Dr. Scott C. Ratzan, Editor, Journal Of Health Communication, Former Vice President of Global Health, Johnson & Johnson
Phil Maggi, Lobbyist, and Lawyer, Connecticut, and DC.
John Diamantakiou, Special Assistant to Sen. Robert Dole
Jeff Kimball, President, United Way
Katie Prisco-Buxbaum: Campaign Manager Andrea Campbell (Boston Mayoral Election) Former Finance Chair for Kamala Harris for President; Former Finance Chair for Ca. Gov. Gavin Newsome
Faculty
Emerson College is committed to high-quality, high-touch education, made possible through our passionate and renowned faculty.
Your Graduate Program Director, Linda Gallant, will serve as your primary faculty advisor, guiding you on course selection to ensure that you will both achieve your learning objectives and satisfy the program requirements. You will also receive program and department news from your program director along with any on- and off-campus opportunities that might be of interest to you.
Scholarships and Funding
Financial Aid
Emerson College is proud to offer students and families financial aid options and resources. For a full list of our financial aid offerings, visit our Financial Aid page.
Scholarships
Upon applying to an Emerson Graduate Program, the Graduate Admission team automatically reviews every accepted student's scholarship eligibility. For more information about scholarships, please visit our Scholarships & Grants page.
Curriculum
Curriculum Requirements
Our 36-credit Political Communication (MA) is incredibly versatile—complete it part-time or full-time, from one to three years. Courses are offered primarily in the evening, allowing working professionals to participate in our program and leaving time for students to participate in internship and networking opportunities.
Core Requirements (24 credits)
Number
Course
Modality
Credits
CC 608
Public Affairs
In-Person
4
CC 609
Political Communication
In-Person
4
CC 645
Research Methods & Practice
In-Person
4
CC 651
Speech Writing, Persuasion, & Propaganda
In-Person
4
CC 652
Emerging Communication Technology
Available Online in Fall Semester Only
4
CC 692
or
CC 699
Capstone
or
Thesis*
In-Person
4
*CC 699 Thesis Option requires 8 credits; a total of the core is increased to 20 credits.
Elective Courses (12-credits)
| | | | |
| --- | --- | --- | --- |
| Number | Course | Modality | Credits |
| CC 623 | Public Diplomacy | Available Online in Fall Semester Only | 4 |
| CC 624 | Campaign Management | Available Online in Fall Semester Only | 4 |
| CC 626 | Crisis Communication | In-Person | 4 |
| CC 636 | Negotiation and Group Process | In-Person | 4 |
| CC 643 | Global Communication | In-Person | 4 |
| CC 604 | Strategic Planning and the Managerial Process | In-Person | 4 |
| CC 621 | Content Development & Strategy | In-Person | 4 |
| CC 628 | Entrepreneurship and Creative Problem Solving | In-Person | 4 |
| CC 632 | Sports as Soft Power | In-Person | 4 |
| CC 633 | Sports, Culture and Society | In-Person | 4 |
| CC 640 | User Experience Design | Available Online in Fall Semester Only | 4 |
| CC 655 | Project Management and Communication | In-Person | 4 |
| CC 690 | Internship in PR | In-Person | 4 |
| CC 695 | Seminar in PR | In-Person | 4 |
| CC 697 | Directed Study | In-Person | 4 |
Career Opportunities
Global Networking Opportunities
Emerson's faculty and alumni span the globe, allowing you exclusive access to our professional networks. Our extensive network connects you to internship and employment opportunities. Our extensive network connects you to internship and employment opportunities.
Students interested in international relations and European politics can study for a term in cities like Sydney, Barcelona, and Lisbon. Additionally, you will have opportunities to present research at national and global conferences as well as publication opportunities.
Our network has provided students with unique career-building opportunities such as:
Strategic communication, political, and advocacy support during the U.S. 2016 election, working with international journalists and the U.S. Embassy in Nepal
Nation-branding seminars in Iceland
Health communication workshops in Australia and New Zealand
Campaign work at the Iowa Caucus, California and New Hampshire primaries, and the Republican and Democratic Conventions
Canadian and Mexican election support
Career Outlook
Our approach to practical learning experiences ensures graduates complete the Political Communication (MA) program with the skills needed to advance their careers.
Careers paths you can pursue post-graduation include:
Campaign managers
Speechwriters
Pollsters
Fundraisers
Event Managers
NGO advocates
Chiefs of Staff
Social Media Content Managers
Public Relations Strategists
Digital Strategy Managers
Public Affairs Managers
English Language Requirements
Certify your English proficiency with the Duolingo English Test! The DET is a convenient, fast, and affordable online English test accepted by over 4,000 universities (like this one) around the world.