MSc in
Master of Science in Unmanned & Autonomous Systems Engineering
Embry-Riddle Aeronautical University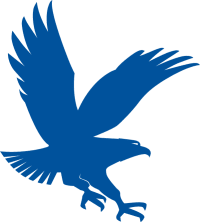 Scholarships
Explore scholarship opportunities to help fund your studies
Introduction
Embry-Riddle has been a pioneering institution in the field of unmanned and robotics education. Now with the Master of Science in Unmanned & Autonomous Systems Engineering, a student's prior engineering education and interest in unmanned flight is the ideal combination to take their career to the next level. Whether students are recent graduates or working professionals, a master's degree in this engineering field will help them transition into new, exciting roles in the burgeoning field of unmanned flight.
According to a study by the Association for Unmanned Vehicle Systems International, more than 100,000 unmanned aerial systems jobs are projected by 2025. Degree holders work in a number of industries including military, government, energy, transportation, telecommunications, and even entertainment.
Students will benefit from small classes and hands-on learning as they proceed through the Unmanned & Autonomous Systems Engineering curriculum.
If so inclined, a student may choose the Unmanned Aircraft Systems area of concentration, building a deep understanding of problems in the field through the development of an operational aircraft and control station. A concentration is not required for this graduate program.
Beyond the aircraft focus, students will study unmanned systems related to automobiles, surface and undersea marine vessels, and spacecraft.
About Unmanned & Autonomous Systems Engineering at the Daytona Beach, FL Campus
Housed in the College of Engineering, the M.S. in Unmanned & Autonomous Systems Engineering is one of the first—and still one of the few—programs to offer the opportunity to study the engineering of unmanned and autonomous systems. The program prepares students to work in an industry developing systems that operate along a spectrum of autonomy, from unmanned aircraft and autonomous cars to robotic surface water and underwater vessels, spacecraft, and industrial robots.
A typical first year will include core classes such as Modern Control Systems and Unmanned and Autonomous Vehicle Systems, plus advisor-approved electives.
This is a 30-credit program, including a 15-credit core and 15 elective credits that may be all course work, course work, and a capstone project is done individually or with a team or a thesis.
Students will have access to the highly specialized labs and facilities within the College of Engineering.
About Unmanned & Autonomous Systems Engineering at the Worldwide & Online Campus
The Master of Science in Unmanned and Autonomous Systems Engineering provides students with an education focused on gaining and applying knowledge necessary for success within the unmanned systems industry. The 30-credit-hour degree program includes rigorous, multidisciplinary coursework designed to provide a flexible, online, graduate-level experience. This program prepares graduates for an emerging industry that designs, develops, and supports systems capable of operating along the spectrum, from remotely controlled to fully autonomous systems.
Gain a competitive edge
Our comprehensive curriculum guides students into a systematic understanding of unmanned and autonomous systems. Through the coursework, students receive a diverse education, including core topics such as:
Addressing the needs and opportunities of the public and commercial (civil) communities through the development and design of unmanned systems and their associated elements (subsystems and components)
Examining and proposing innovative solutions to support evolving needs from the field, including compliance with design and operational requirements, enhancing system performance and adaptability, and integration of current and emerging technologies
Participating in an interactive, inquiry-based learning approach to education, with significant opportunity to explore topics connected to personal goals
Gaining specialized knowledge to support the development, application, and advancement of the unmanned systems technology
Attaining essential experience investigating and addressing design and development challenges within the industry, including integration, spectrum management, system performance, and autonomy
Developing and refining knowledge, skills, and abilities (KSAs) to identify trends, analyze requirements, develop strategies, recommend solutions, recognize opportunities for innovation, and clearly communicate from a rich knowledge and experience base
Learning and applying fundamental skills necessary to establish or advance a successful career in today's competitive and collaborative working environment
The degree culminates with a two-term capstone project in which students develop a technical solution to a critical, real-world challenge.
Master your field while maintaining your career
With our flexible online platform, you can interact with professors and students on your schedule from anywhere in the world. Since the classes can be taken at your convenience, you can adjust your schedule to accommodate any career or family disruptions. No commute, no rigid classroom hours, and no demanding schedule. Embry-Riddle provides an education designed to fit your needs.

English Language Requirements
Certify your English proficiency with the Duolingo English Test! The DET is a convenient, fast, and affordable online English test accepted by over 4,000 universities (like this one) around the world.