MSc in
Master of Science in Cyber Intelligence and Security
Embry-Riddle Aeronautical University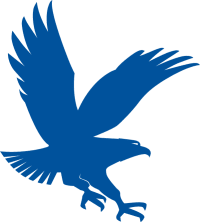 Scholarships
Explore scholarship opportunities to help fund your studies
Introduction
In the wake of increasing computer breaches and trillions of dollars in damage across the United States, the U.S. Bureau of Labor Statistics has projected the need for cybersecurity professionals to increase by 18 percent by 2024. Companies in finance and technology are being joined by retail, manufacturing, utilities, and other critical infrastructure sectors in their search for skilled cyber intelligence and security master's graduates.
Embry-Riddle Aeronautical University brings the Master of Science in Cyber Intelligence and Security degree to the nation's first College of Security and Intelligence. This 30-credit program is designed to provide a solid academic foundation appropriate to the fields of Cyber Threat Hunting, Cyber Intelligence Analysis, Machine Learning applied to Intrusion, and the Internet of Things, as well as more classical Network Security and Information Assurance arenas.
The U.S. government and the Department of Defense continue to invest heavily in growing the nation's cybersecurity workforce. Because of this, our curriculum has been tailored to the recommendations of the National Security Agency and the Department of Homeland Security to make graduates of this program into capable leaders to navigate tomorrow's threats to cyber intelligence and security. As a member of Cyber Watch West, our program will ensure that the quality of the curriculum and teaching materials remain current and are following best practices for rigor and assessment.
Upon completing the degree program, students will have acquired advanced skills placing them at the forefront of cyber intelligence and security. These skills include:
Assessment of enterprise security risks for hardware, software, and policy level systems
Ability to deploy solutions to mitigate, manage, and monitor threats to identified hardware and software systems
Proficiency in at least four major technical areas from the curriculum
Application of knowledge and critical thinking across multiple domains as outlined in the eight industry-standard knowledge areas: Risk management and Governance, Access Control, Security Architecture and Design, Network Security, Business Continuity Planning, Legal and Compliance, Software Development Security, Security Operation
Embry-Riddle Aeronautical University, the College of Security and Intelligence, and the Department of Cyber Intelligence and Security all pursue the utmost standard of security, integrity, and trust so that we can provide our students with the highest quality education and training available anywhere in the world.
About Cyber Intelligence and Security at the Prescott, AZ Campus
Students graduating with a Bachelor of Science in Cyber Intelligence and Security students have been employed in leading companies or government agencies within months of graduation. We are convinced that graduates of the master's program will experience the same level of success.
The Master of Science in Cyber Intelligence and Security degree is housed in the Department of Cyber Intelligence and Security in the College of Security & Intelligence.
The faculty and curriculum are balanced between academic and professional training. Many of our faculty members are scholars with doctoral degrees and active research agendas, while others bring decades of experience as intelligence and security professionals in the government and/or private sector.
Embry-Riddle is a founding member of the Arizona Cyber Threat Response Alliance (ACTRA), a threat intelligence and information sharing and analysis organization that has become a model across the nation.
The Cyber Intelligence and Security advisory board includes industry, government, and academic members. The members will ensure that academic and training programs are created and improved in response to real needs in the ever-changing corporate and public environment.
The Department of Cyber Intelligence and Security has formed important industry relations with Arizona organizations and companies that will guide and support our program. These partners include Arizona Cyber Threat Response Alliance, Arizona Counter Terrorism Intel Center, CyberAwareAZ, and the Prescott Technology Accelerator.
Our position as a member of the Arizona Cyber Pipeline Taskforce has opened the doors to hundreds of opportunities for graduates with regional and national companies. This will allow the students to work closely with potential sponsoring institutions while gaining valuable experience and training.
Requirements and Courses
The Master of Science degree in Cyber Intelligence and Security requires the completion of 30 credits and is designed to produce graduates who are qualified for a variety of career paths in private and public sector organizations. For many professionals currently working in these communities, the Master's degree will be seen as a qualification for promotion in the middle and even upper levels of the organization as subject matter experts or managers of teams encompassing technical and policy decision-making in cybersecurity. The objective of the program is to prepare individuals who:
Have an advanced understanding of the cybersecurity issues facing networks, systems, infrastructure, and emerging connected domains of large and small organizations;
Have a strong working knowledge of those issues that impact U.S. national security, corporate security, and data security;
Are able to take an interdisciplinary and technical approach to solve emerging cybersecurity challenges; and
Contribute to the broader Cyber Intelligence and Security community.
The MSCIS curriculum is divided into three components: Core Courses (9 credits), Thesis or special projects (6 credits), and electives (5 courses or 15 credits). Insofar as the electives are concerned, the student will choose from 11 courses covering both advanced cybersecurity and cyber intelligence topics, each with science, technology, and laboratory components. Students will be strongly encouraged to work with partner organizations in the private and public sectors on relevant topics during their training. Theses and special projects drawn from current academic and industrial subjects will enrich the program. Assuming a typical graduate course load of 9 credits per semester, students will typically complete the 30 credits of required course work, special project, or MS thesis in 18 to 24 months.
Degree Requirements
MSCIS Core
CI 505 Cyber Intelligence and Information Systems Security
CI 510 Advanced Analytical and Research Methodologies
CI 515 System Security and Architecture
Complete one of the following options:
CI 690 Cyber Security Graduate Project
CI 698 Comprehensive Exam
CI 700 Masters Thesis
Select 5 of the following:
CI 525 Advanced Network Technology and Security
CI 535 Intrusion Detection and Prevention
CI 545 Cyber Policy, Legal, Ethics, and Compliance
CI 550 Security Program Management
CI 555 Software Reverse Engineering and Malware Analysis
CI 599 Additional Special Topics
CI 625 Advanced Network Forensics
CI 630 Threat Intelligence
CI 665 Mobile Device Security
CI 670 Systems Programming and Security
CI 680 Virtualization Technologies and Security
CI 699 Additional Special Topics

English Language Requirements
Certify your English proficiency with the Duolingo English Test! The DET is a convenient, fast, and affordable online English test accepted by over 4,000 universities (like this one) around the world.