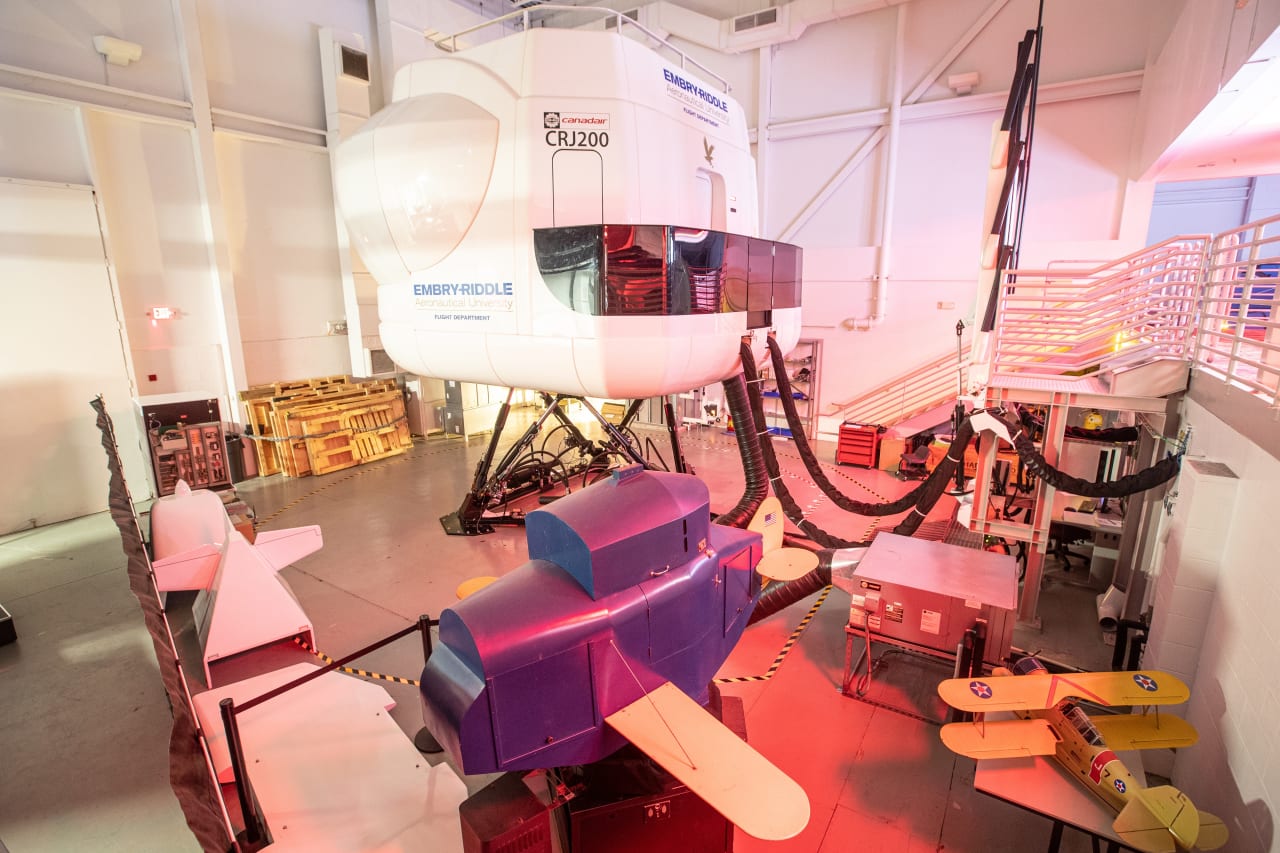 MSc in
Master of Science in Aeronautics
Embry-Riddle Aeronautical University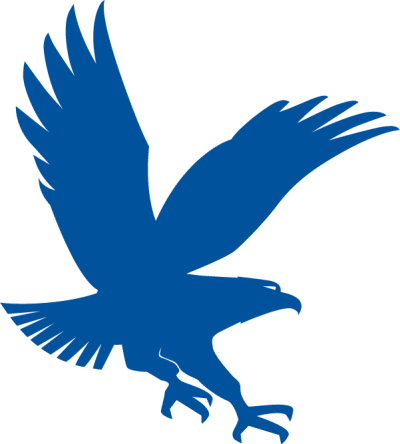 ---
Campus location
Daytona Beach, USA
Study format
Distance Learning, On-Campus
Tuition fees
USD 1,563 / per credit
Application deadline
01 Jun 2023*
Earliest start date
Aug 2023
* international students
Scholarships
Explore scholarship opportunities to help fund your studies
Introduction
Perhaps you work in the aviation or aerospace industry and are looking to advance your knowledge, skills, abilities and opportunities.
Pilot, air traffic controller, meteorologist, aviation educator, safety officer — whatever position you currently hold, a graduate degree in aviation or aeronautics could help take your career to new heights.
Maybe you want to earn that graduate degree immediately upon completion of your undergraduate degree in a related field. Whatever your circumstance, this could be the program to help you excel.
The master's degree in Aviation at the Daytona Beach Campus and the master's degree in Aeronautics at the Worldwide Campus are designed to help aerospace and aviation professionals pursue additional career opportunities.
About Aviation at the Daytona Beach, FL Campus
The Master of Science in Aviation (MSAV) is a multidisciplinary program that enhances your knowledge of behavioral sciences, data analysis, modeling and simulation, project management, systems integration, applied research, statistics, technology and, most importantly, your specialization subject matter.
You have the option to select from one of the following seven specializations:
Air Traffic Management (AT-CTI)
Aviation/ Aerospace Education Technology
Aviation/Aerospace Management
Aviation/Aerospace Operations
Aviation/Aerospace Safety Systems
Space Studies
Unmanned Aerospace Systems
With the Aviation master's degree, you can explore opportunities in airline and airport operations and management, air traffic systems planning, aviation safety, education, industrial safety, NextGen, research, and systems integration. Employers around the world need graduates who are aviation and aerospace subject matter experts and have in-demand skill sets such as project management, systems integration, and applied research experience. You will leave Embry-Riddle ready to meet the needs of government and industry.
Being part of the Embry-Riddle Aeronautical University community is a major advantage as you continue your education. Your faculty are experts in their fields and have both government and industry experience to back up their instruction. The labs and facilities in which you learn are built to give you one-of-a-kind experiences in real-world scenarios. In the classroom, you are with peers who share common interests but bring unique, global perspectives and experiences to the learning environment. And the alumni network is outstanding.
Requirements
The MSAV program consists of 33 credits. Students must complete the MSAV core requirements consisting of 12 credits, and then complete the 9 credits that make up the selected specialization in one of the following: Air Traffic Management, Aviation/Aerospace Education Technology, Aviation/Aerospace Management, Aviation/Aerospace Operations, Aviation/Aerospace Safety Systems, Space Studies or Unmanned Aerospace Systems.
The four (4) core courses should be taken as the first four courses in the degree program.
Students must also complete 12 credits of coursework that includes either a Thesis (6 credits), or a graduate Capstone Project (GCP) (3 credits). The remaining credits are made up of graduate-level aeronautical science electives. MSAV students can also complete courses leading to multiple specializations. Additional specializations must be declared prior to the completion of the degree program.
Students wishing to complete a dual specialization must have 9 unduplicated credits in each of the specializations and will complete a total of 33 (GCP) or 36 (Thesis) credit hours in order to graduate. Additional specializations may also be taken.

About Aeronautics at the Worldwide & Online Campus
Ready for your career to take flight? Make the next step by seeing what student life is like at our Worldwide Campus.
Embry-Riddle Worldwide gives you the freedom to take your Aeronautics graduate courses online at your convenience. And with locations around the globe, there's always on-site support nearby.
Although students in our online Aeronautics program may not always physically be in a classroom, they still gain personal, hands-on experience using tools like using our Virtual Hub to design and test-fly a UAS or conduct an aviation accident investigation with the virtual crash lab. Students also have the opportunity to fly sUAS and get licensed through the sUAS Operations Specialization. Students earning their master's degree in Aeronautics also have the opportunity to complete research while working with faculty on their thesis project if they choose the Research Specialization. Other Specializations include Aviation Safety, Human Factors, Space Systems, Unmanned Systems, Small UAS Operations, Maintenance, and Aviation and Aerospace Sustainability.
As a member of the Embry-Riddle network, you'll gain access to experienced faculty, industry professionals, fellow students, and professional organizations. Engage with your peers regularly via discussion boards, blogs, Wikis, and video conferencing. You will also have access to our COOP and Internship program along with the Industry Expo to learn about potential future jobs.
Requirements
The Master of Science in Aeronautics (MSA) degree program is a broad-based, flexible degree program designed to provide both the aviation/aerospace professional and students who are interested in a career in aviation with a professional academic approach to aviation/aerospace oriented multidisciplinary degree. It provides an unequaled opportunity for pilot and flight crew members, ground personnel, air traffic control personnel, flight operations specialists, maintenance personnel, meteorologists, industry technical and manufacturing representatives, airport professionals, unmanned aircraft systems operators, aviation safety professionals, aviation sustainability professionals, aviation training experts, and space-related professionals to enhance their knowledge and pursue additional career opportunities.
The MSA degree is designed to provide the student with a broad aviation/aerospace background and technical knowledge in the 7-course core curriculum and the opportunity to select from eight different 3-course specializations to pursue their chosen career path in aviation field.
The MSA program consists of 30 credits. Students must complete the MSA core requirements consisting of 21 credits and complete the 9 credits that make up the selected specialization in one of the following: Aviation Safety, Human Factors, Space Systems, Unmanned Systems, or Small Unmanned Aircraft Systems, Sustainability, Maintenance, and Research.
English Language Requirements
Certify your English proficiency with the Duolingo English Test! The DET is a convenient, fast, and affordable online English test accepted by over 4,000 universities (like this one) around the world.