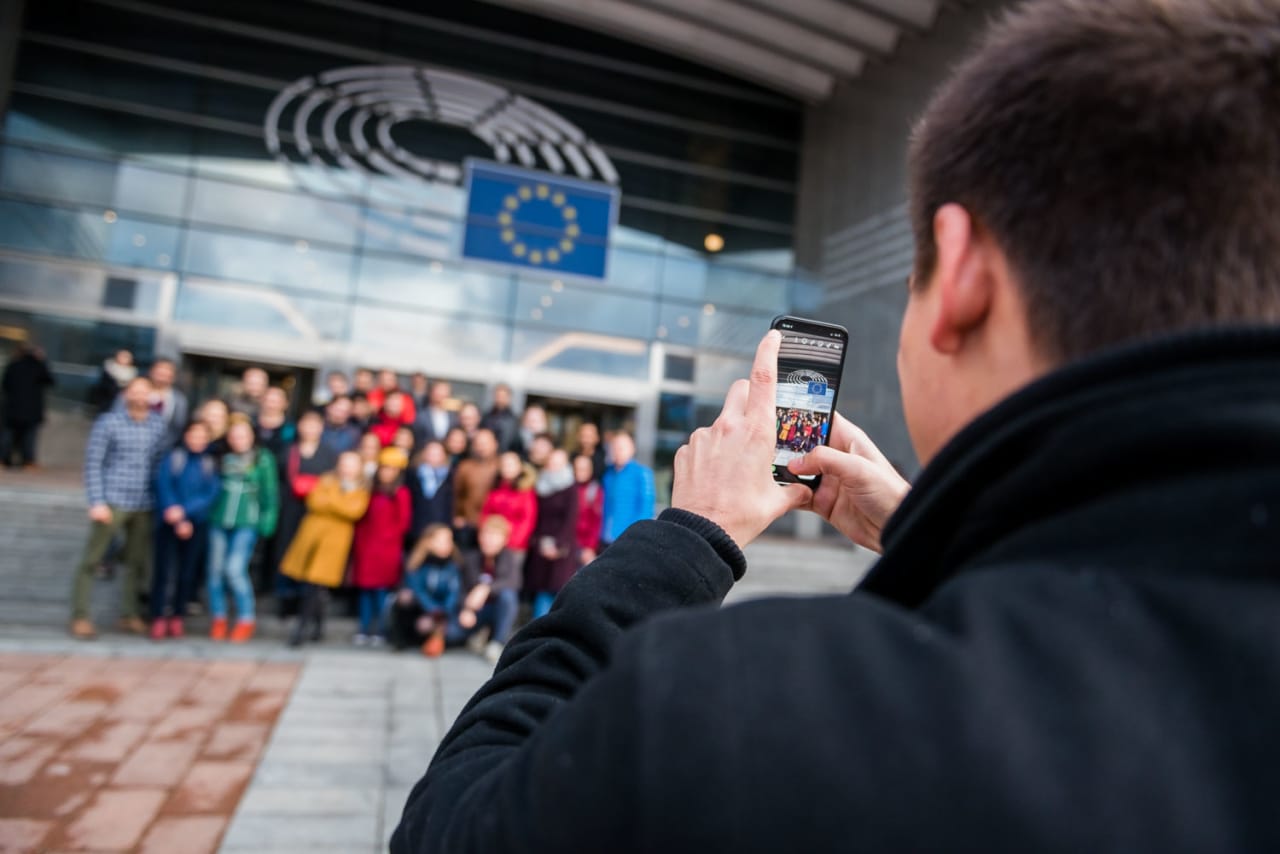 Master in Embedded Systems (ES)
EIT Digital Master School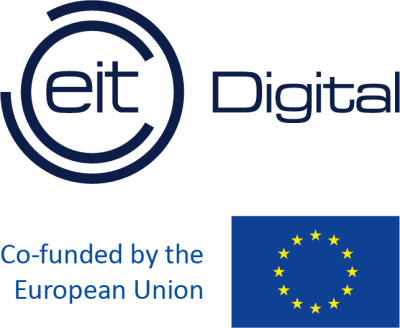 ---
Campus location
Budapest, Hungary
Tuition fees
EUR 5,000 / per year *
Application deadline
Request info
Earliest start date
Sep 2024
* Non-EU/EEA citizen per academic year: 15 000 €
Introduction
Why study Embedded Systems at EIT Digital Master School?
The interdisciplinary master's programme is designed to give you an overview of the role of embedded systems in a smart society, and the practical skills to transform innovative ideas into smart solutions. We use a combination of face-to-face workshops, group activities, and hands-on exercises to cover everything from the basics of embedded systems to the job-specific skills demanded by such roles as:
Embedded systems and solutions engineer
Robotic systems software engineer
Embedded operating systems software developer
Hardware engineer
Wireless embedded software engineer
Audio software systems engineer
Autonomous vehicle systems engineer
Automotive systems engineer
Internet of Things solutions architect
Software test engineer
Embedded systems R&D test engineer
Space vehicle software test and systems engineer
To enhance the learning experience, the master's programme includes an opportunity to apply your new skills and knowledge towards creating state-of-the-art services and solutions based on embedded systems.
How is the programme structured?
Students study in two different European countries
Upon completion, graduates receive two MSc degrees from the two universities they will have studied at and a certificate awarded by the European Institute of Innovation and Technology (EIT)
The first year is similar at all entry points. All students participate in a 3-day business challenge in digital innovation
2-week summer school between the first year and the second year
The second year offers specialization and a graduation project
Where can you study Embedded Systems?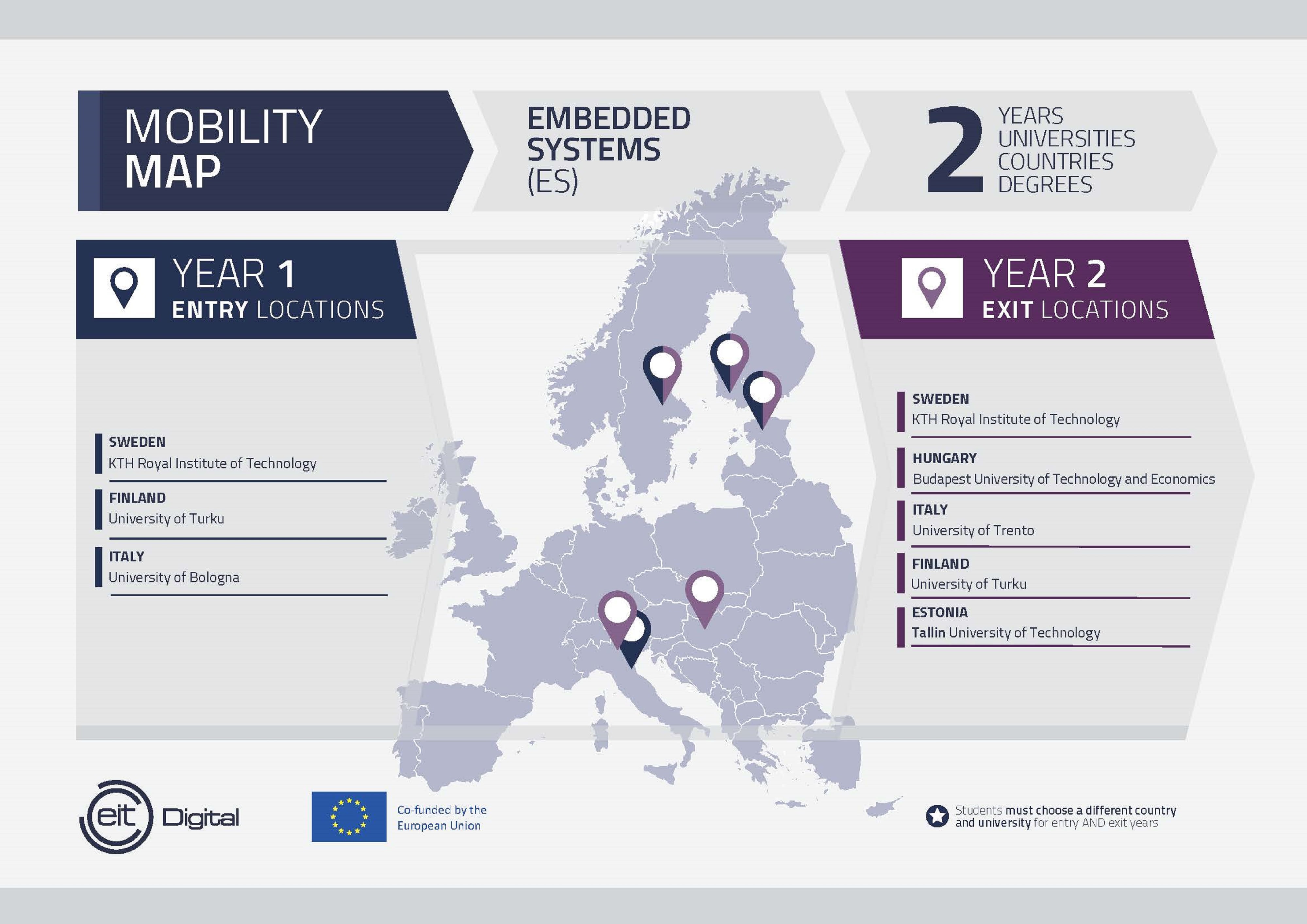 Specialisations
Critical Embedded Systems
Embedded Platforms
Embedded Multicore Processing
Embedded Networking
Real-Time Systems and Design of Cyber-Physical Systems
Internet of Things for Smart Embedded Systems
Who can apply?
If you wish to apply to this programme you must have a Bachelor of Science in, or be in your final year of studies of:
Computer Science/Software Engineering
Computer Engineering
Information Systems
Electrical Engineering / Electronics
Communication Engineering
Mechatronics
Mathematics
How can you apply?
Our academic year starts in August-October depending on your choice of university.
Period 1: 14 November 2022 - 6 February 2023
Period 2: February 2023 - April 2023
* We recommend non-EU citizens to apply in period one to allow sufficient time for a visa.
Applications are made through the online Application Portal, on EIT Digital Master School website.
Tuition Fees and Scholarships
Standard tuition fees are set at 5,000 EUR per year for EU citizens and 15,000 EUR per year for non-EU citizens.
Application fee: 75 EUR
Scholarships are limited and awarded to top candidates only. The top candidates are selected from all the applicants who are accepted, per programme. We advise you not to rely on one of our scholarships and look for further, external support for your studies.
Scholarships and Funding
Visit our website to learn more about available scholarships and additional financing options.