MSc in
M.Sc. in Energy Resources Engineering
Egypt-Japan University of Science and Technology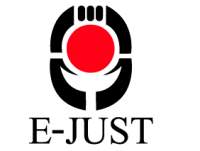 Scholarships
Explore scholarship opportunities to help fund your studies
Introduction
Energy Resources Engineering:
The Master of Science degree in Energy Resources Engineering program requires at least 36 credit hours within the following guidelines:
Course-work of 18 credit hours, including core courses of 6 credit hours, elective courses of 9 credit hours and a Project-Based Learning course of 3 credit hours.
Thesis work is of 18 credit hours.
M.Sc. students have to pass successfully six courses with three credit hours each.
Courses
Core Courses:
ERE 501- Energy Resources Engineering
ERE 501- Energy Resources Engineering
ERE 502-Renewable Energy Utilization
Elective Courses:
Each course is worth 3 credit hours. Students select the 9-credit hours' elective courses from the sets of the elective courses with the aid of their academic advisors. Students can also select, with the approval of their academic advisors, elective courses from other interdisciplinary graduate programs.
ERE 503- Solar Energy Engineering
ERE 504- Fuels and Processes
ERE 505- Computational Fluid Dynamics
ERE 506- Thermal/ Hydraulics in Power Technology
ERE 507- Thermal and Cogeneration Systems
ERE 508- Hydrogen and Fuel Cells Systems
ERE 509- Advanced Heat and Mass Transfer
ERE 510- Advanced Thermodynamics
ERE 511- Advanced Fluid Mechanics
ERE 512- Advanced Combustion and Air Pollution
Project-Based Learning Courses:
Master of Science students in Energy Resources Engineering program has to participate in a teamwork project, which is based on self-learning. Students have to present innovative concepts and competitive solutions to energy problems. The total credits of the course are three.
*ERE 701- Project-Based Learning on Energy Resources Engineering
M.Sc. Thesis:
The M.Sc. candidate should prepare and defend a Thesis based on high-value research work in one research topic in the fields of Energy Resources Engineering.
About the Department
Depletion of traditional fuels and the exponential increase in energy demand will make energy resources an important issue worldwide. The interactions between human activities in the field of energy had become crucial. Excessive consumption of energy requires innovation and development of systems to utilize the available energy resources efficiently. This will ensure the optimal utilization of available resources, preserve the environment, and create new investment opportunities. Tools for addressing such situations include, but not limited to, Renewable Energy Systems, Alternative Fuels with appropriate developments in combustion systems, Fuel Cells Technologies, Energy Storage Systems, and Energy Conversions and Management. The program offered by the Department of Energy Resources Engineering is a unique direction among Egyptian Universities and will contribute to the understanding of the above subjects and the national income.