The Director's Foreword
For over 70 years, the Ecole Camondo has been training and educating designers who shape and imagine interior and exterior environments; who explore the uses and functions that one expects from private and collective spaces. Our school stands out in the higher education landscape both at home and abroad, thanks to the high quality of its cross-curricular courses in interior architecture and object design. We give our students the keys to a dynamic and skilled professional practice – which is ever on the go – and to be devoted to sharing their knowledge and skills. This noble and enthralling responsibility, we collectively deliver to our students in the service of the profession's drive for the coming decades. Interior architecture is on a roll, more than ever!
René-Jacques Mayer, Head of the Ecole Camondo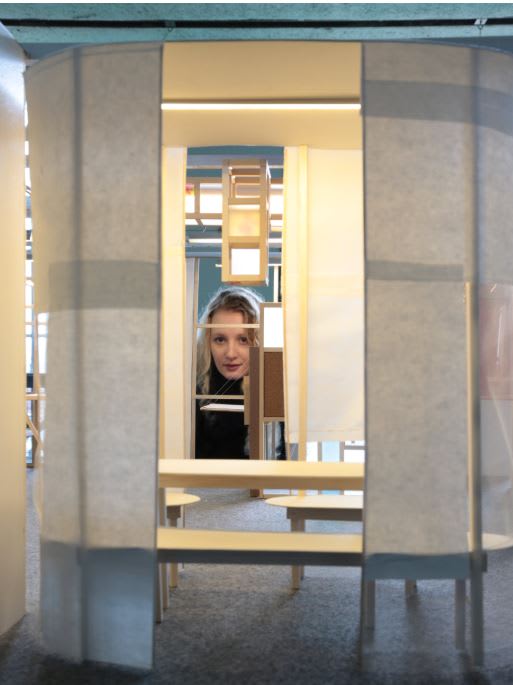 Our History
A unique situation in Europe, Camondo school, which was created in 1944, is a branch of cultural institution Les Arts Décoratifs.
A school backed by a museum

The birth of a key discipline

The Central 'Arts Décoratifs' Union (which would become Les Arts Décoratifs in 2004) was created in 1882, at the initiative of collectors, builders, and industrialists who wanted to venture into education. From 1944, the Center for Art and Techniques, Camondo school's ancestor, started training students in the history of styles; they would graduate after two years, obtaining a decorator diploma. The sixties heralded the recognition of the interior architect profession. The CADU kept developing its support to contemporary creation and initiated a movement which would lead in 1969, to the creation of the Industrial Creation Center (CCI).

In this fertile context, favorable to intellectual, sociologic and technologic currents, the School focused its efforts on the construction of a contemporary language and it extended its curriculum to a full 5 years. The School has left its invaluable mark on the history and DNA of the interior architect – designer profession. Today, the diploma it delivers is certified by the Ministère de l'Enseignement Supérieur et de la Recherche and is recognized as a level 1 by the RNCP.

Since 1988, the School has been located at 266 Boulevard Raspail in Paris, in a building by architect Cuno Brullmann, opposite the current Cartier Foundation.
In September 2019, the Ecole Camondo open a second site in Toulon (by architect Devillers & cie) in the Chalucet sector, the new 'creative learning district' facing the Mediterranean.