Master in
Master in Fashion Design
East London University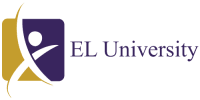 Introduction
This Postgraduate Master program will prepare you to hold a professional position within the Fashion Design industry. The Master in Fashion Design provides both detailed foundation and a platform for innovation in critical areas for Fashion Design including textiles, garment construction, trend analysis, and business fundamentals. The master's program will further your practical knowledge through the application of concepts via hands-on projects and group critique.
The master combines academic theory with the market experience of Fashion Design professionals.
Curriculum
Program
This 2-year Postgraduate Master's Degree grants 120 ECTS credits distributed in 4 semesters of 15 weeks each: 96 mandatory ECTS credits (including 18 ECTS credits granted upon completion of a mandatory professional internship and 12 ECTS credits for the Master's Thesis at the end of the program) and 24 elective ECTS credits chosen a catalog of 48 elective ECTS total. Students will have to decide between 2 minors:
Apparel and Accessories Creation: focus on learning specialized fashion techniques, including pattern making, illustration, accessories, sewing techniques, fashion history, and collections assembly.
Fashion Communications and Merchandising: focuses on image consulting, editorials on fashion, trend analysis, and styling. Special projects related to sustainability and fashion are also included in this minor area of study.
Program Outcome
This full-time program will put you to work with real-world group projects and hands-on assignments revolving around the following areas of expertise:
Clothing design involving the conception of apparel that reflects both historical aesthetics and modern lifestyle trends. Levels of design will be studied, including haute-couture, ready-to-wear, and mass market.
Sketching and illustration includes communication of fashion through visual representation. Students use drawing, painting, and illustration as a means of brainstorming one's fashion concepts, as well as seeking feedback through team critique.
Merchandise management investigates the production of fashion designs to meet market demands.Projects include quantitative analysis to determine a cost per unit, market demand, and profit optimization.