Master in
Master Logistics Engineering and Management
Dalian Maritime University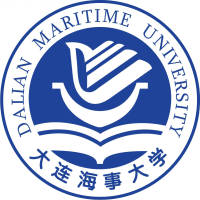 Scholarships
Explore scholarship opportunities to help fund your studies
Introduction
Cultivation Objective: Cultivate students to be adapted to the need of scientific advancement and social development, to master solid theoretical foundation and systematical specialized knowledge, to know the research level and development direction of Logistics Engineering and Management and the frontiers of this field at home and abroad, to be capable of doing scientific research and undertaking independently specialized technical work, to use Chinese language skillfully, to be physically and mentally healthy.
Main Courses: Modern Logistics and Supply Chain Management, Optimization Methods in Operations Research, Transport Economics and Geography, Research Methodology in Maritime and Port Economics, Port and Shipping Logistics System Optimization, Risk Management, Port Management and Policy, Management and Implementation of Enterprise Information Systems, Shipping Economy and Management, Introduction to Operations and Supply Chain Management, etc.
Application qualification
Applicants must be foreign citizens in good health.
Applicants must be under the age of 40, have a valid passport and a Bachelor Degree.
Documents required for application
Application Form for International Students to Study at Dalian Maritime University
Photocopy of the personal information page of passport (photocopy of a valid Chinese visa is required to submit if an applicant is in China upon application)
Notarized certificate of bachelor's degree or Enrollment Certificate of bachelor's degree study (applicable to this year's graduates who haven't received the degree certificate)
Notarized all official undergraduate transcripts
Two recommendation letters from professors or associate professors
Study Plan, including personal information, education background, work experience, and academic research proposal (no fewer than 2500 words in English)
Internationally recognized certificate of proficiency in English (TOEFL/IELTS/TOEIC or other certificates)
Applicants without a certificate as above mentioned should pass English level test organized by DMU so as to be admitted to attend the master's degree programs in English-medium.
Cultivation Requirement
Curriculum requirement
The courses are mainly composed of compulsory courses (compulsory general education courses and compulsory core requirement courses), optional courses and academic paper. The total credits should be no less than 30.
Paper requirement
The dissertation of master's degree is composed of an opening report, intermediate inspection, and thesis defense. The application and procedures of thesis defense should follow The Implementation Regulations of Conferring Master's or Doctoral Degree of Dalian Maritime University and The Provisions of the Application and Organization of Thesis Defense of Dalian Maritime University. A qualified dissertation should be logical, concise and coherent, having a clear conception, rigorous analysis, correct theoretical deduction, reliable data, economical and social benefits, and academic value. In addition, it should provide new insights into the field of study and show that the author is capable of doing scientific research and undertaking independently specialized technical work.