MA in
Master of Arts Creative Direction - leadership in the context of creative processes
Diploma University of Applied Sciences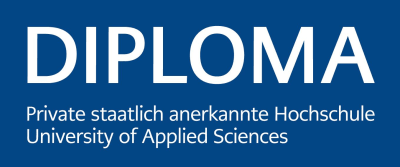 ---
Campus location
Aalen, Germany
Study format
Distance Learning
Tuition fees
EUR 317 / per month *
Application deadline
Request info
Earliest start date
Oct 2023
* Distance learning: € 317.00 / month
Scholarships
Explore scholarship opportunities to help fund your studies
Introduction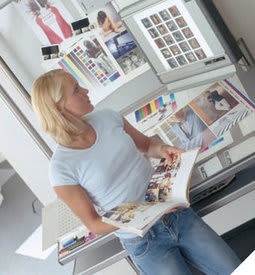 The Master's degree in Creative Direction - Leadership in the Context of Creative Processes (MA) is aimed at people with a first academic degree in the form of a bachelor's or diploma who want to acquire a further academic degree in addition to their profession or other, for example, family commitments. As a consecutive course, the master's course is primarily aimed at graduates of the bachelor's degree in graphic design from DIPLOMA University, who receive comprehensive design training from bachelor's to master's degrees. In addition, designers with degrees from other universities are expressly addressed who are aiming for a master's degree in order to further their professional and interdisciplinary qualifications.
Distance learning prepares students for responsible positions in design, media and business. It is designed to expand, deepen and specialize design, management and management tasks in the field of graphic design and creative production.
The Master's degree in Creative Direction - leadership in the context of creative processes is predominantly carried out as a virtual distance learning course with interactive online lectures on Saturdays. The exams for the distance learning master's degree can be taken at the numerous nationwide study centers of the DIPLOMA University.
The standard period of study is 5 semesters . If necessary, for example heavy workload, the study time can be extended by up to 4 semesters without further tuition fees.
Career prospects after the master's degree in Creative Direction - leadership in the context of creative processes
The graduates of the distance learning course Creative Direction - Leadership in the Context of Creative Processes (MA) are enabled by the courses of the master's program to perform functions of management, project and process management as well as mediation and advice in the entire range of requirements of graphic design and creative production.
A primary field of action is aimed at management positions in national or international companies, offices or agencies. A second field of activity is entrepreneurial independence. The contents of the master's degree program prepare you specifically for your own business start-up or help you to strengthen and optimize it.
Other fields of action lie both in the consulting and training sector, e.g. B. in the moderation of quality development processes or in the form of consulting services or training of companies.
Normal period
Distance learning: 5 semesters / 120 ECTS
The actual study period can be extended free of charge for up to 4 semesters over the standard period of study.
baseline
With a sufficient number of participants in the winter semester (October) and summer semester (April).
accreditation
Accredited by the accreditation agency FIBAA
tuition fee
Distance learning: € 317.00 / month (total € 10,495.00 plus one-off examination fee of € 985.00)
study form
Distance learning with online face-to-face events via the DIPLOMA University's online campus; Part-time studies
admission requirements
Passed bachelor's degree (or diploma) at DIPLOMA University or another university or technical college (in the fields of graphic design, visual communication or comparable mentions) or an at least equivalent foreign degree in the same subject with a standard period of study of at least six semesters .
Proof of design qualification through a portfolio of own work.
A separate procedure is provided for applicants from subject-related courses such as fine art, architecture, etc.
The previous professional qualification must have been completed with a grade of at least 2.5. Applicants with a poorer final grade will demonstrate their suitability for a master's degree in a placement interview with the selection committee.
degrees
Graduates receive a master's certificate with a certificate, a "Diploma Supplement" in English and a "Transcript of Records" (overview of grades), which identify them internationally as academics with a master's degree. After the Bologna decisions, the master's degree is the prerequisite for starting a doctorate.