Master in
MFA in Interaction Design
Umeå Institute of Design - Umeå University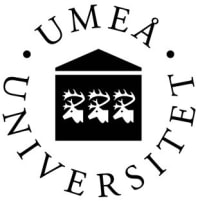 Introduction
Masters programme, 120 ECTS-credits
The Master's programme in Interaction Design deals with the relation between people and IT. Interaction design is about the ability to design both the cognitive and physical interface and integrate them into a successful whole. We aim to enable designers to create sustainable, comprehensible and pleasurable information-based products, services and environments.
All courses are structured into 5-, 10- or 20-week blocks. Within each block, shorter course modules offer specific skills training, theoretic studies and practical exercises. Studio courses are usually part of a 5-week block and are aimed at learning specific skills and applying them in practical exercises.
Curriculum
Projects with external partners
Applied design projects form the backbone of the study programme. Projects usually include lectures, field trips, site visits, group method work, user studies and studio work. The projects are carried out in collaboration with external partners and tutoring is given both by our own teachers and visiting professional designers. The projects you will work on are human-centred projects based on specific user groups rather than product categories.
Define your graduation project
The fourth and final term is devoted entirely to the examination project. You will carry out your exam project in cooperation with a corporate sponsor or other external partners. It is important that the project is seen as a collaboration and not a commission.
You are expected to define a problem area, establish contact with an external partner and write a project brief that includes aims, method description, anticipated deliverables and outline budget. The process of defining your project starts early in the third term in dialogue with faculty members and the programme coordinator. A professional designer is assigned as an external tutor during your project.
Degree show with invited companies
All degree projects are presented at a big end-of-semester event - the UID Design Talks & Degree Show. Here, students from all programmes participate. In addition to students, relatives and friends, the audience includes representatives from NGO's and multinational companies from across the globe.
International Students & Exchange Students
The teaching language is English and the course is open to international students and exchange students. When exchange students are accepted, they have been selected on equal terms as our regular students starting the autumn term of the first study year.
Career Opportunities
Internships
Internships allow you to develop your professional skills as well as your own professional networks in preparation for a future career in industrial design. The majority of the programme's students take advantage of the school's support and broad network of industry connections and do a full year of internships between the first and the second year of the programme.