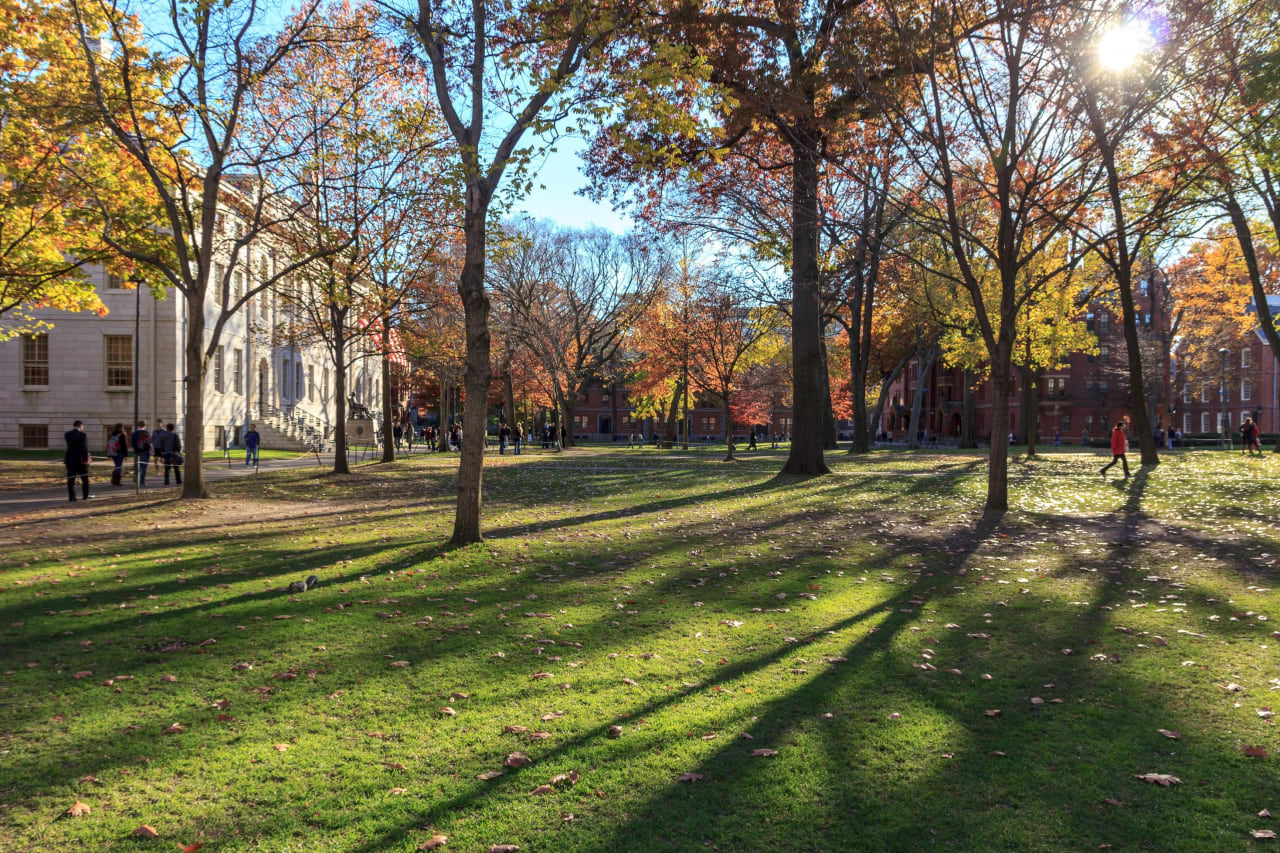 MA in
Education Master's - Educational Leadership Concentration
DeVry University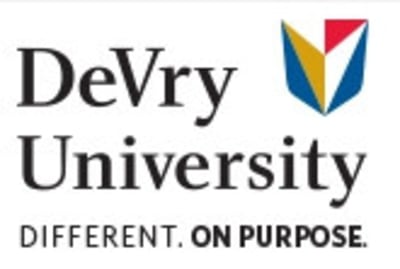 ---
Campus location
Chicago, USA
Study format
Distance Learning, On-Campus
Tuition fees
USD 495 / per semester *
Application deadline
Request info
Earliest start date
Request info
* $495 per semester credit hour, 36 hrs.
Scholarships
Explore scholarship opportunities to help fund your studies
Introduction
With a national spotlight on education, there is a demand for leaders who possess both teaching experience and the skills to effectively shape and impact the future of the field. That's why we've developed our Master's Degree Program in Education, with concentrations in Curriculum Leadership, Educational Leadership, and Higher Education Leadership — to help educators advance in their careers and become tomorrow's leaders.
By earning a Master's in Education, you will have a better understanding of learning theory, research and assessment, curriculum development and educational technology. This combination of skills can provide a strong foundation for a number of educational leadership careers.
Program Coursework
Our Master's in Education may include these courses:
Contemporary Issues in Education: Evaluate viewpoints on contemporary issues and trends in education theory and practice from both a school and national education perspective.
Educational Technology and Emerging Media: Explore how computers, web-based resources, and multimedia are used to engage K-12 school students in problem-solving, creative inquiry and collaborative learning.
Educational Research: Learn the skills needed to critically review, assess and evaluate educational research using both quantitative and qualitative approaches.
Educational Measurement and Assessment: Examine theories and techniques of educational measurement and assessment for curriculum planning, development, delivery, feedback, and improvement.
Many Ways To Learn
DeVry offers classes several different ways:
At a DeVry campus location
Online
Through collaborative extended classrooms
Please note that program, courses, and extended classroom availability varies by location.
Master's Degree in Education Career Overview
As the education field continues to evolve, there will be not only new and diverse careers in education but also a growing need to find leaders who understand the landscape of this field. Earning your Master's Degree in Education with a concentration in Curriculum Leadership or Educational Technology Leadership could give you the credentials you need to take advantage of these career opportunities and position yourself to be an invaluable leader in this field.
Professional Responsibilities
When you earn your Master's Degree in Education, you could be prepared to advance your career in a number of educational leadership roles. Careers in education could involve the following responsibilities:
Supervising educators, staff, and students at the K-12 levels
Planning for academic development through continuous and cumulative curriculum improvement
Designing curriculum and training programs for individuals and groups in the education field
Integrating digital resources and emerging technologies into lesson plans to facilitate the learning experience
Advising on methods and strategies for communication across various media outlets
Conducting research to integrate practical classic and current educational methodologies in the classroom
Career Opportunities
DeVry University graduates in Education could be prepared to enter one of many career fields:
Educational Consulting
Distance Learning
Academic Services
Training and Development
Resources
Program Guide
Tuition
Concentration in Educational Leadership
EDUCATIONAL LEADERSHIP CONCENTRATION
The way we measure results in our schools is changing, and we need leaders who are aware of the unique demands that face education today. To help give teachers the fundamental business and policy skills that they'll need to effect change, we created our Master's Degree in Education with an Educational Leadership Concentration. You could become an even stronger leader in your education career by learning from professors who have experience in their fields.
Due to state-specific regulations, credits and degrees earned from DeVry University do not automatically qualify a person to practice certain professions or gain certification in their field. Candidates must contact the appropriate state regulatory agency for their specific area of interest.
Program Coursework
Our Master's Degree Program in Education with a concentration in Educational Leadership may include these courses:
Educational Program Evaluation: Learn the theory and practice of program evaluation by considering stakeholder requirements, evaluation types and procedures and data collection approaches for balanced reporting.
Educational Leadership: Examine models of authority, decision-making, communications and conflict resolution and learn how to facilitate leadership to create a work climate supportive of excellence in teaching and learning.
School Law and Policy Issues: Become familiar with contemporary legal issues facing the education community, such as school choice, testing, funding and ethical considerations.
School Finance: Explore major principles of educational finance as they relate to funding American public education as well as state and national models.
Educational Leadership Career Overview
For K-12 teachers who are passionate about ensuring educational excellence and looking to advance in educational leadership careers, we've designed our degree program to equip you with the competencies you'll need to oversee school and district operations. Earning your Master's Degree in Education with a concentration in Educational Leadership can prepare you to excel in a number of educational administration roles.
Professional Responsibilities
When you earn your Master's Degree in Education with a concentration in Educational Leadership, you could be prepared to advance your education career with knowledge of various leadership roles. Your professional responsibilities could include:
Recruiting teachers and staff to fill diverse roles within the educational system
Communicating across various media to inform and persuade community members
Assessing educational technology needs to present new media learning solutions
Managing resource allocations to address the needs of the learning community
Implementing public safety strategies to promote effective protection of people, data, property, and institutions



Important information about the educational debt, earnings, and completion rates of students who attended DeVry can be found at devry.edu/degree-programs/ge.html