MSc in
MSc in Computing
Dublin City University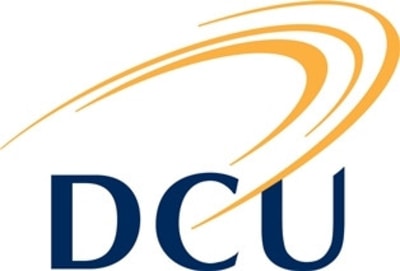 Key Information
---
Campus location
Dublin, Ireland
Tuition fees
EUR 6,750 / per year *
Application deadline
Request info
Earliest start date
Request info
* Non EU - €15,800 / EU – €6750
Scholarships
Explore scholarship opportunities to help fund your studies
Introduction
The M.Sc. in Computing offers a choice of Majors, designed to equip graduates with a range of cutting-edge skills, which enable them to produce high-quality software and systems that deliver solutions to business and the economy. Exposed to the latest ideas and best industry practice, students gain the opportunity to hone analytical, creative and critical faculties, as well as acquire novel techniques and experience. The importance of a developed awareness of the professional responsibilities, required in the software engineering profession, is also emphasised. Graduates from the programme will be well positioned to advance their careers in a fast-changing industry.
Who is eligible?
To be eligible to apply to this programme you must hold a degree in Computer Science, Computing, Computer Applications or a related discipline with a result equivalent to a Second Class Honours Degree (Ireland). Candidates with significant experience in the software development sectors, in addition to an Honours primary degree in some other discipline, may also be considered for entry. Candidates whose first language is not English will be required to submit evidence of an English Language qualification. For more information on entry requirements please consult our website.
Choice of Majors
Cloud Computing – provides students with a comprehensive knowledge and skills in international priority areas such as cloud architecture, cloud security, data mining and networks. The programme gives students the flexibility to select additional options and to specialise in their chosen area by completing a substantial technical cloud research project. This programme will provide skilled, technology aware experts to meet the growing national needs in Cloud Computing technologies, with the ability to deploy solutions that leverage the technical and economic advantages of cloud computing. IBM is the DCU Strategic Enterprise Partner for the MCM(Cloud) programme.
Software Engineering - This programme aims to equip software engineering professionals with additional cutting-edge skills to produce high-quality software and systems that deliver value to business and the economy. Programme participants also have the opportunity to broaden their knowledge base by selecting options, which enhance their appreciation of the latest ideas and enable them to advance and diversify their carer in a fast-changing industry.
Security & Forensic Computing – in recent years, technologically-competent criminals have increasingly exploited new technologies in the commission of crime. Investigation of such crime has led to the emergence of a key specialisation, termed "forensic computing", which involves detection, storage, analysis and exhibition of digital evidence in a legally admissible manner. This major equips graduates to carry out this sophisticated technical work, while also exploring effective methods to assist in the prevention of such crime.
Data Analytics - technologies such as the internet, sensor nets, social media and cloud computing are generating quintillion bytes of data per day, from which gems of knowledge can be extracted to improve processes and generate value. This major, delivered in conjunction with leading industry players, builds on the School's long-term expertise in DA (ModSci Group), as well as its recent participation in the SFI-funded centre (INSIGHT), and aims to provide students with a deep understanding of the issues, techniques and tools, required to examine large amounts of raw data and extract meaningful information. Students are introduced to the challenges of dealing with large heterogeneous data sources and with the scientific methods to extract actionable knowledge from these.
Structure
The M.Sc. in Computing, (with Major), is designed to be completed in one calendar year of full-time study. It consists of two (full-time) taught semesters, followed by a practical project, completed between May and early September. The next intake for this programme will be September 2017.
DCU offers a number of scholarships to international students each year. To be eligible to apply for a scholarship from DCU you must first apply to and receive an offer for a DCU Masters programme.
Apply online for September 2017 entry at www.pac.ie/dcu using the PAC code DC836