MSc in
Shipping International Trade and Finance
Danubius University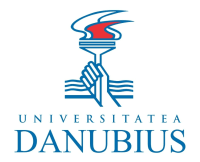 Scholarships
Explore scholarship opportunities to help fund your studies
Introduction
The Program offers intellectually challenging courses with a diversity of learning experiences that aim to provide you with the skills and knowledge to operate competently within the maritime industry.


The Program aims to:
offer knowledge and expertise for a role in senior economic management in firms involved in Maritime Transport and International Trade operations on an international or national basis, working in the development and management of resources, or in a central government position.
develop the capacity to make an effective contribution at the highest level to the planning and management of international transport, international trade or shipping undertakings.


The program of study for each student is selected from a carefully focused range of options, so that a course can be tailored to his/her previous or current work, or may be designed to widen his/her range of expertise.


The program is realized by the Department of Maritime Studies from the University of Piraeus (Greece) and the Faculty of Economics from Danubius University (Romania).


The fields of academic interests are:
Maritime Economics
Transport& Regional Economics
Finance& Accounting
International Trade


Graduated diploma is a double-degree one and is recognized all over the world.


The Master Degree (M.Sc.) in Maritime Studies represents a strong and valid academic title, that is well respected, appreciated and recognized by both the Greek and the international maritime community.


The program has already concluded its first decade of existence in Greece having enrolled approximately 1000 students, 500 of which have already graduated. The majority of these graduates are already employed in the wider area of the Maritime Industry and Transport.