MSc in
MSc Business Administration
Czech University of Life Sciences - Faculty of Economics and Management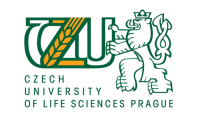 Scholarships
Explore scholarship opportunities to help fund your studies
Introduction
The form of Study: Full-time Study
Length of Study: 2 years (4 semesters)
Entrance Exams: an online interview from Economics and Management and Fundamentals of Entrepreneurship.
Special notions from economics, management, commerce, logistics, and other areas are implemented in the study branch. Students obtain a deep knowledge of the entrepreneurial and administrative activities connected to the establishment, management, and administration of both the entrepreneurial and non-entrepreneurial bodies. They have the practical, applicable knowledge of economic and financial analyses at their disposal, as well as prognostic methods and strategic analyses. They understand problems of strategic management, personnel management, bookkeeping, marketing, logistics, wholesale and retail commerce. They are oriented in the questions of commercial law, international commerce, and international economic relationships.