Master in
Master in Plasma Physics and Thermonuclear Fusion
Czech Technical University in Prague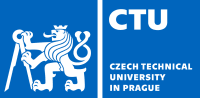 Introduction
Plasma Physics and Thermonuclear Fusion
Guarantor: Doc. RNDr. Jan Mlynář, PhD.
Department: Department of Physics
Degree Course Characteristics
The degree course is of interdisciplinary character and is oriented towards advanced topics of plasma physics and the related plasma technologies, stressing the management of controlled thermonuclear fusion for the future energy demands of mankind. The course orients graduates towards the use of the acquired body of knowledge in engineering and natural sciences applications and the use of the latest computer technology. The degree program courses offer a deeper insight into the respective disciplines and an adequate overview of the state of the art. Part of the program consists also of specialized laboratory sessions and independent student projects on individually assigned topics deepening students ´ professional competency. Often, the results of the project are quite unique and are publishable in professional periodicals.
The degree course is oriented towards a body of profound knowledge of mathematics and physics applicable by students to finding solutions to engineering, technological, and research issues of the applied disciplines of physics and of plasma technology, stressing, in particular, the national and international character of the thermonuclear fusion research. There are three key parts of this Continuation Master Course on Plasma and Thermonuclear Fusion, namely the theory, experimental physics, and fusion technology. Students are instructed to master the basics of all three parts of the program; nevertheless, they are free to specialize in one of them and choose the optional lectures and the master thesis topic. Lectures on the theory go hand in hand with on-site training on the GOLEM tokamak, internationally famous, used also to design unique plasma practicals. Practical training takes place at partner places of work, in particular in the institutes of the Czech Academy of Sciences (first of all on the COMPASS tokamak). The Faculty membership in EURATOM-IPP.CR is closely linked with the coordinated European fusion research and gives students excellent opportunities for international mobility.
Graduate's Profile
The program provides students with a detailed knowledge of the theory and technology of plasma physics with a view to research and development and future use in power generation. Students are trained to master the physical and engineering aspects of the discipline.
The program clearly orients students towards the issues of science and technology of the sophisticated contemporary challenges arising in applications of plasma physics.
Graduates are eligible for positions of technical or research staff members qualified in advanced applications of plasma physics, such as thermonuclear fusion reactors of both present-day types, magnetic and inertial plasma confinement, ecology, medicine, materials sciences, research into processes of various states of plasma in space. Thus, the graduates´ complete professional profile is based on the complexity of their background, clear prospects for the future, and interdisciplinary training. Therefore, they can easily find jobs in research and modern industry.
State Final Examination
Plasma theory – compulsory part of the examination
Physics of tokamaks – optional part of examination I
Physics of inertial fusion - optional part of examination I
Plasma diagnostics – optional part of examination II
Computational physics – optional part of examination II
Materials science - optional part of examination II