Master in
Master in Teacher Education of English Language for Lower and Upper Secondary Schools with double curriculum study Teacher Education of Education for Upper Secondary Schools
Charles University Faculty of Education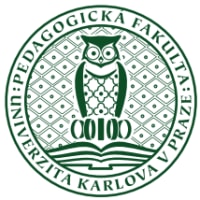 Introduction
Teacher Education of English Language for Lower and Upper Secondary Schools
The core expertise taught within the MA study builds on the preceding BA study program, and consists of a set of symbiotically interconnected linguistic, literary, and didactic disciplines designed to give the graduate substantial knowledge in all these, in correspondence to the MA level.
Teacher Education of Education for Upper Secondary Schools
Studies primarily aim at the development of professional, pedagogical and psychological, communication, and other personal and cultivation competencies needed to become a teacher of pedagogy at secondary vocational schools and for other educational and coordination activities in the field of education. Apart from the intensification of professional scientific bases of pedagogical disciplines (following the contents of the bachelor studies), the aim is at the didactics of education and at the application of professional didactic competencies in teaching practice. The special focus is on the methodology of pedagogical research because one of the objectives is to make pedagogy teachers proficient among other things in proposing, implementing, and evaluating empirical research in the field of education. The focus in the study program is also put on knowledge and skills in the field of social education, social work, and the methodology of these phenomena. Students have their teaching practice in schools, school facilities; but also, in social service facilities.
Career Opportunities
Teacher Education of English Language for Lower and Upper Secondary Schools
This graduate is acquainted with the fundamental concepts of, and relations between, the langue and parole disciplines including interdisciplinary approaches, is able to interpret texts of Anglophone literature, has a good command of the latest theories and methods of English language teaching, and can apply his/her knowledge and skills in his/her practice as a teacher.
Teacher Education of Education for Upper Secondary Schools
Graduates have thorough theoretical knowledge and practical skills prerequisite to erudite teaching of educational science at secondary schools and colleges. They have mastered the specialized terminology of educational science and related sciences and is knowledgeable in interdisciplinary issues and pedagogically relevant topics of modern social sciences. They can consider contexts of a wide range of educational problems, taking into account variability among individuals and in society. They can apply their knowledge and skills not only in the creative teaching of educational disciplines but also in social science research and in conceptual work in education.