MSc in
MSc in Operations Excellence
Cranfield University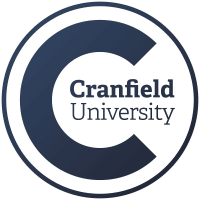 Introduction
Overview
A world-leading programme developed by Cranfield through a unique partnership with Rolls-Royce and the Institute for Manufacturing at the University of Cambridge. Designed for industry professionals to fit around demanding careers, the course has been designed to develop the skills to lead change in business.
Ideal Students
Who is it for?
For those who recognise the potential for a long and successful career in manufacturing, Cranfield offers the ideal balance of academic study and practical work experience. This course addresses the need for highly trained operations professionals required to transform operations into a world-class business in all sectors of manufacturing. The Operations Excellence course is structured to allow maximum benefit from learning with minimum time away from the working environment.
Curriculum
Why this course?
Companies seek out streamlined processes to enable them to be more efficient, improve quality and be more cost-effective. The Operations Excellence course brings together expertise across several disciplines to inform the industry and help companies stay ahead of their competitors.
Students learn from other cohort members, from industry practitioners and from developing solutions to individual issues through group and individual projects. These industry experts teach alongside academics from Cranfield and Cambridge who have a wealth of experience in operations excellence.
We have exceptional facilities many of which are unique in the university sector. Students on the Operations Excellence course benefit from this infrastructure which also supports our work with industrial partners. Students have access to computing facilities and laboratories suitable for general purpose and engineering applications. A vast range of specialist software applications is available including Witness, SAP, NVIDO and CAD IDEAS.
Course details
Comprises a two-day induction, eight taught modules, a group project and an individual thesis project. The modules include lectures and tutorials and are assessed through written examinations and assignments. These provide key information for subsequent project work. The Institute for Manufacturing (IfM) at the University of Cambridge delivers one of the modules.
Industrially supported and relevant project work undertaken represents 60% of the total study time. It enables delegates to apply the knowledge and skills learnt from the taught element of the course and put them into practice. Projects are chosen to ensure delegates are able to relate the content directly to the performance of the business and its future success. The individual thesis work is particularly focused on the delegate's company with critical thinking encouraged and supported by thought leaders from the University.
Students who have excelled in the course have their performance recognised through course awards, sponsored by Rolls-Royce and Arthur Corfe. These are presented to the winners when they Graduate.
Compulsory modules
All the modules in the following list need to be taken as part of this course
Business and Manufacturing Strategy
Effective Factories
Technology Management
Leading Change in Operations
Operations Assessment and Improvement
Innovation Management
Supply Chain Management
Team Management