MSc in
MSc in Global Product Development and Management
Cranfield University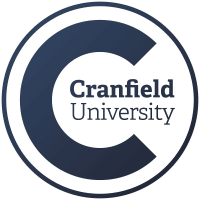 Introduction
Overview
Manufacturing and service industries require many more talents who can tackle the challenges that come with operating in a complex, global environment. Learn advanced techniques for integrating product development at different levels, and how to design and manufacture intelligent, sustainable and internationally competitive products.
Ideal Students
Who is it for?
This truly world-leading course has been designed to address the need for highly trained business leaders able to respond to the challenges and demands of modern globalised markets.
Designed for mid-career professionals, career changers, and ambitious, internationally focused graduates looking to enhance their careers in a global context. We develop global thinkers who can apply their knowledge of global markets to effectively manage cross-border teams and develop internationally competitive products and services.
The part-time option allows flexible study for those currently in work, part-time students are required to attend typically four modules a year at Cranfield University, modules are taught over a one week period with assessment via a mixture of assignments and examinations.
Curriculum
Why this course?
The world is becoming increasingly connected, bringing a host of new challenges in terms of organizational management, product development, and cross-border collaboration. This course develops highly educated employees, equipped with an international understanding of global manufacturing and service. It covers cutting-edge technologies for worldwide product development and management, including concept creation and creativity.
Course details
The course comprises eight assessed modules, a group project, and an individual research project.
Compulsory modules
All the modules in the following list need to be taken as part of this course:
Design, Technology and Prototyping
Operations Management
Lean Product Development
Managing Innovation and New Product Development
Design Driven Innovation Processes
General Management
Enterprise Modelling
Decision Engineering
Career Opportunities
Your career
This course will enable graduates to progress to senior roles in a range of global businesses. Previous graduate destinations include aerospace and automotive manufacturing multi-nationals, as well as leading consultancy firms.