MSc in
MSc in Global Environmental Change
Cranfield University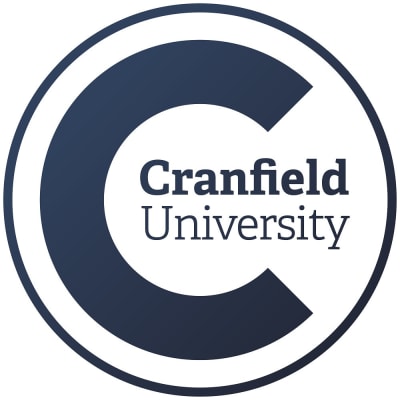 Key Information
---
Campus location
Cranfield, United Kingdom
Application deadline
Request info *
Earliest start date
Oct 2023
* Although there are no set application deadlines, we recommend that you apply as early as possible to secure your place.
* Home: £11,910 Overseas/EU: £26,580
Introduction
Develop your career in Global Environmental Change
There is a growing urgency in calls to address the environmental crises driven by climate change, human population growth, land cover and land-use change, and pollution. These crises are covered in the media almost it seems on a daily basis, and governments have increasingly promised to take greater action to tackle them at both national and international levels.
The Global Environmental Change MSc has been developed in response to the growing urgency and global demand for experts in this field. It will equip you with the knowledge and skills required to understand how these crises develop, and what tools and strategies can be used to work towards effective and sustainable environmental solutions.
Ideal Students
Who is it for?
We welcome students from a variety of academic backgrounds, ranging from economic and social sciences to natural sciences and engineering who have a passion for solving real-world problems and making a positive impact. The course has been specifically designed to support students with a desire to take a more multidisciplinary approach to their learning.
In this respect, you will have the opportunity to select from available module options from across the environment, water, and energy programme, tailoring these with the help of a tutor, to suit your personal learning ambitions. You will develop a range of personal and leadership skills as you progress through the course, to set you on the path to a rewarding career in becoming part of the solution to the environmental challenges that we face today.
Curriculum
Why this course?
The MSc in Global Environmental Change will allow you to become part of the solution to address the environmental crises that we face today by providing you with the skills and knowledge required by both national and international organizations working in the environmental sector.
Benefit from Cranfield's unique expertise in applied problem-solving research in the environment and for sustainable development.
Develop skills and knowledge for a multidisciplinary understanding of their causes, complexity, and implications of key global environmental challenges.
Evaluate the strengths and weaknesses of different approaches to support decision-making in complex socio-environmental situations.
Work with data to develop practical solutions for environmental challenges in the land, water, or energy sectors.
Informed by industry
The Global Environmental Change MSc is designed to meet the current needs of employers and benefits from strong input from industry experts. This gives our students the confidence to know that what they are learning is both relevant and beneficial to building a rewarding career.
Course delivery
Taught modules 40%
Group project (dissertation for part-time students) 20%
Individual project 40%.
Career Opportunities
Your career
With the current global focus on finding ways to tackle global environmental challenges, you can expect to be highly sought after by employers. Successful Cranfield students will develop diverse and rewarding careers in consultancies, research and teaching organisations, non-government organisations, and national and local government departments involved in finding solutions to national and global environmental challenges. The international nature of this course means that career opportunities are not restricted to the UK. Cranfield graduates develop careers around the world and are internationally recognised by employers across the scientific, industrial and educational communities.