MSc in
MSc in Geographical Information Management
Cranfield University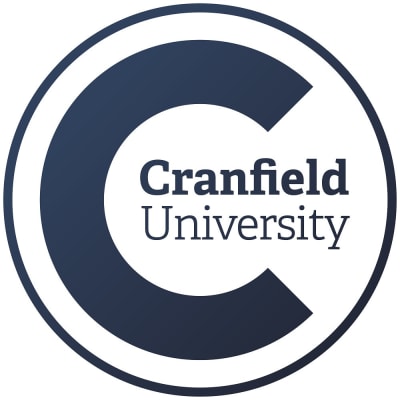 Key Information
---
Campus location
Cranfield, United Kingdom
Application deadline
Request info *
Earliest start date
Oct 2023
* Although there are no set application deadlines, we recommend that you apply as early as possible to secure your place.
* Home: £11,910 Overseas/EU: £26,580
Introduction
Overview
Sustainable use or conservation of the earth's resources requires the organisation, exploitation, and integration of technologies such as database management, image processing, and digital cartography, to ensure the provision of high quality, reliable, and up-to-date information. The Geographical Information Management MSc has been developed in direct collaboration with industry, in response to the increased global demand for multi-disciplinary managers, advisors, and consultants in resource management. Taught by a dedicated faculty, this course is unique in providing balanced coverage of the key GIS technologies to prepare you for a successful career across the full range of global sectors using geographical information (GI) technologies.
Ideal Students
Who is it for?
We welcome students from a variety of backgrounds who have a passion for technology and data, an interest in solving real-world problems and making a positive impact. You will acquire experience of world-class spatial problem solving and develop a range of personal and leadership skills to set you on the path for a rewarding career in any one of the growing range of industrial and research sectors that now routinely make use of the GI technologies.
Curriculum
Course structure
Eight taught modules (40%),
Group project: Industry-led consultancy project (20%),
Individual research project (40%).
Informed by industry
The Geographical Information Management MSc is designed to meet the current needs of employers and benefits from strong input from industry experts. This gives our students the confidence to know that what they are learning is both relevant and beneficial to building a rewarding career.
The applied GIS and related research our staff undertake is fed back into our GIS teaching programmes, ensuring all students who complete this MSc are equipped with leading edge knowledge and skills.
Double accreditation by The Royal Institution of Chartered Surveyors (RICS) and The Chartered Institution of Civil Engineering Surveyors (CICES) ensures that the course has been independently assessed as meeting current professional standards.
Career Opportunities
Future career
Successful students develop diverse and rewarding careers in the spatial information industry, national and local government, consultancies, utilities and research organisations. The international nature of this course means that career opportunities are not restricted to the UK. Cranfield graduates develop careers around the world and this course is internationally recognised by employers across the scientific, industrial and educational communities.
Previous students have followed careers in the consulting industry or with government research establishments; whilst others are successfully running their own companies.
Successful graduates have been able to pursue or enhance careers in a variety of key roles such as:
Data Scientist, Academic Researcher, GIS Technician, Geospatial Analyst, GIS officer, Project Development Officer and Remote Sensing Scientist, at organisations such as Airbus and Cambridgeshire Acre.