MSc in
MSc in Future Food Sustainability
Cranfield University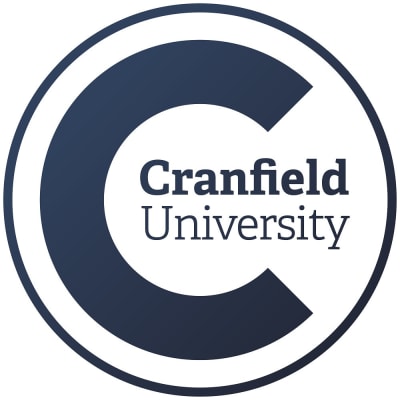 Key Information
---
Campus location
Cranfield, United Kingdom
Application deadline
Request info *
Earliest start date
Oct 2023
* Although there are no set application deadlines, we recommend that you apply as early as possible to secure your place.
* Home: £11,910 Overseas/EU: £26,580
Introduction
Overview
Food security and the sustainability of our food supply chains are major global challenges and are clearly highlighted in the United Nations Sustainable Development Goals (SDGs). Climate change, political and social changes around the world and new diet trends are some of the changing forces we are currently experiencing that put more pressure on our food system. How can we transform our food system to make it more resilient and sustainable while at the same time ensuring the supply of safe and nutritious food for everyone?
The Future Food Sustainability MSc is the first of its kind in the UK to provide you with a balanced mix of technology, science, strategic foresight and management skills, enabling you to develop a successful career in the food sector and make a real difference in the world. Teaching is shared with our internationally-recognised School of Management and industry experts.
Developed through intensive collaboration and consultation with industry, NGOs and government agencies, our graduates are highly valued, both nationally and internationally, in the area of sustainable food production.
Ideal Students
Who is it for?
This course is suitable for graduates from around the world, that are passionate about food production and the sustainability of our food system, and wish to pursue a career in the food sector, at a technical or strategic level. Due to the multidisciplinary nature of the course, we accept candidates from a wide range of educational and professional backgrounds. Whether you studied food science or agriculture, or you are simply looking for a career change, this course has something to offer for everyone that wants to make a difference in the way our food system currently works. If you are not sure if this course is right for you, get in touch with us and together we can explore all available options.
Curriculum
Course structure
Eight taught modules (40%),
Group project: Industry-led consultancy type project (20%),
Individual research project (40%).
Informed by industry
The Future Food Sustainability MSc is closely aligned with industry to ensure that you are fully prepared for your new career.
An industry advisory panel (with representatives from commercial and non-commercial organisations) scrutinises course content and its relevance to the needs of global employers. Helping to ensure the course maintains its real-world relevance to the marketplace and industry focus, making successful students highly sought after in the employment market.
Many group and individual projects are supported by external organisations giving you direct access and insight into real companies and real working challenges.
Guest lecturers from business and industry regularly contribute to the taught aspect of the course and together with field trips and off-site visits make this course relevant to the real world.
Career Opportunities
Future career
At Cranfield we have a very high employment rate of 92%* for our School, so successful graduates from this course are expected to move swiftly into positions within food businesses, government, NGOs and research companies/institutes to engage in roles involving research, management, governance, communication and social responsibility.
*working, studying or 'doing something else'. [Taken from the Graduate Outcomes survey for those who completed their studies between August 2017 and July 2018].
Specific job roles may include: technical managers, sustainability managers, technical development managers, product technologists, resilience officers, supply chain/logistics analysts, commodity analysts, regulatory affairs advisers, and policy officers.
Previous students have gone on to work with:
Kellogg's, Carlsberg, Sustainergies, the Swedish Farmers Federation, Deloitte and Food Experts SL