CIID Reel from CIID on Vimeo.
The Copenhagen Institute of Interaction Design hosts a range of educational initiatives
Our educational activities present an integrated environment for participants, faculty, and staff to work together in a multicultural, multidisciplinary studio environment. The school attracts an impressive and diverse selection of International visiting faculty who are highly regarded as experts in their fields.
We continually develop our definition of interaction design through the evolving nature of our curricula. Led by a 'learning by doing' philosophy and a people-centered approach, students are encouraged to explore topics before generating ideas. These concepts are then prototyped in the well-equipped lab and workshop.
CIID provides a new model of education that is relevant for both academia and industry. Through collaborative Industry Partnerships and industry-facing projects, students are exposed to a broad range of topics and real-world contexts.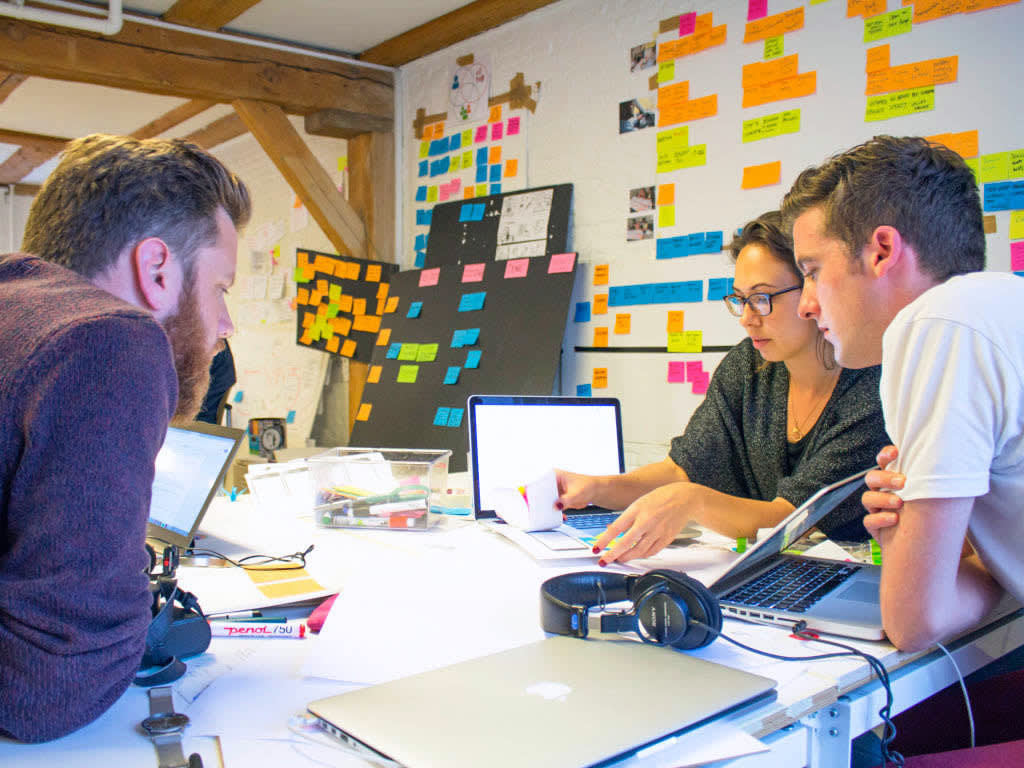 CIID's Summer School around the world provides participants with the opportunity to gain design and innovation skills and tools through a series of 5-day workshops. These workshops are facilitated by leading international experts across the fields of innovation, digital technology, and creative leadership. It is an immersive yet compact experience, that presents an opportunity for exploring the possibilities of design thinking, prototyping and the adaptation of emerging technologies. It is open to all and meant to enable students and professionals from all backgrounds to use interaction design skills and processes in their work/projects. So far the Summer School takes place in Denmark, Costa Rica and India, and we are open to taking it to other regions.
CIID's Professional Programs are intensive, multi-day workshops coming on-demand to companies or the public in major cities around the world. Taught by world-class designers and field experts, our courses are built to give you or your team a transformative boost in your knowledge, skills, network, and career perspectives within three days or more. Built on the foundation of people-centered design and prototyping, our courses emphasize real-world applications and actionable, hands-on skill-building. You'll work intensively with your peers and instructors through a combination of lectures, exercises, and accelerated projects.
CIID's Interaction Design Program (IDP) (1 year) teaches participants how to design & implement products, services, and environments – in line with CIID's vision to inspire action towards better futures. We place faith in the diversity of experience, thinking and culture – and impart skills for teamwork, communication, and collaboration, not just technical and design skills. Following a rigorous selection process, we select people from all over the world to participate in our Interaction Design Program. Each person brings individual skills with them and the IDP is an effective platform for peer-to-peer learning. We have chosen Costa Rica as the first location for the Interaction Design Program outside of Denmark because the country is home to a staggering 6 percent of the world's biodiversity. This makes it the perfect place to focus on life-centered solutions. Our aim is to learn from and build upon progressive innovation including the fact that the region currently generates more than 99 percent of its electricity using five different renewable sources: hydropower (78%), wind (10%), geothermal energy (10%), biomass, and solar (1%).