MA in
MA Fashion Journalism & Editorial Direction
Conde Nast College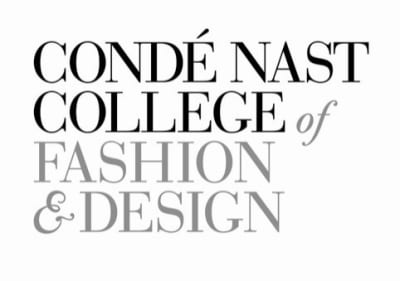 Key Information
---
Campus location
London, United Kingdom
Tuition fees
GBP 29,950 **
Application deadline
Request info *
Earliest start date
30 Sep 2024
* six weeks before the course starts for international students. Home students two weeks before the course starts
** £24,950 (UK) | £29,950 (Non-UK) including VAT
Join us for online information events
Introduction
Our MA Fashion Journalism & Editorial Direction programme stands as a distinctive, industry-centric pathway that opens the doors to an immersive journey through the world of fashion writing, editorial practice, and content creation. Rooted in the wealth of knowledge and expertise held by Condé Nast, this programme offers an invigorating blend of structured academic instruction, hands-on technical workshops, self-driven research, and enlightening masterclasses led by distinguished industry trailblazers. Collectively, these elements weave a tapestry that unravels the creative, commercial, and critical dimensions of fashion media, spanning across print, digital, and experiential platforms.
Situated within the College's postgraduate Fashion Media portfolio, which also includes master's programmes in Fashion Styling, Fashion Media Strategy, and Creative Direction for Fashion Media, by pursuing our MA Fashion Journalism & Editorial Direction you will share some taught sessions and projects with your counterparts in other Fashion Media master's programmes. This collaborative approach ensures that you acquire a holistic and dynamic understanding of the fashion media industries.
At its core, this programme serves as a catalyst for you to emerge as a proficient practitioner within the realm of fashion media. It is meticulously designed to nurture vital transferable skills in communication, critical thinking, reflective analysis, and expert project management, thereby empowering you to innovate and push the boundaries as fashion storytellers, leaders in the media industry, or visionaries in visual communication.
Notably, Condé Nast College boasts unparalleled access to industry luminaries, including the editorial and business teams behind iconic publications such as VOGUE, GQ, Glamour, Tatler, House & Garden, World of Interiors, and WIRED. This unique advantage allows us to combine academic rigour with outstanding industry connections, creating an educational environment like no other.
Condé Nast College of Fashion & Design stands as a steadfast pillar of industry preparedness. The programme's ultimate aim is to seamlessly bridge the transition from academia to professional employment, seamlessly intertwining theory and academic study with the fabric of industry practice. As a student on this course, you will be immersed in real-world industry scenarios, equipping you to continually elevate your knowledge and understanding, and cultivate new skills to an exemplary level post-graduation. You will also be offered a golden opportunity to engage in a four-week immersive work experience as a vital component of your professional development journey during the programme.
Program Outcome
The purpose of the programme is to provide opportunities for you to become an effective practitioner in your chosen field within fashion media. The course aims to develop key transferable skills in communication, critical thinking, reflation as well as project management in preparing you to innovate and push the boundaries as a fashion storyteller, media business leader or visual communicator.
Career Opportunities
We are dedicated to empowering our students to excel in the fashion world. We recognise that a thriving career in this dynamic field requires more than just academic knowledge; it demands practical skills, guidance, and opportunities. Throughout your educational journey with us, we will provide an array of career support options tailored to your needs.
This programme contains modules, experiences and opportunities meticulously designed to equip you with the essential skills, knowledge and practice crucial for a successful fashion career, from personal development to professional practice.
Fashion media professionals now move seamlessly between roles at magazines and positions with major fashion brands and retailers, making the focus of the MA Fashion Journalism & Editorial Direction relevant to an increasingly broad range of job opportunities. Within fashion media in general and journalism specifically, the course is suitable for those keen to pursue the following careers:
Editors
Writers
Journalists
Content creators
During the course, students will examine the roles outlined in magazine mastheads and the increasing roles in digital media.
Within the course content, there will be many career and professional development elements and activities available to you, including:
Alumni Career panel during the induction week
Multiple career focussed workshops until your final term
Careers Day at the end of the course
You will also have access to our Career Services including, but not limited to:
Strengths testing
CV & Cover Letter Editing
Mock Interviews
Optional 1-2-1 tutorial with our Career Consultant
Previous students graduating from our higher education programmes have gone on to work at: Condé Nast, Vogue, Glamour, Aisle 8, Net-A-Porter, Harvey Nichols, L'Oréal, Hayley Menzies, Grazia, HanSpringett LTD (AKA H-Lans), GQ, Harper's Bazaar Arabia, WGSN, TikTok, Tatler, Louis Vuitton, The Times and many more.
Curriculum
The programme is structured as four 10-week terms. The first three are taught and the final term is dedicated to independent study to complete the final projects and a thesis. The programme structure consists of modules that are shared across all Fashion Media programmes, which focus on research skills and building critical awareness of current issues as well as developments in the fashion, media and luxury industries along with programme-specific modules that enable you to acquire technical and practical skills aligned with your career goals.
The key focus of MA Fashion Journalism & Editorial Direction is on content creation, editing and writing for print and digital platforms. This programme is suitable for talented writers and communicators with a very strong portfolio of work. Modules on the programme are:
Critical Research: Understanding Audiences
The purpose of this module is to provide you with an overview of the range of research methods, approaches and tools that are vital for developing an insight into audiences. The module will cover the philosophy of research, ethics, primary and secondary research methods, and how to analyse, evaluate and disseminate research findings. The module will consider research in a range of contexts relevant to the media industries and enable you to understand the relationship between theory and practice.
Fashion Media Futures
In order for fashion media to stay agile, it is important that companies, brands, publications and indeed individuals are aware of the issues as well as opportunities relevant to the industry now and in the near, as well as distant, future. As part of this, you will be introduced to skills in evaluating societal, technological, political and economic change and how these impact fashion media. In teams consisting of students from different Fashion Media programmes, you will collaboratively respond to emerging trends and create new solutions that capitalise on this.
Fashion Writing & Criticism
This module aims to support you in the development of your written communication skills for a range of media platforms. Whilst the focus of this module is very much on fashion journalism, you will also be introduced to other modes of writing such as criticism, opinion and creative writing for fashion. As part of developing your writing abilities, you will get an opportunity to edit the writings of others, exploring the importance of feedback in the writing process and learning how to respond positively to editorial decisions.
Planning & Managing Editorial Content
This module focuses on the role of the editor in print and digital fashion media. In order to understand this, you will learn about commissioning work and planning the overall content of a print magazine, online publication or digital channel, ensuring the right tone and focus for the brand and audience. The commercial factors that must be considered when managing editorial decisions and how fashion media brands operate in an increasingly global and homogenised sector will be examined also.
Final Masters Project
During this module, you will create a practical outcome aligned with your programme specialism and identified career focus. You will also inevitably approach this as an opportunity to create or enhance a portfolio of work, initiate a live or simulated industry project or take an entrepreneurial approach by creating a project that you might continue to pursue after finishing the degree.
A written thesis will underpin the practical element, allowing you to identify a clear connection between academic theory, scholarly research and genuine industry practice. The aim is to consolidate and enhance previous learning on the programme, providing the opportunity to develop an individual research proposal in any area of interest relevant to the programme's content.
This project aims to provide you with an opportunity to conduct live research on a topic of interest to you, developing skills in project management and engaging with professional development planning.