MA in
MA Creative Direction for Fashion Media
Conde Nast College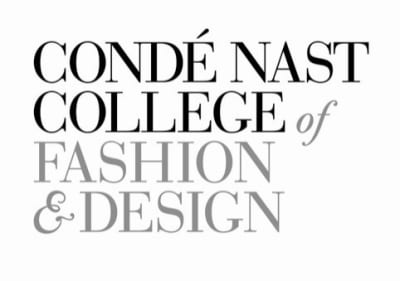 Key Information
---
Campus location
London, United Kingdom
Tuition fees
GBP 29,400 **
Application deadline
Request info *
Earliest start date
25 Sep 2023
* 6-12 weeks before the course starts for international students. Home students two weeks before the course starts
** including VAT
Join us for online information events
Introduction
The MA Creative Direction for Fashion Media is a unique industry-focused programme that allows you to learn about visual storytelling, media branding, and multi-media production. Drawing on Condé Nast's knowledge and expertise, the course delivery is split between taught academic content, practical and technical workshops, independent research as well as masterclasses from leading industry professionals in exploring the creative, commercial and critical dimensions of print, digital and experiential fashion media.
The programme is situated within the fashion media portfolio of the college that also includes master's courses in Fashion Journalism and Fashion Media Strategy. Students on MA Creative Direction for Fashion Media will share some taught sessions and projects with the other fashion media masters in order to nurture collaboration and to ensure that students acquire a holistic understanding of fashion media industries.
The Condé Nast College of Fashion & Design has a strong focus on preparation for the industry. The programme aims to support an effective transition from study to employment, linking theory and academic study to industry practice. You will become familiar with real industry situations that will allow you to continue to advance your knowledge and understanding and to develop new skills to a high level after graduation. During the course, you also have an opportunity to complete 4-week relevant work experience as part of your professional development.
Why Study With Condé Nast College?
You will be studying this course with the only UK fashion education provider that operates from within the fashion industry. This exceptional environment provides you with a unique insight into fashion communication in all its forms and the workings of the creative industries, as well as providing access to numerous unrivalled experts in their fields.
With weekly guest speakers from a broad range of professions within the fashion and creative industries, you will be learning directly from the best in the industry.
Program Outcome
The purpose of the programme is to provide opportunities for you to become an effective practitioner in your chosen field within fashion media. The programme aims to develop key transferable skills in communication, critical thinking, reflation as well as project management in preparing you to innovate and push the boundaries as a fashion storyteller, media business leader or visual communicator.
Career Opportunities
With our unique access to the fashion industry, the College prepares students for employment through live industry projects and work placements and provides expert career advice to students and graduates.
In recent years, technological developments have driven new opportunities in the sector and there is no longer such a distinct separation between fashion media and fashion retail. The removal of these boundaries has broadened the scope of careers available.
Fashion media professionals now move seamlessly between roles at magazines and positions with major fashion brands and retailers, making the focus of the MA Creative Direction for Fashion Media relevant to an increasingly broad range of job opportunities. Within fashion media specifically, the course is suitable for those keen to pursue careers as:
Art Directors
Creative Directors
Graphic Designers
During the course, students will examine the roles outlined in magazine mastheads and the increasing roles in digital media.
Curriculum
Course Structure
The programme is structured as four 10-week terms. The first three are taught and the final term is dedicated to independent study to complete the final projects and a thesis. The programme structure consists of modules that are shared across all media programmes that focus on research skills and building critical awareness of current issues as well as developments in the fashion and media industry along with programme specific modules that enable you to acquire technical and practical skills aligned with your careers goals.
MA Creative Direction for Fashion Media programme is a highly practical option that allows students to develop their existing visual communication skills with a focus on fashion. It is suited to those with creative degrees and strong portfolios in areas such as photography, fine art, visual communication or graphic design. You are expected to have existing skills within your preferred creative field and the course will provide opportunities to put those skills to use. Modules on the programme are:
Critical Research: Understanding Audiences
The purpose of this module is to provide you with an overview of the range of research methods, approaches and tools that are vital developing insight into audiences. The module will cover the philosophy of research, ethics, primary and secondary research methods, how to analyse, evaluate as well as disseminate research findings. The module will consider research in a range of contexts relevant to the media industries and enable you to understand the relationship between theory and practice.
Fashion Media Futures
In order for fashion media to stay agile, it is important that companies, brands, publications and indeed individuals are aware of the issues as well as opportunities relevant for the industry now and in the near as well as distant future. As part of this, you will be introduced to skills of evaluating how societal, technological, political and economic change and how these impact fashion media. In teams consisting of students from different media programmes, students will collaboratively respond to emerging trends and to create new solutions that capitalise on this.
Multi-Media Production
This is a skills-based module to provide you with opportunities for the development of practical production skills in areas such as photography, image editing, print layouts and graphic design for fashion. You will develop a digital design and multi-media communication skills across various mediums. The module aims to prepare you for further project work on later modules and ensure your technical and design skills are developed to a level suitable for producing work at level 7.
Visual Culture & Creative Direction for Fashion
Having learned creative and technical skills relevant for creative direction in term 2, this unit allows you to apply those skills in a more professional context whilst examining key aspects of visual culture and exploring what inspires innovation in creative direction. The balance between creativity and commercial concerns will be considered as part of contemporary practice in a creative direction.
Final Masters Project
During this module, you will create a practical outcome aligned with your programme specialism and identified career focus. You might approach this as an opportunity to create a portfolio of work, initiate a live or simulated industry project or take an entrepreneurial approach by creating a project that you might continue to pursue after finishing the degree.
A written thesis will underpin the practical element, allowing you to identify a clear connection between academic theory as well as scholarly research and genuine industry practice. The aim is to consolidate and enhance previous learning on the programme and provides the opportunity to develop an individual research proposal in any area of interest relevant to the content of the programme.
This project aims to provide you with an opportunity to conduct live research in a topic of interest to you, developing skills in project management and engaging with professional development planning. You will be encouraged to secure 4-week relevant work experience as part of your professional development.
Who teaches at Condé Nast College of Fashion?
A specialist in communication, media and writing, Johannes Reponen is the Programme Director of our MA Fashion Media Practice course. He has previously headed MA degrees at the London College of Fashion, writes for a number of fashion and design publications, and works with international clients on future insight. With BA and MA degrees in communication and criticism, Johannes is currently completing his doctoral research degree.
During your course, you will also be taught by a range of our academic staff as well as industry guests and visiting lecturers.
Visiting lecturers and guest speakers include:
Osman Ahmed, senior editorial associate at The Business of Fashion
Georgia Murray, fashion editor at Refinery29
Nova Dando, creative director
Aled John, head of business development at Condé Nast International
Paul Nesbitt, head of audience research at Condé Nast International
Dr Kate Nelson Best, fashion and media scholar
Marcus Agerman Ross, Founder and editor of Jocks&Nerds
Students on the course also have access to the College-wide industry lecture programme that takes place once a week. Previous speakers include Victoria Beckham, Suzy Menkes and Becky Smith to name a few.